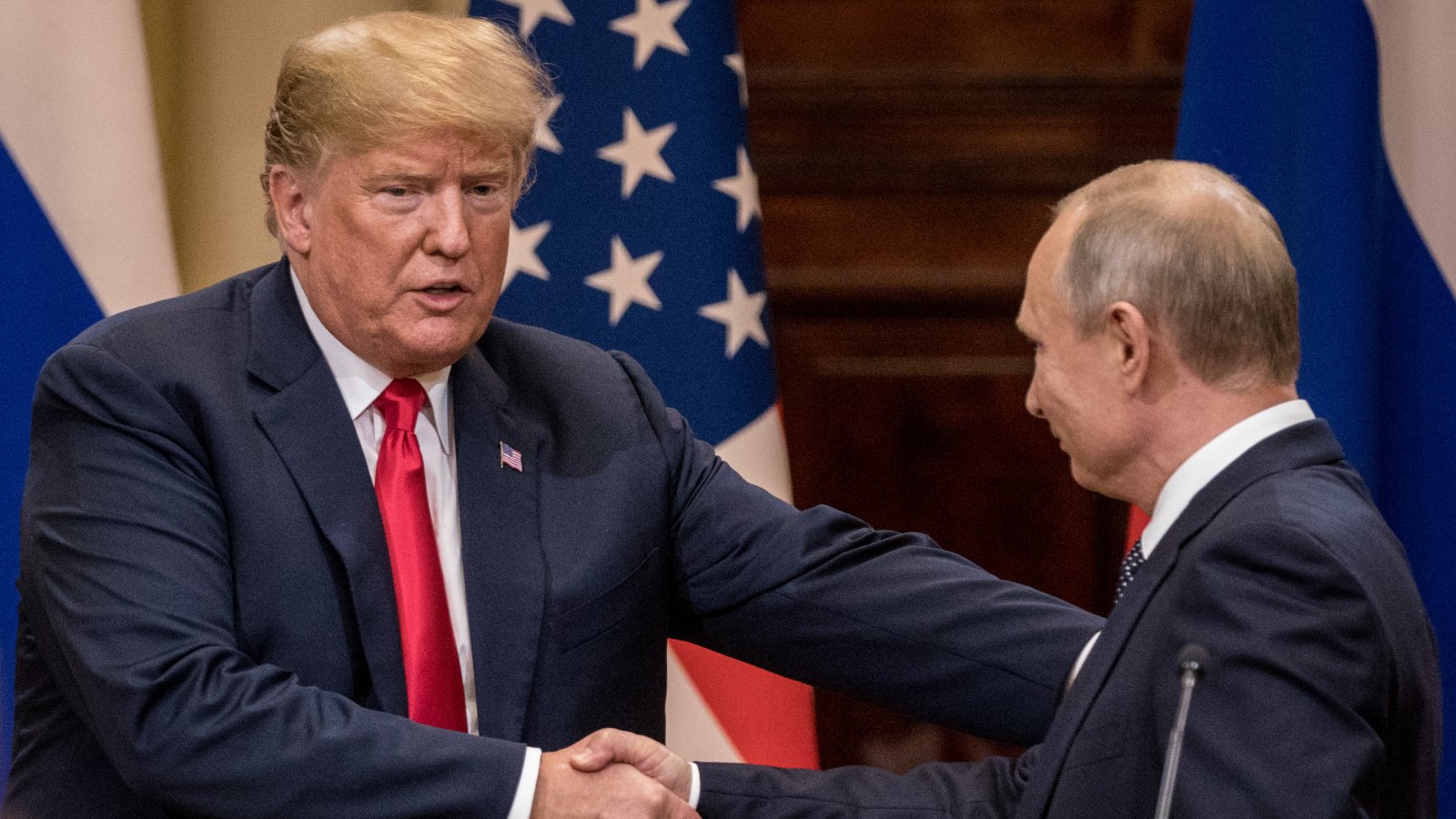 Two weeks ago – after meeting with Vladimir Putin in Moscow – National Security Advisor John Bolton said President Trump would meet with the Russian president during next week's World War I commemoration in Paris. 
Today, Trump told reporters that probably won't happen. 
However, Trump said that he would meet with Putin on the sidelines of the Group of 20 (G-20) summit in Argentina that begins in late November, reiterating his belief that improving U.S. relations with Moscow would be a "good thing."

"We haven't set anything up yet. We don't know that that's going to be the right place. I'm going to be in Paris for other reasons, but we will be meeting at the G-20 and probably will have meetings after that," Trump told reporters before boarding Air Force One to travel to Cleveland for a political rally a day before the midterm elections.

"Getting along with Russia, China and all of them would be a good thing – I've said it for a long time," he added. "So, we'll have plenty of meetings, but I'm not sure that we'll have a meeting in Paris, probably not."

(...)

The G-20 leaders summit will take place in Argentina on Nov. 30 and Dec. 1. That meeting between Trump and Putin will be their first face-to-face since the controversial Helsinki summit in July, after which Trump was criticized for his friendly behavior toward Putin and for casting doubt on the U.S. intelligence community assessment of Russian interference in the 2016 election. 
Trump says he's 'probably not' meeting with Putin in Paris next week (The Hill)