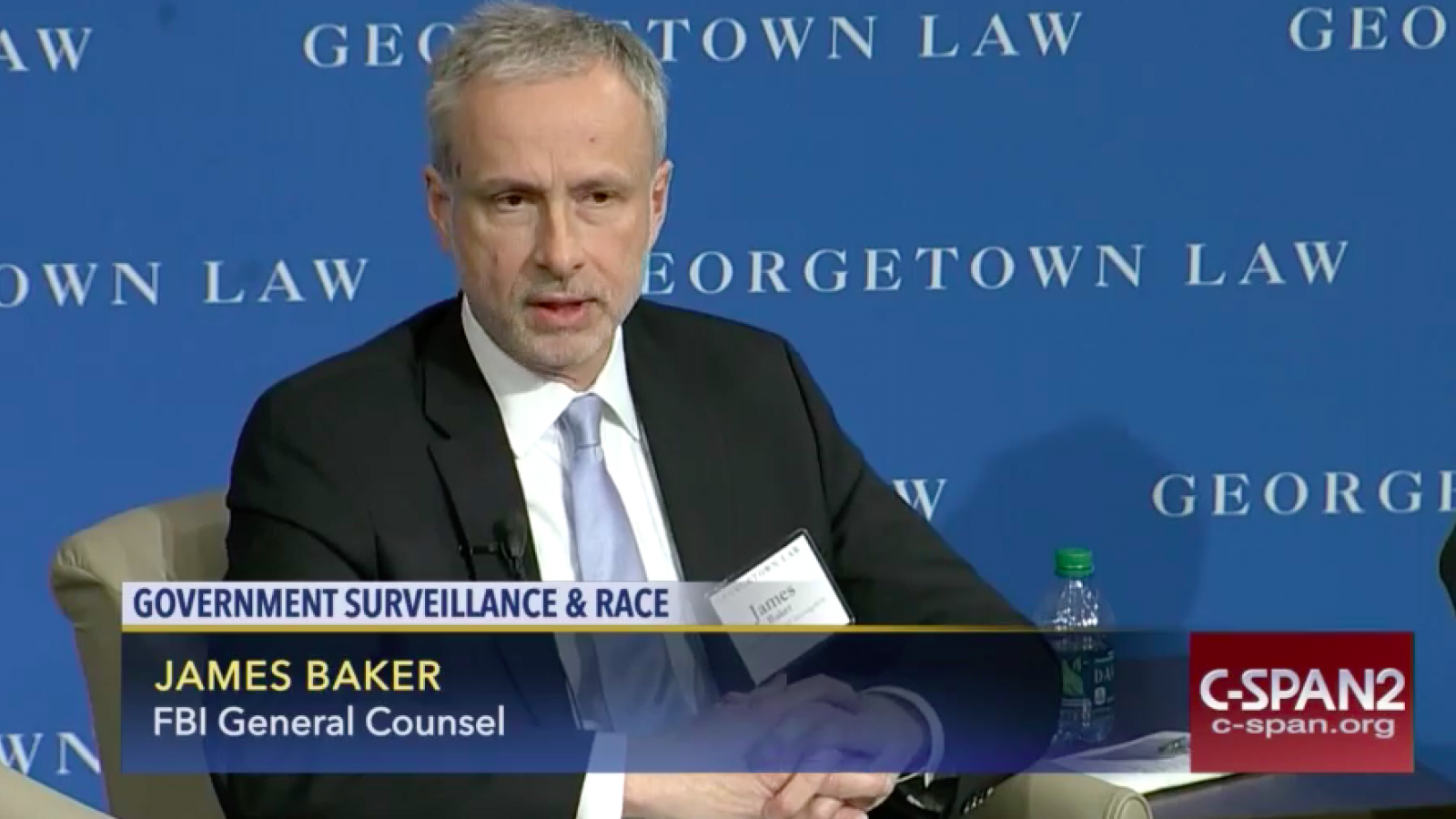 Former FBI General Counsel James Baker told congressional investigators last week he heard Deputy Attorney General Rod Rosenstein was not joking when he mentioned in a meeting the possibility of secretly recording President Trump. 
Baker was not present for Rosenstein's remarks, however. He said he heard about them either from former FBI lawyer Lisa Page or former FBI deputy director Andrew McCabe. McCabe and Rosenstein had a contentious relationship due to both men believing the other should recuse himself from the Russia probe. 
Mr. Baker's account contradicts Mr. Rosenstein's denial of a New York Times article last month that said he suggested recording the president and discussed recruiting cabinet members to invoke the 25th Amendment to remove Mr. Trump from office. It also undermines an assertion provided by the Justice Department from a law enforcement official present on one of the occasions when Mr. Rosenstein broached the idea of taping Mr. Trump and said he was being sarcastic.

Mr. Baker said that he learned of Mr. Rosenstein's suggestion of wearing a wire into the Oval Office not long after he made it, either from Andrew G. McCabe, the acting F.B.I. director at the time, or a senior bureau lawyer, Lisa Page. Legal concerns aside, Mr. Baker testified, the approach made little practical sense to him and he never conducted a formal legal analysis.

Mr. Baker said he was also aware that Mr. Rosenstein discussed invoking the 25th Amendment ... 

(...)

The House Judiciary and Oversight Committees jointly conducted the closed-door interview with Mr. Baker. Republicans who control the committees are investigating senior law enforcement officials' handling of the F.B.I.'s investigation into Hillary Clinton's email practices and the early stages of the inquiry into Mr. Trump's campaign and Russia.
Former Top F.B.I. Lawyer Says Rosenstein Was Serious About Taping Trump (NYT)