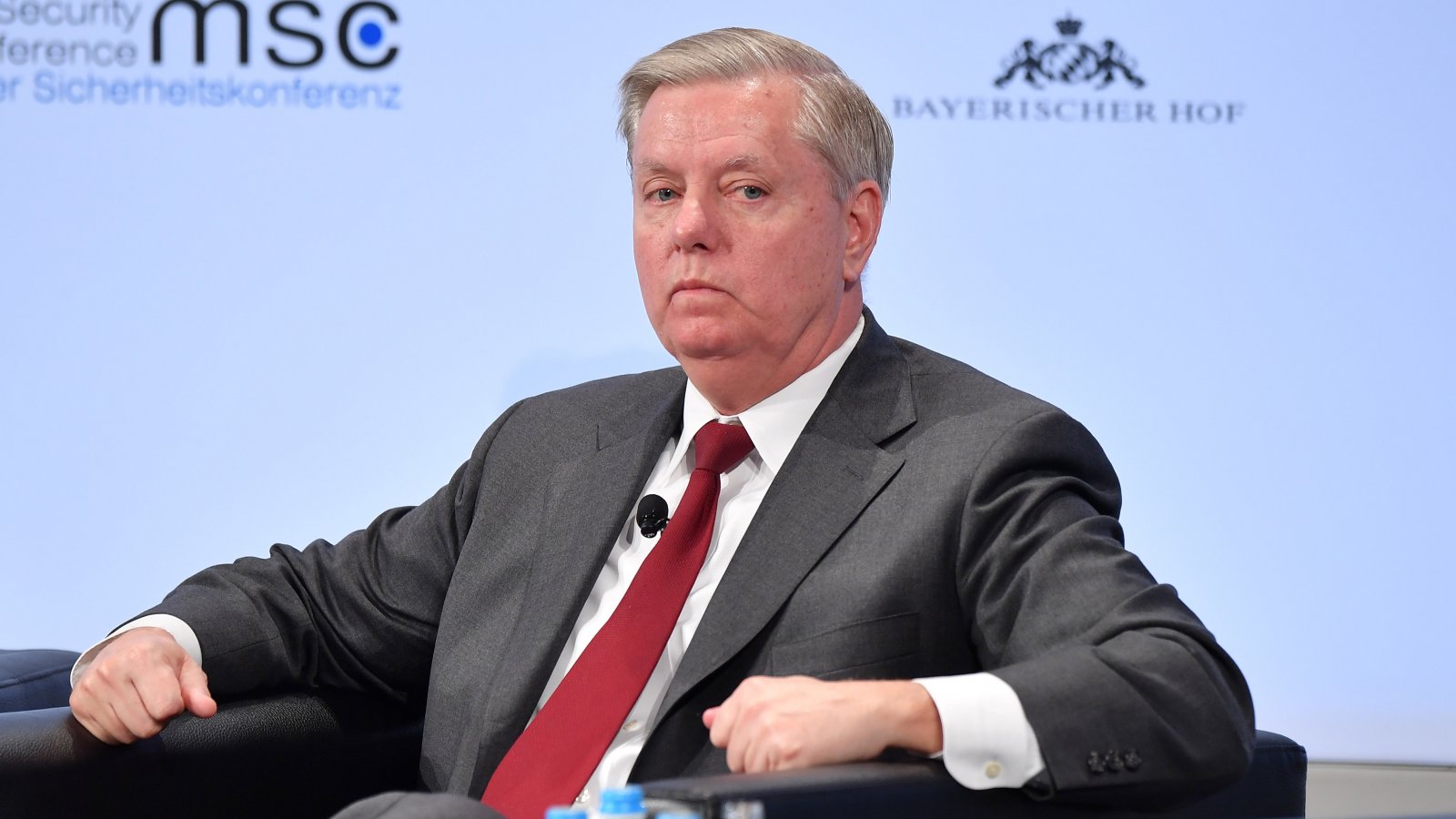 The Intellectualist, a left-leaning news aggregator, points out that Senator Lindsey Graham (R-SC) has received at least $800,000 in campaign donations from a man with ties to Putin-allied oligarchs, which could explain why the Senator has been increasingly supportive of President Trump lately. 
Ruth May, in a piece for the Dallas Morning News, details the donations from Len Blavatnik, "one of the largest donors to GOP political action committees in the 2015-16 election cycle." 
Data from the Federal Election Commission show that Blavatnik's campaign contributions dating back to 2009-10 were fairly balanced across party lines and relatively modest for a billionaire. During that season he contributed $53,400. His contributions increased to $135,552 in 2011-12 and to $273,600 in 2013-14, still bipartisan.

In 2015-16, everything changed. Blavatnik's political contributions soared and made a hard right turn as he pumped $6.35 million into GOP political action committees, with millions of dollars going to top Republican leaders including Sens. Mitch McConnell, Marco Rubio and Lindsey Graham.

In 2017, donations continued, with $41,000 going to both Republican and Democrat candidates, along with $1 million to McConnell's Senate Leadership Fund.
An infographic accompanying May's article notes the following: 
Blavatnik contributed $800,000 to the Security is Strength PAC, associated with Sen. Lindsey Graham, R-S.C., via Access Industries.
Blavatnik and oligarch Viktor Vekselberg met attending university in Russia years ago, and together they now own a 20.5% stake in Rusal, oligarch Oleg Deripaska's aluminum company. 
Further, nearly 4 percent of Deripaska's stake in Rusal is owned by Putin's state-controlled bank, VTB, which is currently under U.S. sanctions. VTB was exposed in the Panama Papers in 2016 for facilitating the flow of billions of dollars to offshore companies linked to Putin.

Earlier this year, The Associated Press reported that Paul Manafort, Trump's former campaign manager, began collecting $10 million a year in 2006 from Deripaska to advance Putin's interests with Western governments. Deripaska's name turned up again in an email handed over to Mueller's team by Manafort's attorneys ... 

(...)

Vekselberg has connections to at least two Americans who made significant GOP campaign contributions during the last cycle. They are among several Americans who also merit Mueller's scrutiny.
The first is his cousin Andrew Intrater, and the second is Alexander Shustorovich.
Intrater had no significant history of political contributions prior to the 2016 elections. But in January 2017 he contributed $250,000 to Trump's Inaugural Committee. His six-figure gift bought him special access to a dinner billed as "an intimate policy discussion with select cabinet appointees," ... 

(...)

Alexander Shustorovich, chief executive of IMG Artists, attempted to give the Republican Party $250,000 in 2000 to support the George W. Bush presidential campaign, but his money was rejected because of his ties to the Russian government, according to Quartz. So why didn't the Trump team reject Shustorovich's $1 million check to Trump's Inaugural Committee?
Oil magnate Simon Kukes, who once worked for Vekselberg and Blavatnik, also is of interest. 
In 2016, Kukes contributed a total of $283,000, much of it to the Trump Victory Fund. He had no significant donor history before last year's election.

(...)

There is no doubt that Kukes has close ties to the Putin government. When he left his job as CEO of TNK in June 2003, he joined the board of Yukos Oil, which at the time was the largest oil company in Russia owned by the richest man in Russia, Mikhail Khodorkovsky. Four months after Kukes joined the board, authorities arrested Khodorkovsky at gunpoint on his private plane in Siberia on trumped up charges of tax evasion and tapped Kukes to be CEO. 

(...)

In total, Blavatnik, Intrater, Shustorovich and Kukes made $10.4 million in political contributions from the start of the 2015-16 election cycle through September 2017, and 99 percent of their contributions went to Republicans. With the exception of Shustorovich, the common denominator that connects the men is their association with Vekselberg. Experts who follow the activities of Russian oligarchs told ABC News that they believe the contributions from Blavatnik, Intrater and Kukes warrant intense scrutiny because they have worked closely with Vekselberg.
Lindsey Graham Received Campaign Donations From Firm Tied To Russian Oligarch (The Intellectualist)
Read More: How Putin's oligarchs funneled millions into GOP campaigns (Dallas Morning News)
GOP campaigns took $7.35 million from oligarch linked to Russia (Dallas Morning News)