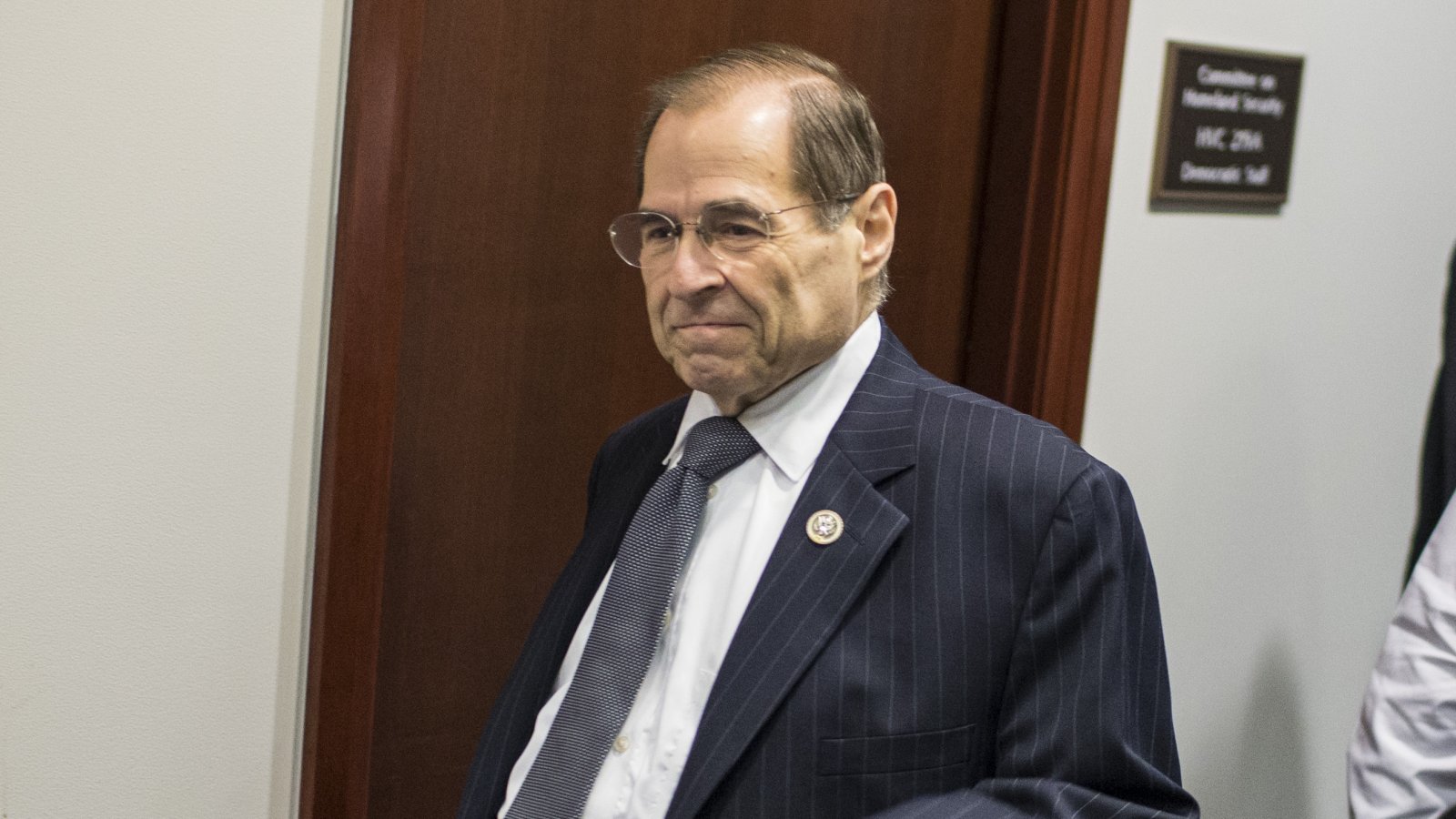 [T]hose documents were never produced to the panel leading the interview — a task force that includes members of the House Judiciary and Oversight Committees. Rather, they appear to have been part of a batch of files requested by House Intelligence Committee Chairman Devin Nunes in March, the Democrats say.

"During Mr. Ohr's interview, the Republican members never introduced these documents into the official record, never marked them as exhibits, never explained how they obtained them, and never provided copies to Democratic staff participating in the interview," Nadler and Cummings wrote in a letter to House Judiciary Committee Chairman Bob Goodlatte and House Oversight Committee Chairman Trey Gowdy. "We have serious concerns with these actions."

The two Democrats are seeking "an immediate bipartisan meeting" with the Justice Department to review "whether any ongoing investigations or human sources may have been compromised." The Justice Department marked documents it sent to the Intelligence Committee as "law enforcement sensitive," and Democrats say they want to know whether Republicans consulted with the Justice Department about disseminating them before deploying them in the Ohr interview.

A Democratic aide to the House Intelligence Committee, also known as HPSCI,indicated that any disclosure of committee materials had no formal approval, which is typically required before committees share proprietary information.

"That would be in violation of rules that are supposed to govern the handling and use of sensitive information provided to the Committee by executive branch agencies," the aide said. "No vote, which should precede any disclosure, has been taken in the Committee to share or release any such information."

(...)

Nadler and Cummings — the top Democrats on the Judiciary and Oversight Committees, respectively — say Republicans also violated House rules by sharing the Ohr-related documents because they never provided copies to Democrats.