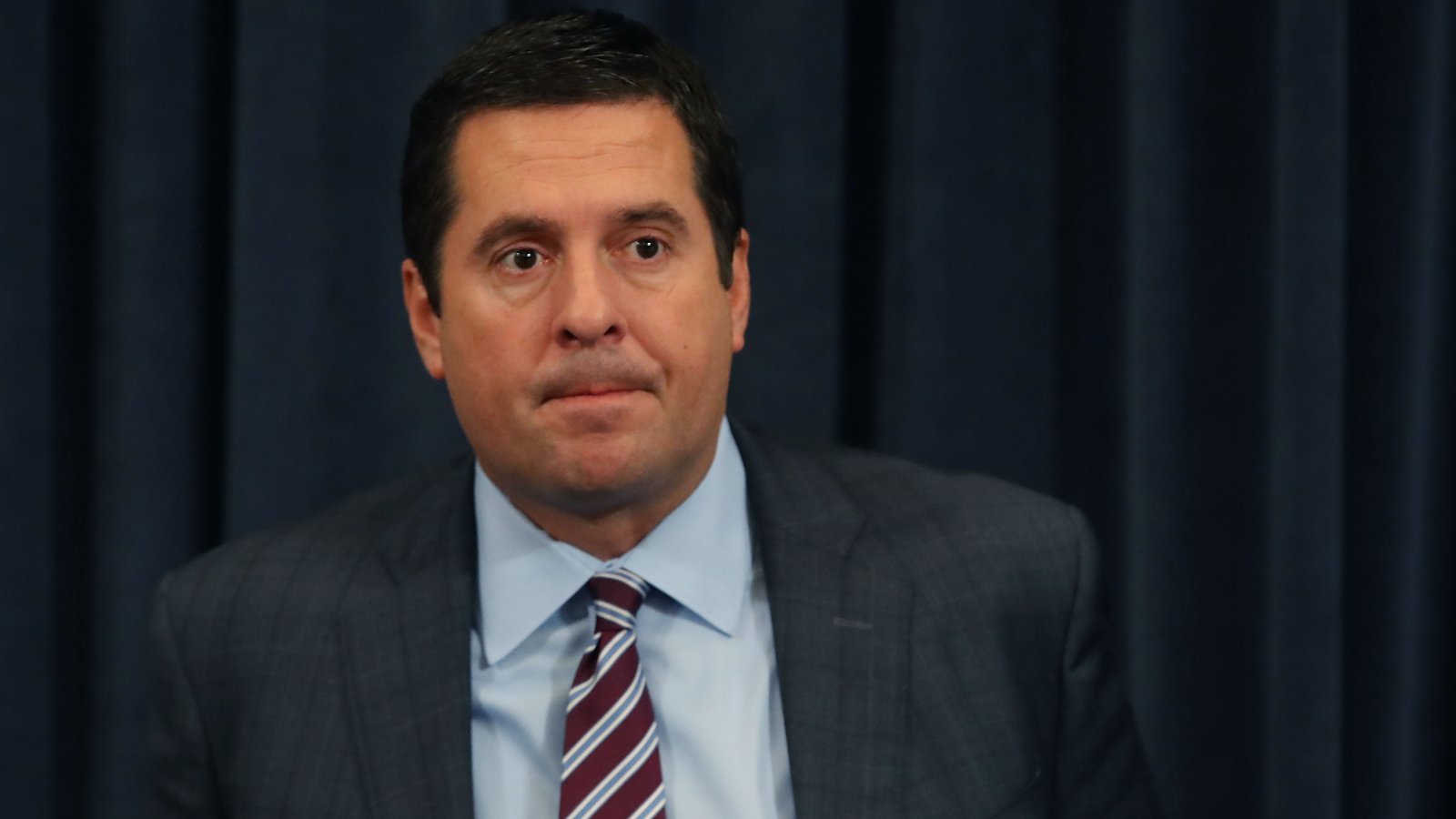 Instead of throwing his energy into finding out how Russian operatives interfered in the 2016 election and how the U.S. might be best prepared for the upcoming midterms, House Intelligence Committee Chairman and former Trump transition advisor Devin Nunes (R-CA) went to London earlier this month seeking information on former British intelligence official Christopher Steele. 
Steele is the man who was so concerned with what he uncovered regarding the Trump campaign's Russian government ties that he felt obligated to notify U.S. federal law enforcement. His investigative memos became the Steele dossier which Nunes and other Trump congressional allies falsely claim kick-started the Russia probe. 
According to two people familiar with his trip across the pond who requested anonymity to discuss the chairman's travels, Devin Nunes, a California Republican, was investigating, among other things, Steele's own service record and whether British authorities had known about his repeated contact with a U.S. Justice Department official named Bruce Ohr. To that end, Nunes requested meetings with the heads of three different British agencies—MI5, MI6, and the Government Communications Headquarters, or GCHQ. (Steele was an MI6 agent until a decade ago, and GCHQ, the United Kingdom's equivalent of the National Security Agency, was the first foreign-intelligence agency to pick up contacts between Trump associates and Russian agents in 2015, according to The Guardian.)

(...)

The people familiar with his trip told me that officials at MI6, MI5, and GCHQ were wary of entertaining Nunes out of fear that he was "trying to stir up a controversy."
Ultimately, the sources said, after consultation with the three agencies MI5, MI6 and GCHQ, Prime Minister Theresa May's deputy national security advisor, Madeline Alessandri, met Nunes. 
Ohr ... has known Steele since 2007, when Steele was still in MI6, according to The New York Times. With the FBI's knowledge and approval, Ohr met with Steele repeatedly from late 2016 to early 2017 to debrief him on any new intelligence he may have obtained about the Trump campaign's ties to Russia. Steele, a 20-year MI6 veteran whose work focused mostly on Russia, has worked with the FBI on and off for years, offering valuable intelligence on Russian organized crime.
Nunes and staffers working for him have used Congressional powers to investigate persons and organizations Trump and his supporters view as enemies. 

At one point last year, two Nunes aides unsuccessfully traveled to London to question ... Steele ... 
Devin Nunes's Curious Trip to London (The Atlantic)
Congressman Nunes sought meeting with UK spy chiefs in London (Reuters)