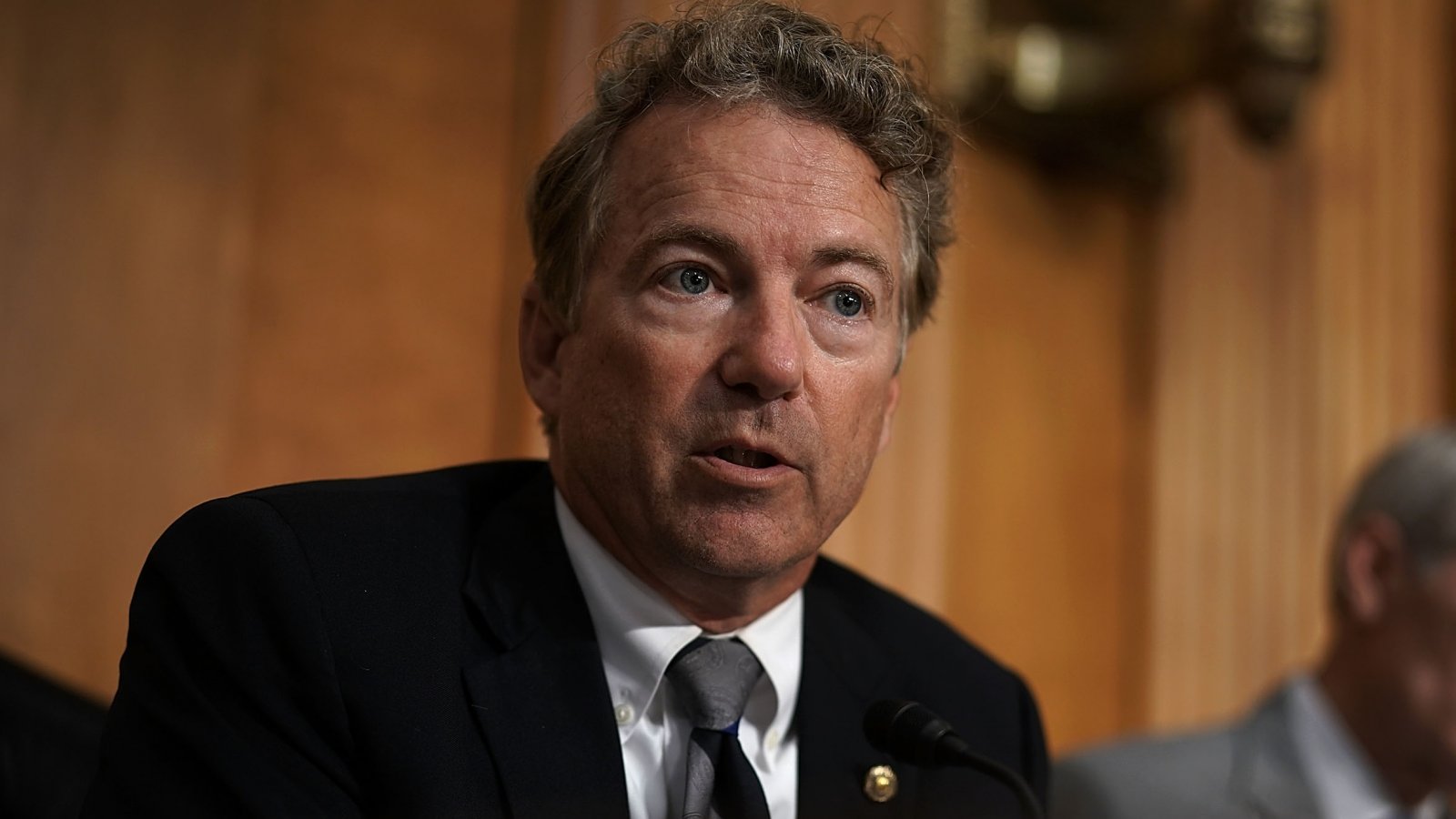 Senator Rand Paul (R-KY) is traveling to Russia for an unknown amount of time and meeting with Russian officials in Moscow early next week.  
TASS:
"The meeting will take place on August 6 at 11:00 Moscow time at the Federation Council," [Chairman of the Federation Council committee Konstantin Kosachyov] said. The Russian side will be represented by First Deputy Chairman of the committee and former Russian Ambassador to the US Sergei Kislyak, First Deputy Chairman Vladimir Dzhabarov and Deputy Chairman Vladimir Lukin, who also headed the Russian diplomatic mission in Washington. The American delegation includes member of the Texas State Senate Don Huffines and President of the Cato Institute Peter Goettler.

"The issues of Russian-American relations and the prospects of bilateral interparliamentary ties will be discussed," Kosachyov said. He specified that the American side has planned meetings in the State Duma and the Russian Foreign Ministry, as well as a visit to St. Petersburg.
Paul (R-Ky.) has emerged in recent weeks as a fierce proponent of Trump's dealings with Russia and its president, Vladi­mir Putin, making him a unique voice in Congress at a time when Republicans and Democrats have been chiding or excoriating the president for not taking a harder line against the Kremlin.

Paul went so far last month as to label the president's critics as "unhinged" and "crazy" for suggesting that Trump had erred by holding a one-on-one summit with Putin in Helsinki, in which he suggested that he might take the Russian leader's denials of election interference over the conclusions of his own intelligence community.

(...)

In the weeks since announcing his trip, Paul also objected to an effort from Sen. Bernie Sanders (I-Vt.) to affirm the intelligence community's conclusions about Russian interference, calling the resolution a sign that "Trump derangement syndrome has officially come to the Senate" and an affront to diplomacy.

(...)

Paul is expected to hold meetings with an unspecified list of Russian officials. A spokesman for Paul also did not respond when asked how long Paul expects to be in the country.

His visit comes just a few weeks after a delegation of eight Republican lawmakers visited Moscow for meetings with the Russian parliament, as well as Russian foreign minister Sergei Lavrov. They were not granted an audience with Putin.

Those lawmakers faced scorn at home for making the trip over the July 4 recess, and ridicule in the Russian media for promising to talk tough but adopting a seemingly more conciliatory stance once in Russia.
Rand Paul to start Russia trip Monday (WaPo)
Russian politicians to meet with US senator on August 6 (TASS)