Russian Minister of Foreign Affairs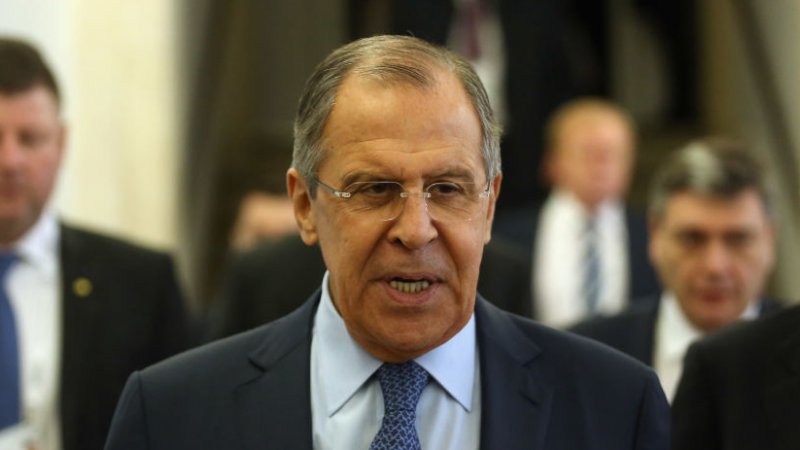 Sergey Lavrov is Russia's Minister of Foreign Affairs. After graduating from the USSR Ministry of Foreign Affairs' Moscow State Institute of International Relations in 1972, he went to work at the Soviet embassy in Sri Lanka. He returned to Moscow four years later where he remained until moving to New York City in 1981 as a senior advisor to the USSR representation at the United Nations. In 1988, Lavrov returned to Moscow where he held various positions and weathered the Foreign Ministry's transition from Soviet Union to Russian Federation. By 1994, Lavrov was back at the UN serving as Russia's Permanent Representative. He stayed on until May 2004 when President Putin appointed him to his current post.  
Over the years, Lavrov was known for his relentlessness willingness to challenge the United States. In a 2013 Foreign Policy profile of Lavrov entitled "Minister No," writer Susan Glasser quotes John Negroponte, former US ambassador to the UN who served alongside Lavrov at the UN Security Council, as saying, '[Lavrov's] two objectives were always the same: veto things for the greater glory of Russia and to take the Americans down whenever possible." As Foreign Minister, Lavrov has clashed at some point with all of his former counterparts including John Kerry, Hillary Clinton, Condoleezza Rice and Colin L. Powell.
When Russia invaded Crimea in 2014, Putin and Lavrov both claimed that the "little green men" who lacked identifying military patches and insignia were not Russian troops. At a press conference in Madrid, Lavrov stated, "If they are the self-defense forces created by the inhabitants of Crimea, we have no authority over them. They do not receive our orders." Later in 2015, Putin admitted that these men were Russian soldiers who had taken over the Crimean Parliament and other governmental buildings. After Crimea allegedly voted overwhelmingly to secede from Ukraine in a referendum considered illegal and held under military occupation, Putin declared Russia would annex the sovereign Ukrainian territory. The US and its European allies refused to recognize the annexation, imposing sanctions on Russia for its aggression. In December 2014, Lavrov said Russia had the right to place nuclear weapons in the Crimean peninsula.
In a speech before the Munich Security Conference in February 2015, Lavrov accused the West of instigating a coup in Ukraine and said that Russia's annexation of Crimea was an exercise of self-determination and in line with the goals of the UN Charter.  He also suggested Russia might escalate the warfare it incited in Donbass, the eastern Ukrainian region made up of Donetsk and Luhansk, if the U.S. provided the Ukrainian military with lethal aid. The crowd's reaction alternated between laughter at Lavrov's assertions and booing.
Lavrov, while commanding a powerful presence and holding a longstanding position in Russia's diplomatic service, is not considered to be part of Putin's inner circle.  He is regarded as a loyal executor of Kremlin policy but not someone with decision-making influence. He has not been publicly linked with any Trump campaign or administration officials as U.S. government investigators look into possible collaboration surrounding the 2016 election.
Lavrov's name did come up, however, when President Trump hosted the Foreign Minister and Ambassador Kislyak in the Oval Office on May 10, 2017.  The president reportedly used the opportunity to insult just-fired FBI director James Comey, calling him "crazy, a real nut job," and told his guests that with Comey gone, the "great pressure" Trump faced because of Russia was "taken off."