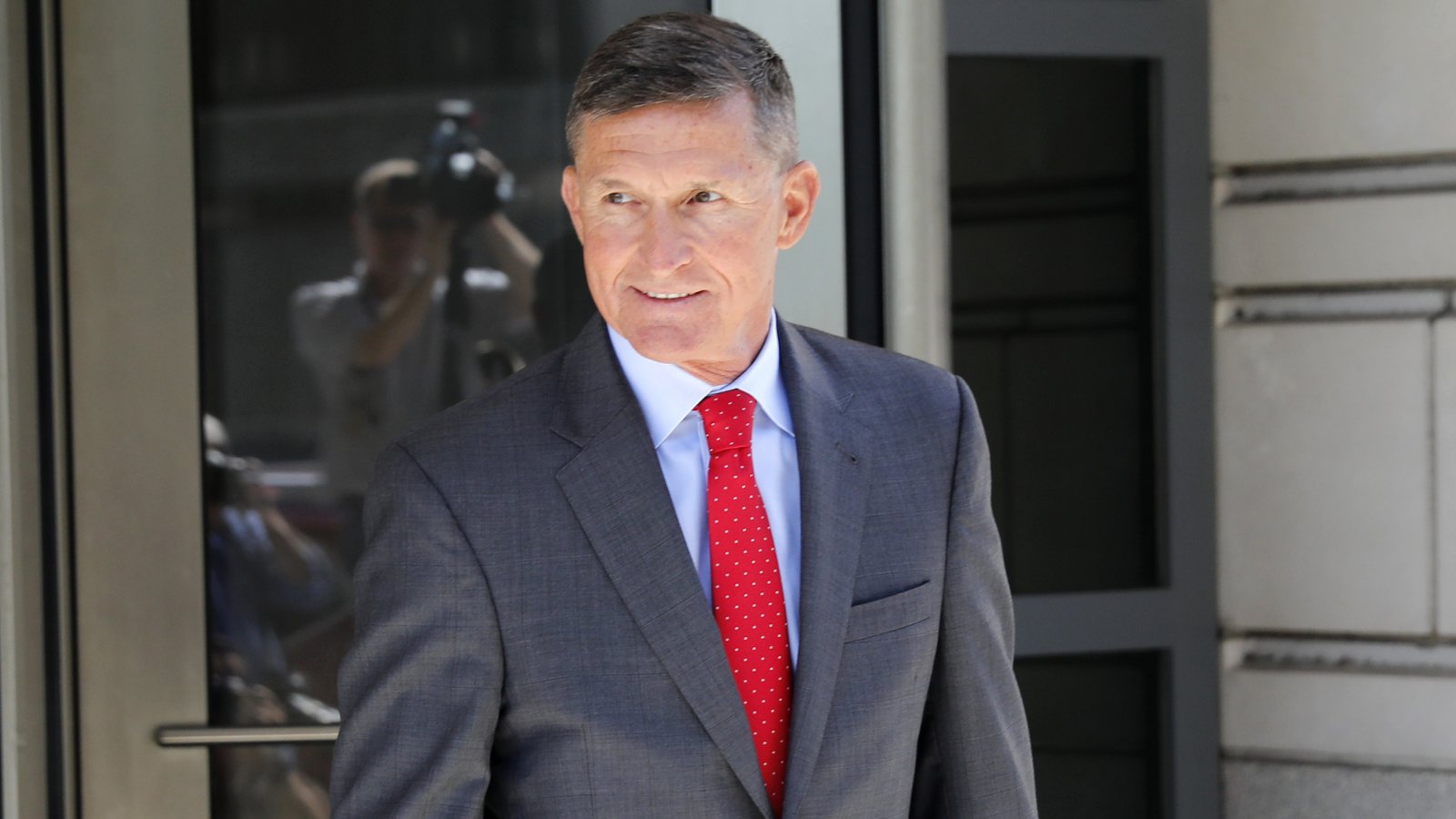 Flynn admitted in December to lying to the FBI about contacts with then-Russian Ambassador Sergey Kislyak, becoming one of the first Trump associates to cooperate — and the highest-ranking official charged — in Mueller investigation of Russian interference in the 2016 presidential election.

At Tuesday's hearing, Flynn attorney Robert K. Kelner told the judge his cooperation agreement with prosecutors remains in effect. "General Flynn is eager to proceed [to sentencing] when it is possible. With the cooperation agreement, it really is up to the government to make that determination," Kelner said.

(...)

Flynn did not speak at Tuesday's hearing, and his lawyers filed nothing in advance to suggest that he has had any second thoughts about his plea or raised concerns before U.S. District Judge Emmet G. Sullivan of the District.
Kelner said he didn't expect the facts related to Flynn's cooperation to change in the coming months, but he didn't elaborate on what that cooperation involved. The slender, 59-year-old retired Army general stood alongside his lawyers and prosecutors at the courtroom lectern during the exchange Tuesday.
Sullivan called for the hearing after defense and prosecutors jointly asked him on June 29 to begin sentencing preparations, while at the same time saying it still was too soon to set sentencing given the "status" of the ongoing investigation.

Sullivan asked why he should break with his usual practice, which is to set a sentencing date at the same time he launches the pre-sentencing review. Dissatisfied with both sides' response, Sullivan directed Flynn to come to court.

Sullivan also said he wanted a chance to meet Flynn for the first time and get to know the parties before sentencing. A different District judge, U.S. District Judge Rudolph Contreras, took Flynn's plea Dec. 1, before recusing himself for undisclosed reasons.
Flynn's guilty plea covered false statements he made to the FBI about his contacts with former Russian Ambassador Sergey Kislyak and about the Trump team's lobbying of foreign governments during the transition about a U.N. resolution critical of Israel. The former Defense Intelligence Agency chief also admitted misleading investigators about efforts he made to advance interests favorable to Turkey's government.

(...)

Sullivan told both sides to get back to him by August 23 with an update on the status of the case. The earliest possible sentencing date for Flynn now looks to be in late October.

Flynn's hearing drew a smattering of demonstrators to the courthouse, including both supporters and detractors of the 59-year-old retired Army general. "Lock him up!" one man bellowed, as other protesters hoisted signs saying, "Clear Flynn now!" and "General Flynn is a political prisoner."