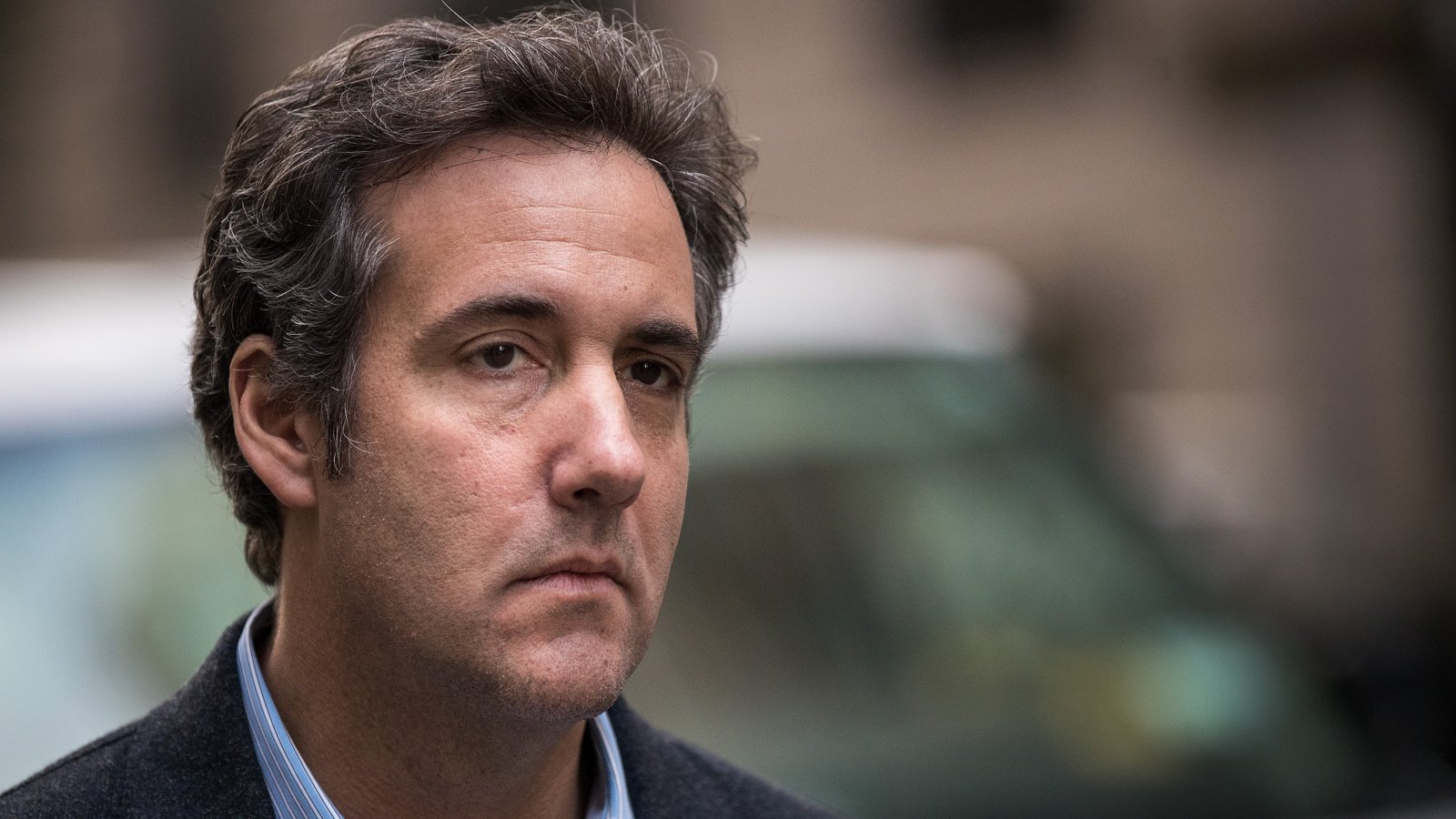 Michael Cohen has said he abandoned efforts to get a Trump Tower Moscow deal in January 2016, but Felix Sater has turned over communication to investigators showing the two men kept working on trying to make it happen until at least May.
At the same time, BuzzFeed News has published what it calls the "definitive story of the Moscow tower."
Cohen has said that, beginning in September 2015, he worked with a Russian-born developer named Felix Sater to build a luxury hotel, office, and apartment complex called Trump World Tower Moscow. In a statement to Congress, Cohen claimed he gave up on the project in late January 2016, when he determined the "proposal was not feasible for a variety of business reasons and should not be pursued further."

However, Yahoo News has learned that text messages and emails that Sater provided to the government seem to contradict Cohen's version of events. The communications show Cohen was discussing the deal until at least May 2016.
Working quietly behind the scenes, they tried to arrange a sit-down between Trump and Putin, the documents show. Those efforts ultimately fizzled. But the audacious venture has been a keen focus of federal investigators trying to determine if the Trump campaign colluded with the Kremlin.

Last month, Senate Intelligence Committee staffers peppered Sater for hours with questions about the Trump Moscow project. Sater testified that Cohen acted as the "intermediary" for Trump Moscow and was eager to see the deal through because he wanted to "score points with Trump."

Sater also testified that Trump would regularly receive "short updates about the process of the deal." Cohen has said that he briefed Trump three times on the deal, all before the end of January 2016.

(...)

Even before the appointment of Mueller as special counsel in May 2017, FBI agents investigating Russia's interference in the election learned that Cohen was in frequent contact with foreign individuals about Trump Moscow — and that some of these individuals had knowledge of or played a role in 2016 election meddling, according to two FBI agents. 
Last month the FBI searched Cohen's residences and office under a warrant obtained by federal prosecutors in New York, acting on a referral by Mueller. The warrant sought records related to Cohen's personal business dealings and the payments to the women. Trump Tower Moscow was not covered by the warrant, which could indicate that Mueller has decided to keep that aspect of the investigation under his own control.
Cohen and Sater, who have known each other since high school, starting discussing Trump Tower Moscow in the second half of 2015. 
The emails and texts described to Yahoo News, which have not previously been made public, show Sater and Cohen continued discussing the deal into 2016. Sater was explicit that high-level figures in Russia needed to be involved because a project of this magnitude could not be completed without Putin's approval. Around the start of that year, Cohen became frustrated because Sater had not been able to set up the necessary meetings. Cohen swore at Sater and said he would make his own high-level contacts in Russia.

As part of his efforts to pursue the Moscow project on his own, Cohen emailed top Kremlin spokesman Dmitry Peskov in mid-January 2016 requesting "assistance" for the tower development.

The email was sent to a generic Kremlin press address, and Cohen has said did not receive a response. In a statement to the House Intelligence Committee, Cohen said he abandoned the Moscow project "for business reasons" in January 2016 when the company couldn't get necessary government permissions. Cohen further said the decision to give up on the Moscow tower was not related to Trump's presidential campaign.
But Sater and Cohen continued to discuss ways to get the deal done for at least six more months. 
In May, six weeks before the Republican National Convention in Cleveland, Sater asked Cohen when he and Trump would go to Moscow. In a text message, Cohen replied: "MY trip before Cleveland. Trump once he becomes the nominee after the convention."
Sater encouraged Cohen to go to the St. Petersburg International Economic Forum in mid-June 2016. Sater presented the event as an opportunity for Cohen to meet top Russian officials, business leaders and bankers in one place. He obtained an invitation for Cohen, who indicated he was considering the trip but ultimately said any travel to Russia would have to take place after the Republican convention, which took place in July 2016.
Throughout the nine-month effort, Sater, who was born in the Soviet Union and worked for years as an undercover source for US intelligence agencies and the FBI, told Cohen he had connections to top Russian officials and businessmen: Arkady and Boris Rotenberg, brothers who grew up with Putin and were considered his "shadow cabinet"; Andrey Molchanov, a billionaire Russian politician Sater was introduced to by a close personal friend, who proposed building the tower on his property; and a former member of Russia's military intelligence to whom Sater passed photographs of Cohen's passport to obtain a visa.

Whatever the significance of the negotiations to the election, the men took measures to keep the plans secret. Text messages often ended with a simple "call me." They communicated, at times, via Dust, a secure, encrypted messaging application. Sater once warned that they "gotta keep this quiet."

But now, the story can be told.
Read more: The Definitive Story Of How Trump's Team Worked The Trump Moscow Deal During The Campaign (BuzzFeed News)
Michael Cohen's efforts to build a Trump Tower in Moscow went on longer than he has previously acknowledged (Yahoo News)