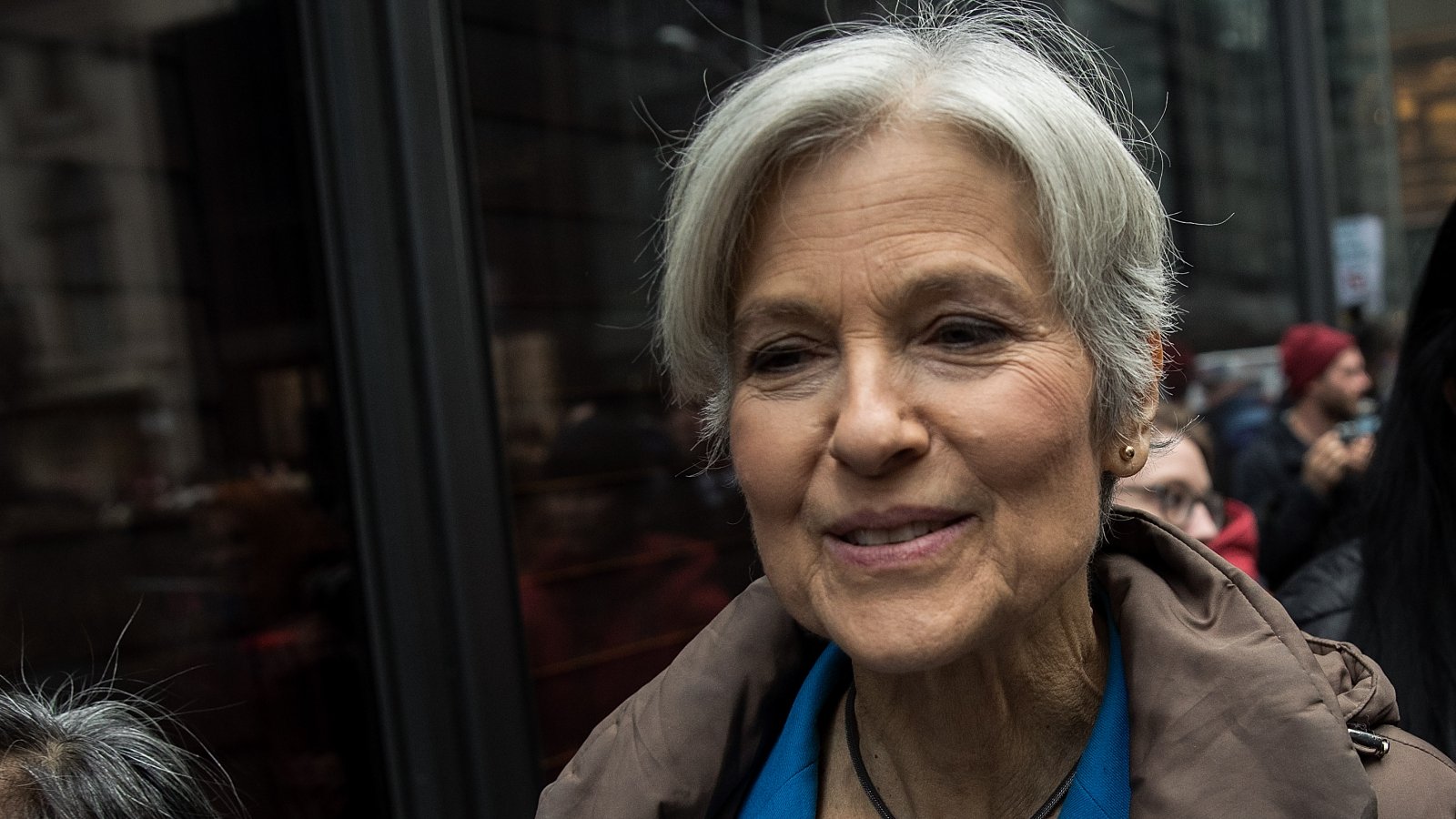 BuzzFeed News reports 2016 Green Party presidential candidate Jill Stein has given hundreds of documents to the Senate Intelligence Committee as its Russia investigation continues but is refusing to turn over others. 
In a telephone interview with BuzzFeed News, Stein said many of the documents she and her campaign recently sent to the Senate Intelligence Committee were emails with RT, a Russian state-funded media network that US intelligence agencies have dubbed a Kremlin propaganda outlet. Stein, who made several appearances on RT during the 2016 presidential race, said the emails were largely about setting up interviews.

"I doubt it reached a thousand documents, but it was certainly hundreds of basically emails, mostly communicating with RT producers about when we were going to show up and what time we needed to be where," Stein said.

Stein, however, has refused to hand over some documents from two of the six categories about which the committee inquired. One of those categories, according to a March letter from Stein's lawyer to the committee's bipartisan leadership, was for communications with "Russian persons," while the other asked for "all communications related to the campaign's policy discussions regarding Russia." Both categories asked for documents dated from Feb. 6, 2015, when Stein announced her interest in making second presidential bid, to present.
Stein and President Trump's first national security advisor Michael Flynn attended the same RT dinner in Moscow in 2015, and both sat at the same table as Russian President Vladimir Putin. 
"The dinner was a real non-entity," Stein told BuzzFeed News Friday. "Although the Russians, I'm told, are capable of speaking English, they did not, and we were not acknowledged, we were not introduced; there was absolutely nothing that went on at that table," Stein said, adding that "there were about four words translated between" Flynn and Putin. That conversation was along the lines of "How are you?" "Okay," Stein said.

Both North Carolina Sen. Richard Burr and Virginia Sen. Mark Warner, the committee's respective chair and vice chair, have referenced Stein's trip to Russia while speaking about their interest in her campaign.

(...)

In her letter, Stein's lawyer argued that the committee's request for "all communications with Russian persons," was "so undefined and overbroad as to be untethered from any legitimate investigative or legislative purpose." However, Stein said she and her campaign provided communications "with persons known to be representatives of the Russian government, media, or business interests" as part of the other categories of documents the committee requested.

The committee also asked for any communications with Wikileaks or DCLeaks, both of which published the hacked DNC emails, about "plans to disseminate information relating to the 2016 elections." And they sought any communications between the Stein campaign and former British spy Christopher Steele, who authored a dossier alleging years of Trump-Kremlin links, which was first published by BuzzFeed News in January 2017, after security officials had briefed then-president Barack Obama and Trump about it. Stein's lawyer said they found no documents responding to either of those categories.

Stein, who was initially expected to make the documents she turned over to the committee public, told BuzzFeed News she is "not planning" to do so.

Burr and Warner have not ruled out using their subpoena power to compel Stein to provide the documents she refused to hand over.
Jill Stein Has Turned Over Hundreds Of Documents To Congress As Part Of The Russia Probe (BuzzFeed News)