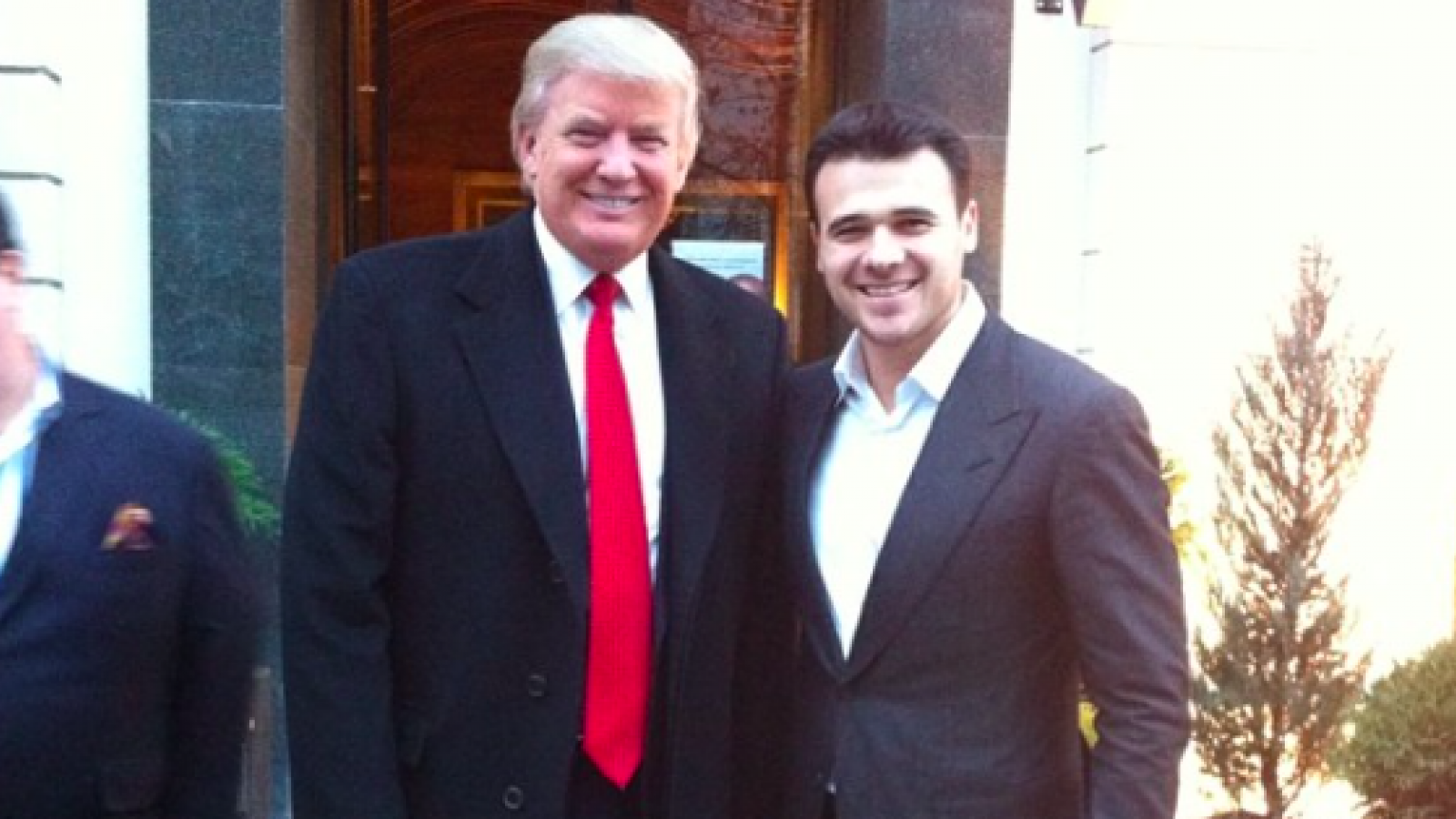 President Trump told James Comey he did not stay overnight in Moscow in 2013, and therefore, the Steele dossier allegation that he interacted with prostitutes in a hotel room could not be true. 
However, Trump's longtime personal bodyguard Keith Schiller told Congressional investigators a different story. Social media posts from 2013 show Trump in Moscow for multiple days. Now Bloomberg Politics, using flight records and those old social media posts, paints a clear picture of the president's weekend stay.
A reconstruction of events shows the future U.S. president's journey to Moscow began in North Carolina, where he attended a birthday tribute to evangelist Billy Graham on Thursday, Nov. 7, 2013. While flight records show Trump's own Cessna jet headed back to New York that night from Asheville, North Carolina, Trump himself apparently wasn't aboard.

Instead, Trump flew to Moscow on a Bombardier Global 5000 private jet owned by Phil Ruffin, his partner in the Trump International Hotel and Tower in Las Vegas, the New York Times reported in January 2017 ... 

The jet -- tail number N443PR -- had flown from Las Vegas to Asheville on Nov. 6, according to the flight records, which Bloomberg purchased from FlightAware, an aviation data company. The flight records don't say who was aboard the jet, which took off from Asheville at 9:15 p.m. on Thursday, Nov. 7, bound for Moscow's Vnukovo International Airport.

The Bombardier jet landed in Moscow at 6:15 a.m. on Friday, Nov. 8. From Vnukovo airport, it's less than an hour's drive to the Ritz-Carlton hotel, where Trump stayed, according to the pageant's host, developer Aras Agalarov.

Trump surfaced online later that day in a Facebook post by the restaurant Nobu Moscow. That night he attended a birthday party for Agalarov.

The next day, Saturday, Nov. 9, Facebook posts showed Trump at the Ritz during the day, and in the afternoon he tweeted that he'd gotten a tour of Moscow. That evening, he attended the Miss Universe pageant, followed by an after-party whose scheduled start time was 1 a.m. -- by that time, Sunday, Nov. 10.

At this point, the flight records support a narrow slice of what Trump told Comey: On the night of the pageant itself, the plane Trump was said to be using didn't fully overnight in Russia. Ruffin's Bombardier took off from Vnukovo airport at 3:58 a.m. Moscow time, the records show.

When the jet touched down at Newark Liberty International Airport, just outside New York City, it was still Sunday morning -- 4:11 a.m. local time. That evening, Trump tweeted about his return, "I just got back from Russia-learned lots & lots. Moscow is a very interesting and amazing place!"
Flight Records Illuminate Mystery of Trump's Moscow Nights (Bloomberg Politics)