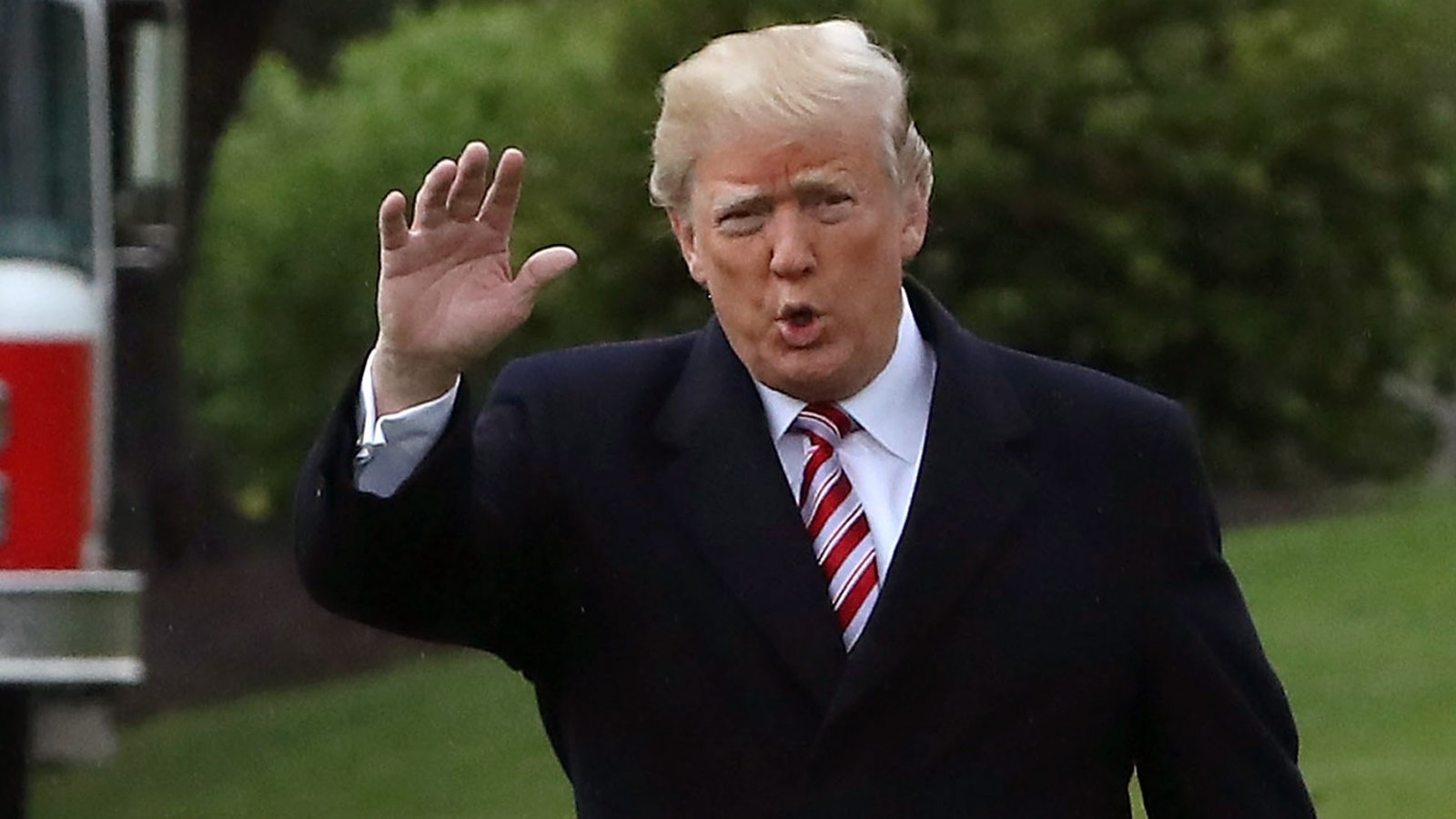 UPDATE 3: Haley Bites Back on Sanctions Blame
---
UPDATE 2:
 
---
UPDATE: In response to President Trump's Chief Economic Advisor Larry Kudlow saying the president did not change course on Russia sanctions and Ambassador Haley may have been confused, Haley gave the following statement to Fox News' Dana Perino:

---
US Ambassador to the United Nations Nikki Haley said Sunday that the Treasury Department would be implementing new sanctions on Russia today for its support of Syria's chemical weapons capabilities. 
But President Trump is refusing to follow through on that move.
WaPo:
Administration officials said the economic sanctions were under serious consideration, along with other measures that could be taken against Russia, but said Trump had not given final authorization to implement them. Administration officials said Monday it was unlikely Trump would approve any additional sanctions without another triggering event by Russia, describing the strategy as being in a holding pattern.

Sometime after Haley's comments on CBS, the Trump administration notified the Russian Embassy in Washington that the sanctions were not in fact coming, a Russian Foreign Ministry official said Monday.

The Trump team decided to publicly characterize Haley's announcement as a misstatement. 

(...)

Asked Monday morning why it had taken 24 hours for the administration to walk back Haley's comments, one White House official said only that there had been confusion internally about what the plan was.
The Washington Post says Russia heard Haley's Sunday statement that sanctions "will go directly to any sort of companies that were dealing with equipment related to Assad and chemical weapons used" and responded. 
After Haley's comments, Kremlin press secretary Dmitry Peskov told reporters in Moscow that the sanctions were a U.S. ploy to oust Russia from international markets and constituted "undisguised attempts of unfair competition."

"The sanction campaign against Russia is truly assuming the nature of an obsessive idea," Peskov said, according to the Interfax news agency. "We still do not see these sanctions as lawful. We see them as going against international law."

Peskov added, "Certainly, this cannot have any relation to and cannot be motivated by considerations of the situation in Syria or any other country . . . I would call this international economic raiding rather than something else."

But after the Kremlin got word through Russia's embassy in Washington that the sanctions would not be coming, there was a subtle shift in Moscow toward a less confrontational tone, even as officials continued to slam U.S. sanctions as veiled attempts at gaining economic advantage.

Russian lawmakers were crowing Friday that they were going to make the United States pay for already imposed sanctions, potentially by blocking American imports or U.S.-Russian aerospace cooperation or allowing Russians to violate U.S. intellectual property rights. Russia, one top lawmaker promised, was going to "hit the Americans in the gut." 

But on Monday, senior lawmakers in the lower house of parliament, the State Duma, decided to hold off until May 15 before considering any counter-sanctions against the United States. Speaker Vyacheslav Volodin said the Duma needed to meet with experts and the business community first.
Full story: Trump puts the brakes on new Russian sanctions, reversing Haley's announcement (WaPo)