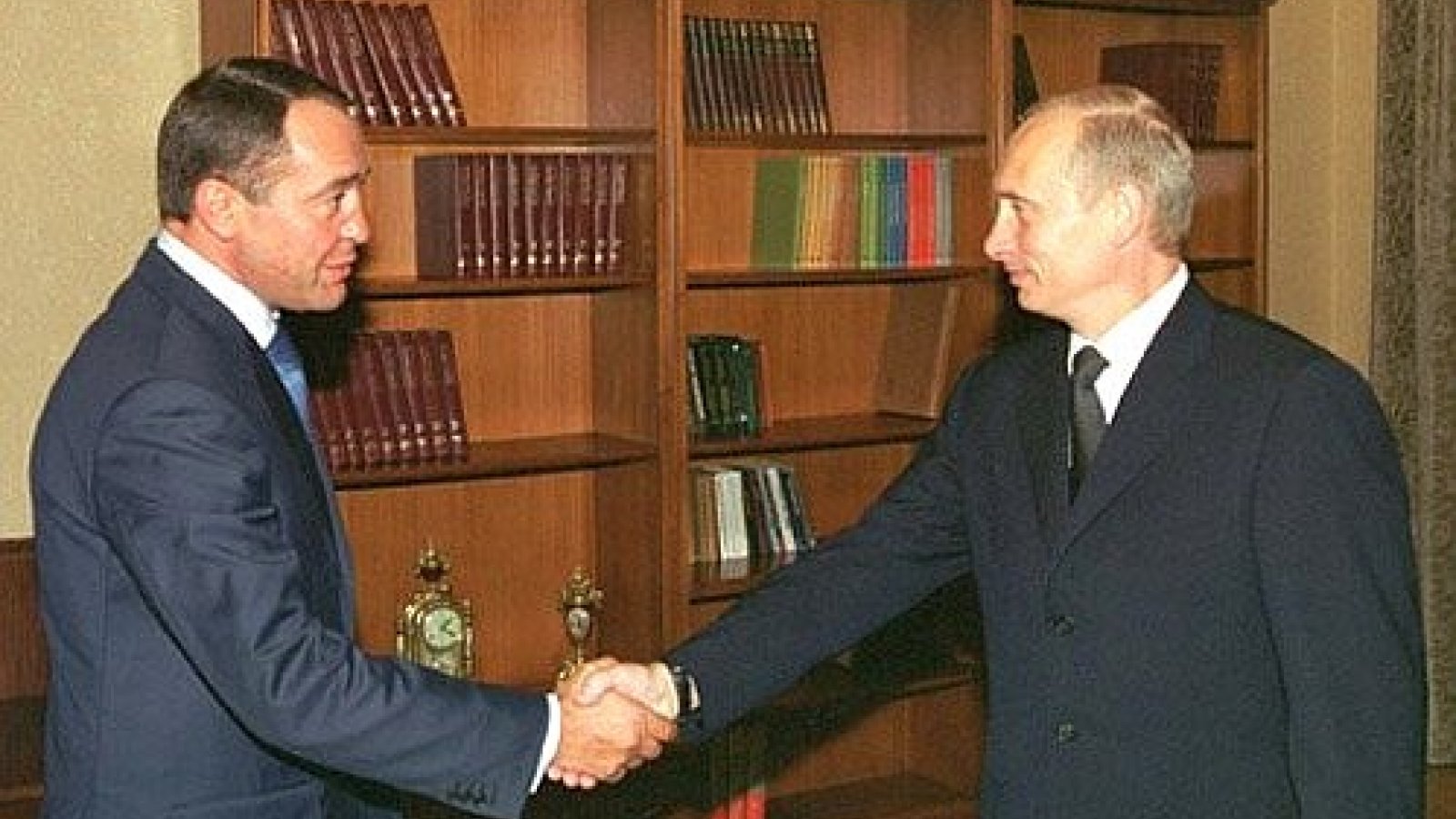 BuzzFeed News has uncovered new information in its ongoing investigation into the strange death of Russia Today founder and Vladimir Putin's former media czar Mikhail Lesin on Nov. 5, 2015, thanks – in part – to a report by Christopher Steele.
The [FBI] received his report while it was helping the Washington, DC, Metropolitan Police Department investigate the Russian media baron's death, the sources said.

(...)

Now BuzzFeed News has established:

• Steele's report says that Lesin was bludgeoned to death by enforcers working for an oligarch close to Putin, the four sources said.

• The thugs had been instructed to beat Lesin, not kill him, but they went too far, the sources said Steele wrote.

• Three of the sources said that the report described the killers as Russian state security agents moonlighting for the oligarch.

The Steele report is not the FBI's only source for this account of Lesin's death: Three other people, acting independently from Steele, said they also told the FBI that Lesin had been bludgeoned to death by enforcers working for the same oligarch named by Steele.
DC police said Lesin died from a series of drunken falls, which just happened to take place the evening before Lesin was scheduled to meet with U.S. Justice Department officials to discuss the inner workings of RT. 
BuzzFeed News has been out front on the issue of questionable deaths under Putin's regime, and in the wake of the poisoning of former spy Sergei Skripal and his daughter Yulia in Salisbury, England on March 4th, the British government says it is taking another look at 14 incidents BuzzFeed has flagged as suspicious. 
Meanwhile, the way authorities claim Lesin died in a Dupont Circle hotel in the heart of Washington, DC defies logic. 
"What I can tell you is that there isn't a single person inside the bureau who believes this guy got drunk, fell down, and died," an FBI agent told BuzzFeed News last year. "Everyone thinks he was whacked and that Putin or the Kremlin were behind it."

In December, DC police released 58 pages of its case file on Lesin's death. While many parts are blacked out, what was released says nothing about the blunt force injuries that killed Lesin — or even about him falling down, which is how he is supposed to have died.

(...)

For his report to the FBI about Lesin, Steele gathered intelligence from high-level sources in Moscow, according to the two sources who read the whole report.

All four of the people who read Steele's report said it pins Lesin's murder on a professional relationship gone lethally awry. According to the report, they said, Lesin fell out with a powerful oligarch close to Putin. Wanting to intimidate Lesin, the oligarch then contracted with Russian state security agents to beat up Lesin, the report states, according to three of the sources. The goal was not to kill Lesin, all four sources said Steele wrote, but Lesin died from the attack.

The sources could not recall what, if anything, the report said about whether Putin knew of or sanctioned the attack.
Full story: Christopher Steele's Other Report: A Murder In Washington (BuzzFeed News)
The British Government Will Review Allegations Of Russian Involvement In 14 Suspicious Deaths Exposed By BuzzFeed News (BuzzFeed News)
Related: More Mystery in Russia-Connected DC Death
From CIR's Human Rights Abuses page:
Eight high-profile Russians have died since the November 8, 2016 U.S. presidential election. Buzzfeed has been investigating 14 suspicious deaths on British soil with ties to Russia that have taken place under Putin's regime. The news site also has filed a lawsuit to speed up the FBI's possible release of information pertaining to the suspicious death of Putin's former media czar, Mikhail Lesin, in a DC hotel the night before he was scheduled to meet with the U.S. Department of Justice back in November 2015.