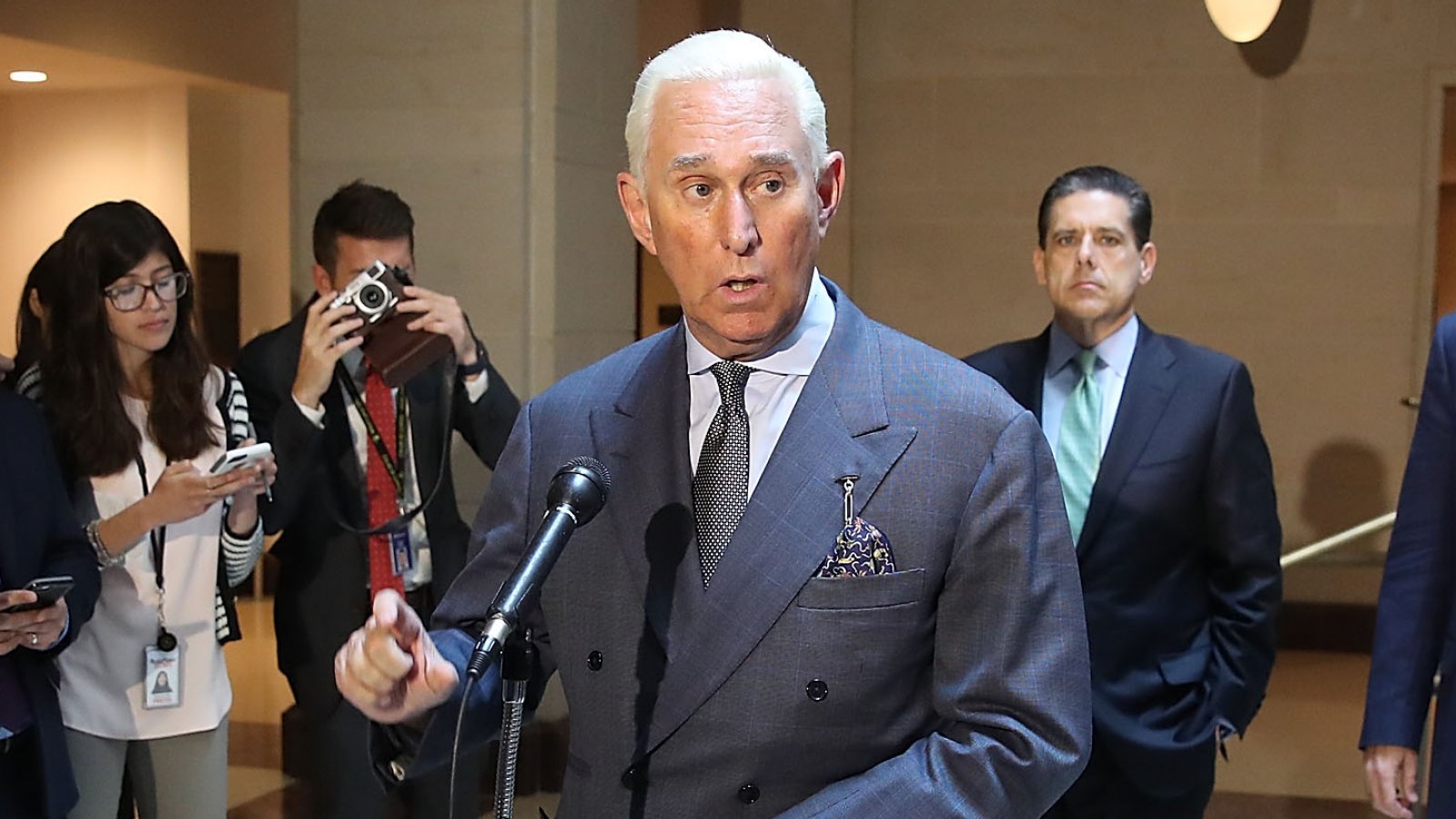 According to The Washington Post, Roger Stone told an associate in spring 2016 that he knew WikiLeaks had and would release stolen Clinton emails. 
Stone, an informal adviser to then-candidate Donald Trump, said he had learned from WikiLeaks founder Julian Assange that his organization had obtained emails that would torment senior Democrats such as John Podesta, then campaign chairman for Democratic presidential candidate Hillary Clinton.

The conversation occurred before it was publicly known that hackers had obtained the emails of Podesta and of the Democratic National Committee, documents that WikiLeaks released in late July and October.
The Post says its first source wishes to remain anonymous "because of the ongoing federal investigation into Russian campaign interference," but its second source for the story is Sam Nunberg, the man who calls Stone his mentor. 
The second, former Trump adviser Sam Nunberg, said in an interview Monday that Stone told him that he had met with Assange — a conversation Nunberg said investigators for special counsel Robert S. Mueller III recently asked him to describe.

(...)

... Stone has emphatically denied any communication with Assange or advance knowledge of the document dumps by WikiLeaks, which embarrassed Clinton allies and disrupted the 2016 campaign. WikiLeaks and Assange have also said they never communicated with Stone.

Potential contacts with WikiLeaks have been probed by federal investigators examining whether allies of President Trump coordinated with Russians seeking to tilt the 2016 race ...

Stone, a longtime Trump friend, briefly worked for his presidential campaign in 2015 and then remained in his orbit as an adviser.
Stone claims his comment to Nunberg was a joke. 
"I wish him no ill will, but Sam can manically and persistently call you," Stone said, recalling that Nunberg had called him on a Friday to ask about his plans for the weekend. "I said, 'I think I will go to London for the weekend and meet with Julian Assange.' It was a joke, a throwaway line to get him off the phone. The idea that I would meet with Assange undetected is ridiculous on its face.'''

(...)

"The allegation that I met with Assange, or asked for a meeting or communicated with Assange, is provably false," he said, adding that he did not leave the country in 2016.
Full story: Roger Stone claimed contact with WikiLeaks founder Julian Assange in 2016, according to two associates (WaPo)