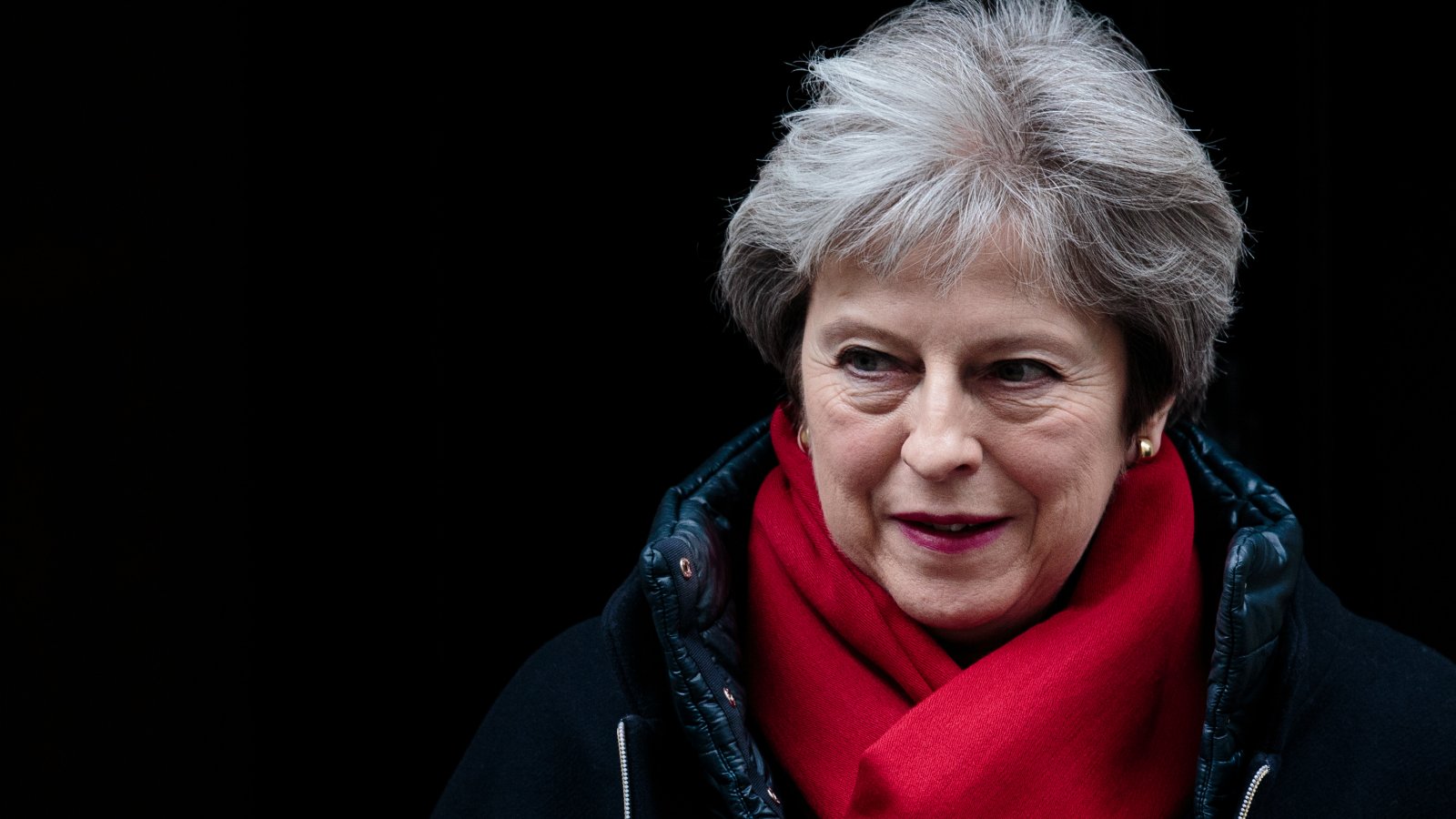 UPDATE: According to a State Department statement and his own conversation with reporters, Secretary of State Rex Tillerson had stronger words for Russia than the White House did in response to Britain's conclusion that Russia is behind the poisoning of former spy Sergei Skripal and his daughter.
CNN:
"We have full confidence in the UK's investigation and its assessment that Russia was likely responsible for the nerve agent attack that took place in Salisbury last week," Tillerson said in the statement. 

He continued, "There is never a justification for this type of attack -- the attempted murder of a private citizen on the soil of a sovereign nation -- and we are outraged that Russia appears to have again engaged in such behavior. From Ukraine to Syria -- and now the UK -- Russia continues to be an irresponsible force of instability in the world, acting with open disregard for the sovereignty of other states and the life of their citizens."

(...)

Speaking to reporters while traveling in Africa, Tillerson said the attack "clearly came from Russia" and would "certainly trigger a response." Though it is still unclear to the State Department whether the Russian government was aware of the attack, the substance used in the attack was distinctive.

"This is a substance that is known to us and does not exist widely. It is only in the hands of a very, very limited number of parties. And I don't want to say anything further than that," Tillerson said. 

Tillerson called for "appropriately serious consequences" for "both those who committed the crime and those who ordered it."
Tillerson goes farther than White House, condemns Russia for UK nerve agent attack (CNN)
---
British Prime Minister Theresa May says it is "highly likely" Russia is responsible for the poisoning of former spy Sergei Skripal and his daughter Yulia, and she is giving Russia until Wednesday to respond before she announces a specific plan of action. 
WaPo: 
The British leader said police identified the poison as a "military-grade nerve agent of a type developed by Russia." 

She warned that Russia either engaged in a direct attack against Britain or lost control of the nerve agent it developed. Britain will not tolerate such a "brazen attempt to murder innocent civilians on our soil," she warned.

(...)

May revealed that British investigators have concluded that the chemical used in the attack was part of a group of Russian nerve agents known as "Novichok."

(...)

May said she instructed Foreign Secretary Boris Johnson to demand that Moscow "immediately provide full and complete disclosure" of the Novichok program to the Organization for the Prohibition of Chemical Weapons.
"Should there be no credible response, we will conclude that this action amounts to an unlawful use of force by the Russian State against the United Kingdom," May said.

(...)

"This attempted murder using a weapons-grade nerve agent in a British town was not just a crime against the Skripals," May said. "It was an indiscriminate and reckless act against the United Kingdom, putting the lives of innocent civilians at risk. And we will not tolerate such a brazen attempt to murder innocent civilians on our soil."
The Russian government is denying involvement and accusing British officials of spreading anti-Russia propaganda. 
WaPo:
"It is a circus show in the British parliament," the Tass news agency quoted Russian Foreign Ministry spokeswoman Maria Zakharova as saying. 

"The conclusion is obvious: It's another political information campaign, based on a provocation."

(...)

Before May's address, the Russian Embassy in London said: "We are outraged by the anti-Russian media campaign, condoned by the government, that influences the investigation and has a psychological effect on British residents."

In its statement, Russia warned that the British government was playing "a very dangerous game" with public opinion and that this "unhelpful political track . . . also bears the risk of more serious long-term consequences for our relations."

(...)

On Monday, a popular anchor on Russian state TV accused Britain of masterminding the poisoning of the former spy and his daughter to undermine Russia as it prepares to host of the soccer World Cup tournament this summer. 
White House Press Secretary Sarah Sanders, during her daily press briefing, said the U.S. stands with its allies but refused to say whether the administration agrees that Russia is to blame for the chemical attack.  
British prime minister: 'Highly likely' Russia behind spy poisoning (ABC News)
Theresa May: 'Highly likely' Russia responsible for spy's poisoning by nerve agent (WaPo)