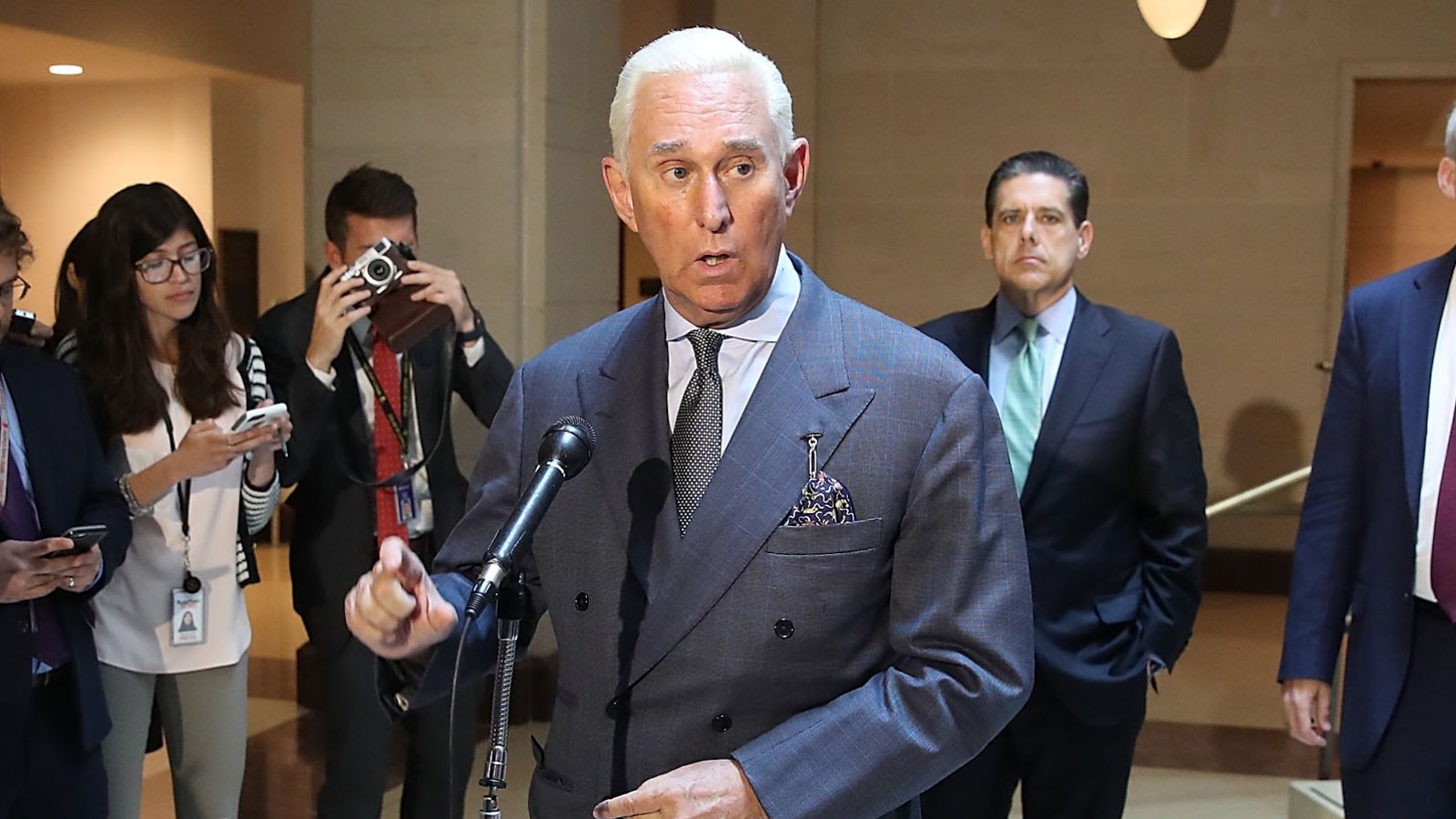 The Atlantic reveals longtime Trump advisor Roger Stone did communicate directly with WikiLeaks during the 2016 campaign even though Stone has testified that his only contact with WikiLeaks was through an intermediary. 
Private Twitter messages obtained by The Atlantic show that Stone and WikiLeaks, a radical-transparency group, communicated directly on October 13, 2016—and that WikiLeaks sought to keep its channel to Stone open after Trump won the election. The existence of the secret correspondence marks yet another strange twist in the White House's rapidly swelling Russia scandal. Stone and Trump have been friends for decades, which raises key questions about what the president knew about Stone's interactions with Wikileaks during the campaign. 

(...)

Stone confirmed the authenticity of the messages, but called them "ridiculously out of context" and "a paste up." He said that he provided the complete exchange to the House Intelligence Committee, but did not immediately respond to a request to provide his own record of the conversation to The Atlantic.

(...)

The private messages confirm that Stone considered himself a "friend" of WikiLeaks, which was branded a "non-state hostile intelligence service" by CIA Director Mike Pompeo last April. Stone insisted that the messages vindicated his account. "They prove conclusively that I had no advance knowledge of content or source of WikiLeaks publications," he said. "I merely had confirmed Assange's public claim that he had information on Hillary Clinton and he would publish it." He also narrowed the scope of his earlier denials, saying that he'd only denied having communicated directly with Assange, not with Wikileaks.

(...)

It is unclear whether Stone and WikiLeaks kept in touch, using Twitter or another platform, after the election. WikiLeaks continued to insist through at least last March that neither the organization nor Assange had ever communicated with Stone directly. 

(...)

Democrats have asked GOP members to subpoena Twitter for the private messages of Trump associates currently under investigation in the Russia probe, according to one of the sources familiar with the internal proceedings. But the majority has so far refused.
Full story: Roger Stone's Secret Messages with WikiLeaks (The Atlantic)