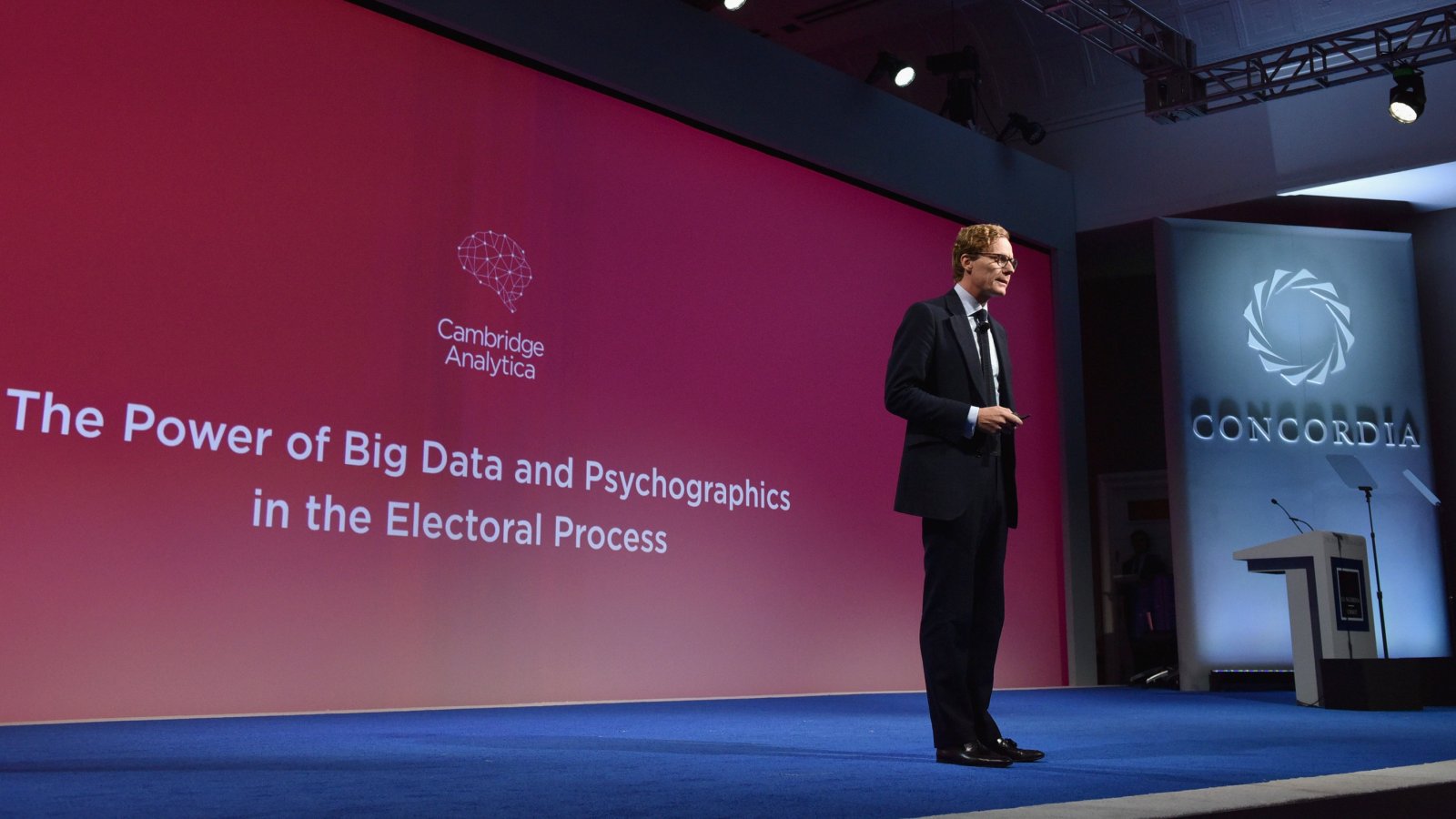 In response to reports that the CEO of Cambridge Analytica, the Trump campaign's digital data contractor, emailed Wikileaks' Julian Assange about Hillary Clinton's alleged missing emails, the Trump campaign is trying to distance itself from the firm.
In a statement, Michael S. Glassner, the Trump campaign executive director, highlighted the operation's reliance on Republican National Committee data. "Once President Trump secured the nomination in 2016, one of the most important decisions we made was to partner with the Republican National Committee on data analytics," he said. "Leading into the election, the R.N.C. had invested in the most sophisticated data-targeting program in modern American history, which helped secure our victory in the fall. We were proud to have worked with the R.N.C. and its data experts and relied on them as our main source for data analytics."
However, Jared Kushner -- Trump's son-in-law and senior advisor -- spoke with Forbes in November 2016 about Cambridge Analytica's role and how the Trump campaign and the RNC had separate digital campaigns running simultaneously: 
After the primary, we started ramping up because we knew that doing a national campaign is different than doing a primary campaign. That was when we formalized the system because we had to ramp up for digital fundraising. We brought in Cambridge Analytica. I called some of my friends from Silicon Valley who were some of the best digital marketers in the world. And I asked them how to scale this stuff.

(...)

We used some of our best practices and some of [the RNC's] best practices. We kept both data operations going simultaneously—and a lot shared between them. And by doing that, we could scale to a pretty good operation."
Business Insider adds:
The Trump campaign hired Cambridge Analytica in June 2016 to help target ads using voter data collected from approximately 230 million US adults.

Multiple outlets, including NBC News and The Washington Post, reported that the campaign paid Cambridge Analytica more than $5 million in September alone, up from $250,000 in August. 
Brad Parscale, the Trump campaign's digital director, claims the $5 million is a mislabeled invoice in the FEC reports. 
Read More: The Trump campaign is scrambling to distance itself from Cambridge Analytica amid Assange-Hillary Clinton email flap (Business Insider)
TRUMP CAMPAIGN DISTANCES ITSELF FROM CAMBRIDGE ANALYTICA AFTER ASSANGE CONNECTION SURFACES (Vanity Fair)