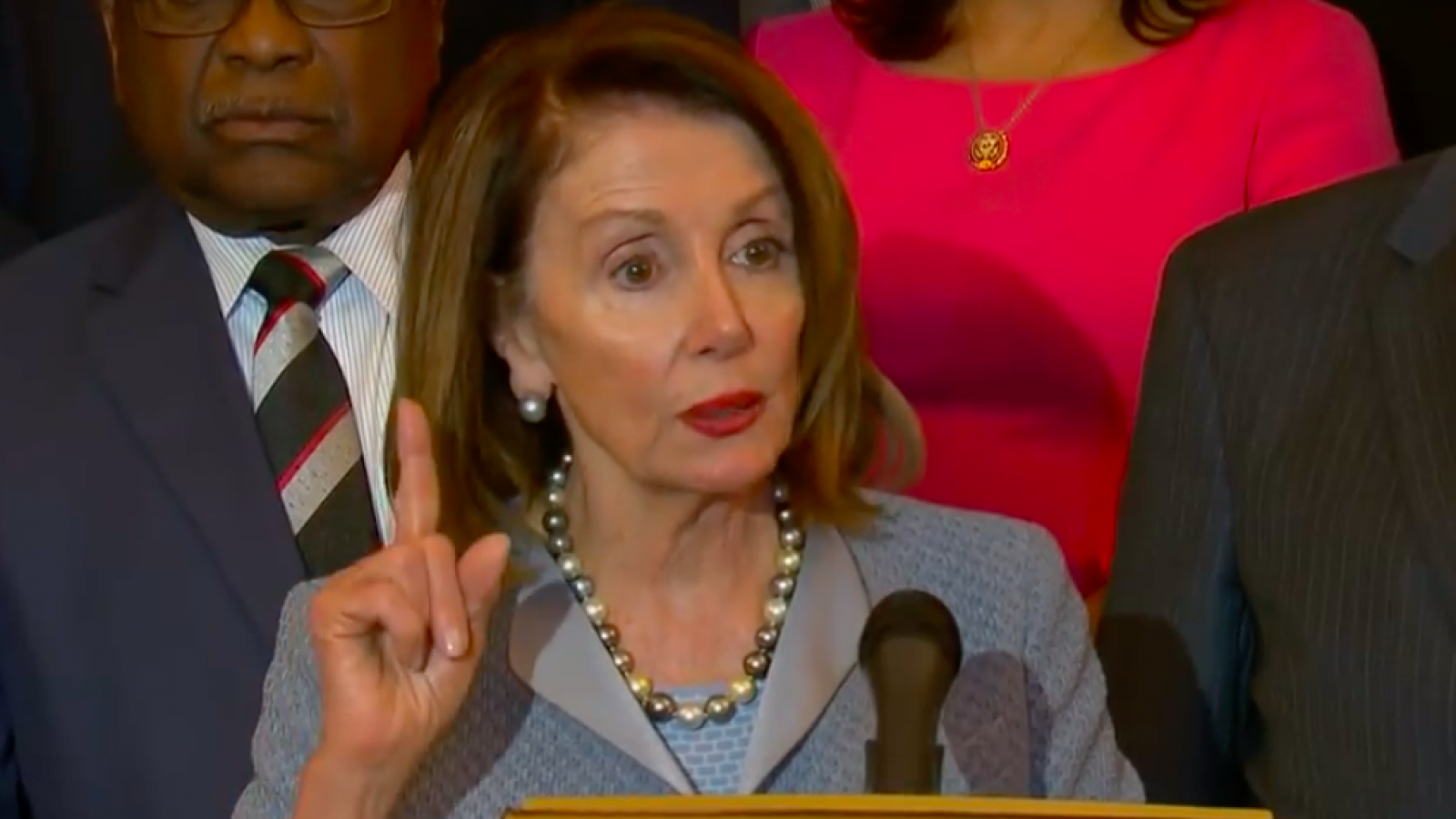 House Speaker Nancy Pelosi urged Democrats to be patient and not put too much stock in Attorney General William Barr's four-page summary of the special counsel's final report. 
CNN:
Pelosi told her caucus that said Barr's job is to defend the President, and Democrats should wait to see what's in the full report.

"We have to see the report," Pelosi said, according to an aide in the room. "We cannot make a judgment on the basis of an interpretation by a man who was hired for his job because he believes the President is above the law and he wrote a 19-page memo to demonstrate that."

Pelosi also sought to calm her nervous colleagues as Democrats are facing a torrent of criticism from congressional Republicans and the White House after Barr released his summary of Mueller's report on Sunday ... 

"Some people are viewing it as a glass half full, glass half empty. I think half full," Pelosi said, according to the aide. "There's so many indictments that came out of what he did. People will go to jail from what his investigation is about."

"Be calm. Take a deep breath. Don't become like them," she added. "We have to handle this professionally, officially, patriotically, strategically."
Speaker Pelosi advocated a renewed focus on policy initiatives, like saving the Affordable Care Act, in the meantime. 
... House Intelligence Committee chairman, Rep. Adam Schiff of California, who has faced calls from Republicans to resign his position for stating there was evidence of Russian collusion, spoke up during Tuesday's party meeting to say Monday's most important development was the Trump administration saying the full Obama-era health care law should be struck down, according to a source in the room ... 

(...)

Rep. Rashida Tlaib, a Michigan Democrat who is pushing forward with her impeachment resolution, briefly spoke in Tuesday morning's caucus meeting, according to another source in the room. Tlaib asked about the next steps of the investigation and mentioned her resolution, though there was no discussion of it specifically by other members.

House Democratic Caucus Chairman Hakeem Jeffries pushed back on Talib's impeachment resolution, saying that the "overwhelming majority" of House Democrats do not want to focus on impeachment. 

"We didn't run on impeachment, we didn't win the House of Representatives on impeachment -- we are not focused on impeachment," Jeffries said. "What is clear is that the overwhelming majority of the House Democratic caucus want to drive our 'For the People' agenda."