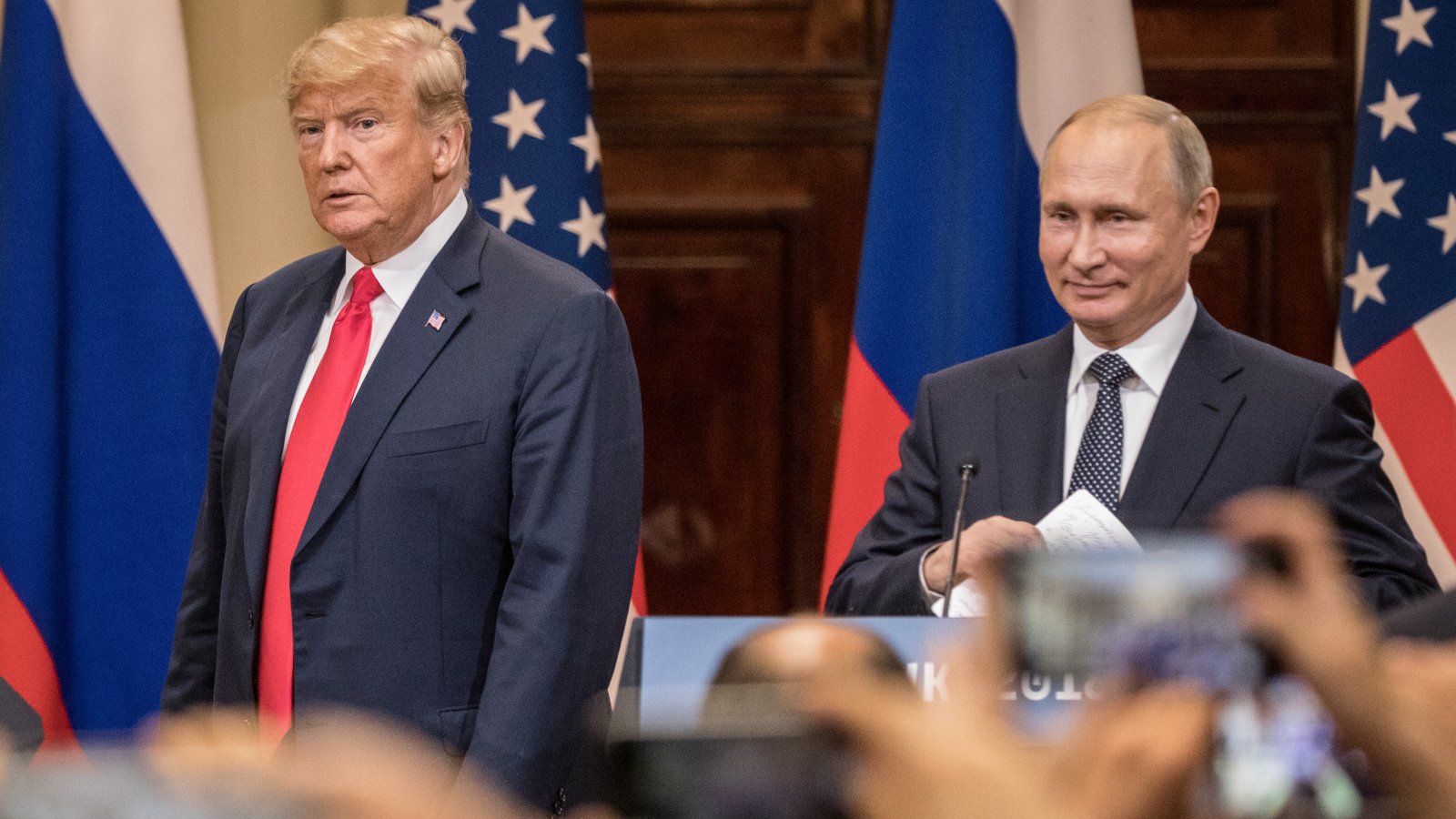 UPDATE: Response via MSNBC producer: 
 
---
The White House is rejecting House Democrats' requests for information pertaining to President Trump's one-on-one conversations with Vladimir Putin, claiming Congress does not have the legal right to know what the two men discussed. 
"The committees' letters cite no legal authority for the proposition that another branch of the government can force the president to disclose diplomatic communications with foreign leaders or that supports forcing disclosure of the confidential internal deliberations of the president's national security advisors," White House Counsel Pat Cipollone wrote in a letter obtained by POLITICO to the chairmen of three House committees seeking documents and witness interviews.

In his letter to Intelligence Chairman Adam Schiff (D-Calif.), Foreign Affairs Chairman Eliot Engel (D-N.Y.), and Oversight and Reform Chairman Elijah Cummings (D-Md.), Cipollone cited precedents going back to the George Washington and Bill Clinton administrations to assert Trump's authority to conduct foreign affairs, and to argue that Congress has no right to information about one-on-one conversations between the president and a foreign leader.

"It is settled law that the Constitution entrusts the conduct of foreign relations exclusively to the Executive Branch, as it makes the President 'the sole organ of the federal government in the field of international relations,'" Cipollone wrote.

Cipollone also argued that Congress' demand for information about a president's private conversations with foreign leaders could jeopardize similar talks involving future American presidents.
Chairmen Schiff, Engel, and Cummings sent letters to the White House and the State Department on March 4, 2019 in the wake of reports the president destroyed an interpreters notes following his meeting with Putin in Hamburg, Germany and banned aides from his two-hour one-on-one meeting with the Russian president in Helsinki. 
Democrats argue that despite some precedents that protect the privacy of a president's conversations with foreign leaders, Trump's interactions with Putin might determine whether the Kremlin has "leverage" over the U.S. president.

Lawmakers openly acknowledge the difficulty of obtaining such sensitive information from an executive branch that has vowed to fight Democratic oversight demands, but they're moving methodically to make their case.

Schiff and Engel have been consulting with House General Counsel Douglas Letter about the best ways to legally compel information about Trump's private conversations with Putin.
White House rebuffs Dem request for docs on Trump-Putin talks (Politico)