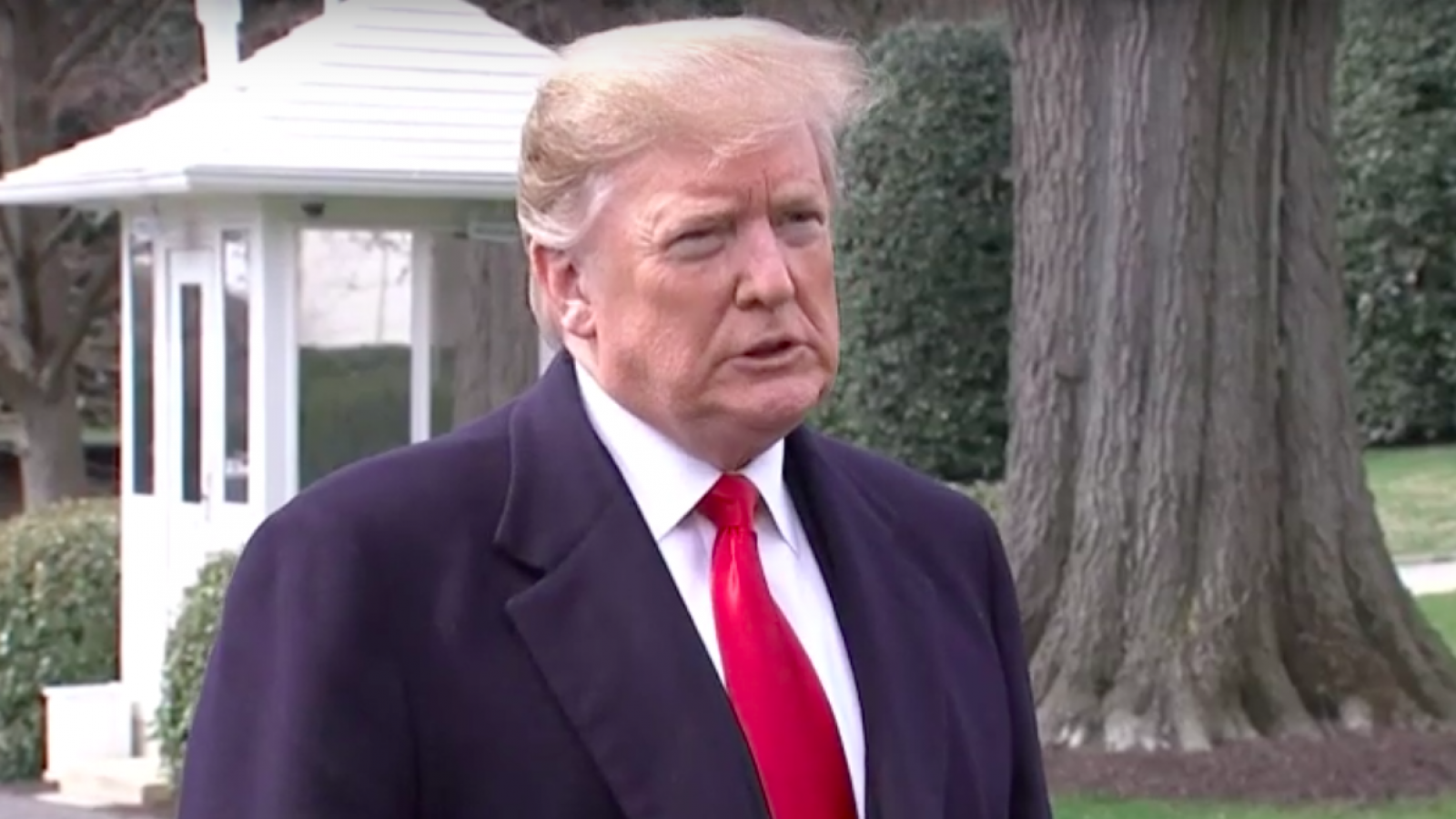 President Trump, who attacked the Mueller investigation as illegal and declared there should be no report just a few days ago, now says he is fine with everyone seeing the special counsel's report.
"Let it come out. Let people see it," the president said, though he added that it's up to Attorney General William Barr on whether the report will be released for public view.

The president added that his supporters also want to see the report.

"I want to see the report. You know who wants to see it? The tens of millions of people that love the fact that we have the greatest economy we've ever had," he said. "I look forward to seeing the report."

(...)

Just five days ago, Trump fumed on Twitter that there should be no report on Mueller's probe into whether Russia colluded with the president's 2016 campaign. He went on to claim the investigation is "illegal" and that "Russian Collusion was nothing more than an excuse by the Democrats for losing an Election that they thought they were going to win."

"So, if there was knowingly & acknowledged to be 'zero' crime when the Special Counsel was appointed, and if the appointment was made based on the Fake Dossier (paid for by Crooked Hillary) and now disgraced Andrew McCabe (he & all stated no crime), then the Special Counsel...should never have been appointed and there should be no Mueller Report," the president tweeted Friday.

The president has repeatedly called Mueller's probe a "witch hunt" and has claimed there was no collusion between his presidential campaign and Russia. 
Trump on Mueller report: 'Let it come out' (Politico)