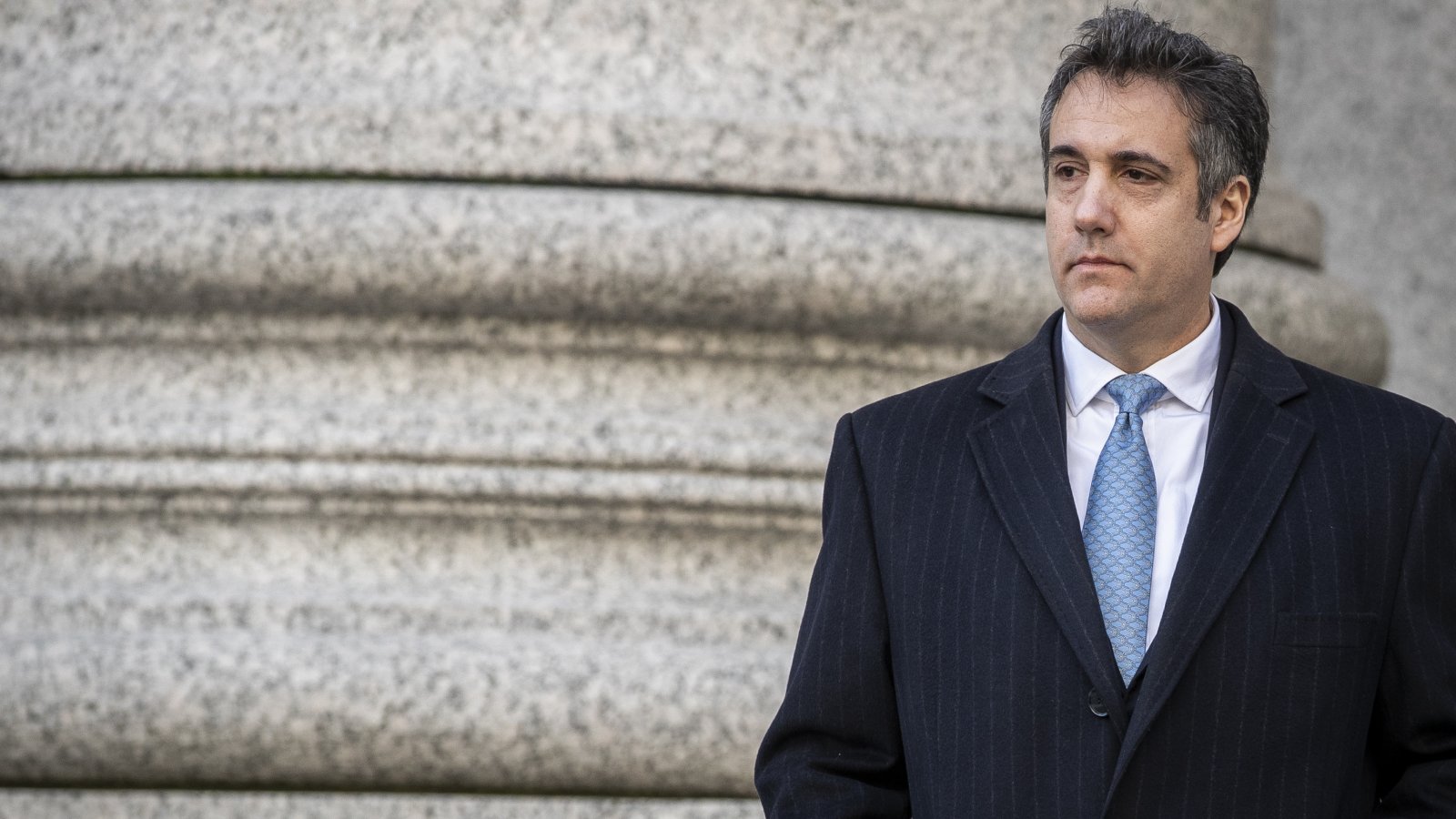 Michael Cohen has accepted an invitation to testify in open session before the House Oversight Committee on February 7th. 
"I look forward to having the privilege of being afforded a platform with which to give a full and credible account of the events which have transpired," Cohen said in a statement to ABC News, adding that he accepted the invitation "in furtherance of my commitment to cooperate and provide the American people with answers."

The hearing, set for Feb. 7 before the House Committee on Oversight and Reform, was announced Thursday afternoon by Rep. Elijah Cummings, a Maryland Democrat, who is the new chairman of the committee.

In a press release, Cummings said, "I thank Michael Cohen for agreeing to testify before the Oversight Committee voluntarily. I want to make clear that we have no interest in inappropriately interfering with any ongoing criminal investigations, and to that end, we are in the process of consulting with Special Counsel Mueller's office. The Committee will announce additional information in the coming weeks."
Cohen is scheduled to start serving a three-year prison sentence in early March for lying to Congress, financial crimes, and campaign finance violations. 
Trump lashed out at Cohen after his sentencing last month, tweeting that his former close confidant only agreed to plead guilty "in order to embarrass the president and get a much reduced prison sentence, which he did."

In the interview with Stephanopoulos, however, Cohen rejected Trump's claims as "absolutely not true. I did not do it to embarrass the president," he said.

The president, "knows the truth," Cohen said. "I know the truth, others know the truth, and here is the truth: The people of the United States of America, people of the world, don't believe what he is saying. The man doesn't tell the truth. And it is sad that I should take responsibility for his dirty deeds."
President Trump, when asked about Cohen's planned testimony, said he is not concerned. 
"I'm not worried about it at all, no," Trump said when asked about Cohen's testimony before the House Oversight and Reform Committee on Feb. 7.

The president spoke while visiting the border in Texas soon after the panel announced the hearing with Cohen.
House Intelligence Committee Chairman Adam Schiff (D-Calif.) said Thursday that he welcomed Cohen's public testimony before the Oversight panel but also said it would be "necessary" to have Cohen appear behind closed doors as his committee probes Russian interference.

"We hope to schedule a closed session before our committee in the near future," Schiff said.
CNN's Manu Raju has more on Schiff's remarks: 

Trump's former lawyer Michael Cohen to testify before Congress in February (ABC News)
Trump: 'Not worried' about Cohen testimony (The Hill)
Cohen to testify publicly before Congress (The Hill)