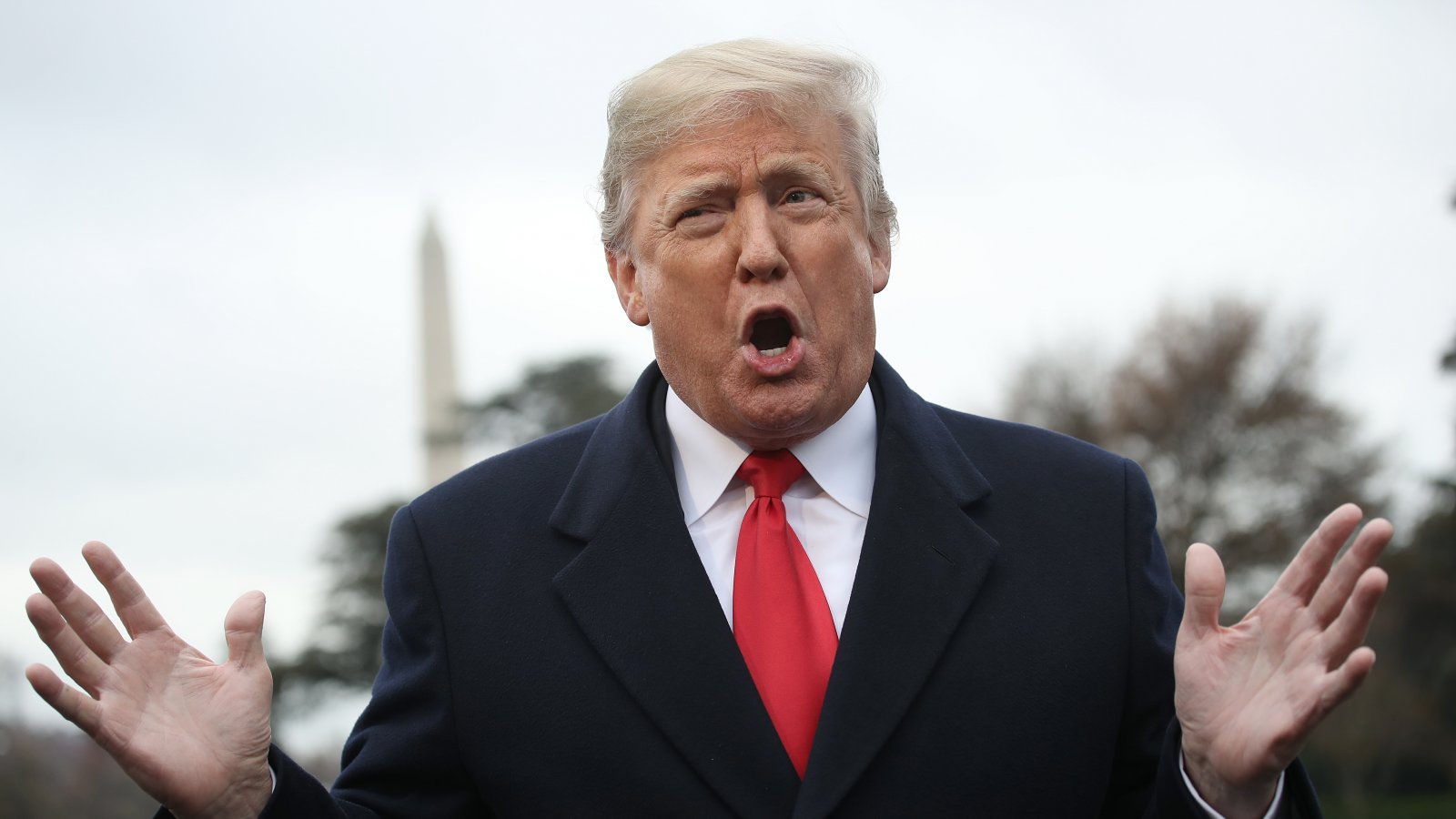 President Trump announced Wednesday he wants all 2,000 U.S. troops in Syria out within 30 days, a move he attempted to explain via Twitter.
"We have defeated ISIS in Syria, my only reason for being there during the Trump Presidency," the president said in a Twitter post on Wednesday morning. He offered no details on his plans for the military mission, nor a larger strategy, in Syria.

Sarah Huckabee Sanders, the White House press secretary, said in a statement that "we have started returning United States troops home as we transition to the next phase of this campaign."

But Pentagon officials who had sought to talk the president out of the decision as late as Wednesday morning argued that such a move would betray Kurdish allies who have fought alongside American troops in Syria and who could find themselves under attack in a military offensive now threatened by Turkey.
CNN: 
Even though the US will continue to maintain troops in Iraq with the capability of launching strikes into Syria, many analysts said a withdrawal of ground forces will please US enemies by clearing the way in Syria for the Assad regime, Russia and Iran. A US departure could leave allies questioning Washington's commitment, reduce US awareness of dynamics on the ground and diminish Washington's influence in the region.
Republicans on the Hill are furious with the president's decision, and military leaders are trying to talk Trump out of making the move.
"A lot of us were blindsided," Mr. Graham said, likening the withdrawal to "Iraq all over again" — a reference to the Obama administration's decision to end the military mission in Iraq in 2011. The departure of American troops there allowed the deadly strengthening and spread of the Islamic State.

"If Obama had done this, all of us would be furious," Mr. Graham said. "If Obama had done this, we'd be going nuts right now: 'How weak, how dangerous.'" He said he wanted Congress to hold hearings about the consequences of the decision, and asked why lawmakers were not notified of Mr. Trump's order.

(...)

In a series of meetings and conference calls over the past several days, Defense Secretary Jim Mattis and other senior national security officials have tried to dissuade Mr. Trump from a wholesale troop withdrawal, arguing that the significant national security policy shift would essentially cede foreign influence in Syria to Russia and Iran at a time when American policy calls for challenging both countries.
CNN:
US allies in the region were blindsided by the announcement. Two diplomatic sources from two countries in the region said they had not been consulted or informed and that news of the planned withdrawal came as a "total surprise."

Tobias Ellwood, a minister in the British Ministry of Defense, said in a tweet that he "strongly" disagrees with Trump's comment on Wednesday that ISIS had been defeated. "It has morphed into other forms of extremism and the threat is very much alive," Ellwood wrote, while the Defense Ministry told CNN there would be no immediate change to its current operation in Syria.
ISIS, while significantly diminished, still controls a key area along the Syrian-Iraqi border.
The Islamic State has held that territory for more than a year in the face of attacks by American-allied forces, and has used it as a launching pad to carry out attacks in Iraq and Syria.

Less than a week ago, Brett H. McGurk, the United States envoy to the coalition fighting the Islamic State, said continuing to train Syrian security forces as American troops are doing, "will take some time."

"The military mission is the enduring defeat of ISIS," Mr. McGurk told reporters on Dec. 11. "We have obviously learned a lot of lessons in the past, so we know that once the physical space is defeated, we can't just pick up and leave. So we're prepared to make sure that we do all we can to ensure this is enduring."
No one knows for sure what is motivating the president to make this move now, but some speculate he is antsy to fulfill another campaign promise as he continues to lose his battle for a border wall. Others suggest Turkey's threat of offensive action against Kurdish rebels has the president concerned for the safety of American troops in the region. 
And then there is the suspicion that we have a president either searching for a way to distract the press and public from his mounting legal scandals or a president seeking to appease Vladimir Putin. 
With the US withdrawal from Syria, Russia is now the dominant military power in the most consequential conflict in the Middle East and will have a freer hand to do as it pleases. This will likely include reinforcing Iran's influence and keeping Assad, who stands accused of numerous war crimes, away from international courts.
Officials Say Trump Has Ordered Full Withdrawal of U.S. Troops From Syria (NYT)
Trump orders rapid withdrawal from Syria in apparent reversal (CNN)
Trump outright ignored Pentagon, State Department Syria policy in a big win for Putin (Business Insider)