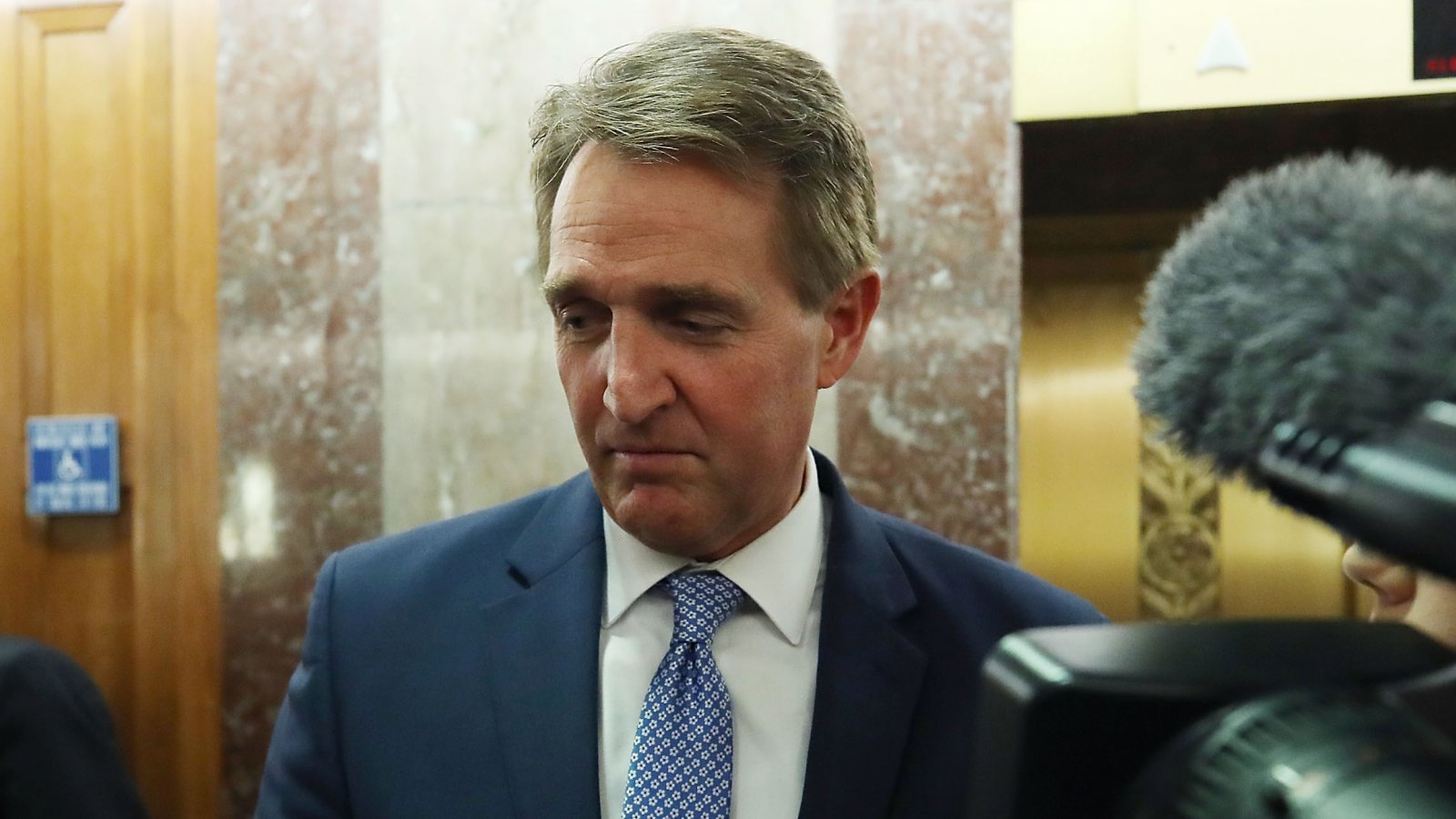 Senator Jeff Flake (R-AZ) is sticking to his promise not to vote for President Trump's judicial nominees until Senate Majority Leader Mitch McConnell (R-KY) agrees to allow a floor vote on a bipartisan bill that would protect Special Counsel Robert Mueller from being fired without cause. 
Judiciary Committee Chairman Chuck Grassley (R-IA) cancelled a meeting scheduled for Thursday, citing Flake's defiance. 
CNN: 
This is the second meeting in consecutive weeks the committee has scrapped, delaying 22 nominees from floor consideration by the end of the year.

That's because with Arizona Republican opposed to the nominees, they are unlikely to win a favorable vote in committee given that the GOP has a one-seat advantage on the panel. If they are not confirmed by year's end, the White House will have to renominate them next year.

(...)

"We can have the markup, I will just vote no," Flake told CNN.

(...)

Given the GOP's narrow 51-49 Senate majority, Flake has also played a part in sinking Trump's nominees on the Senate floor -- most notably Thomas Farr, a nominee to be a US district judge in North Carolina who was accused of disenfranchising African-American voters. South Carolina Republican Sen. Tim Scott joined Flake in opposing Farr's nomination last month, effectively ending that nomination.
Senate Judiciary Committee scraps votes on judges because of Flake (CNN)