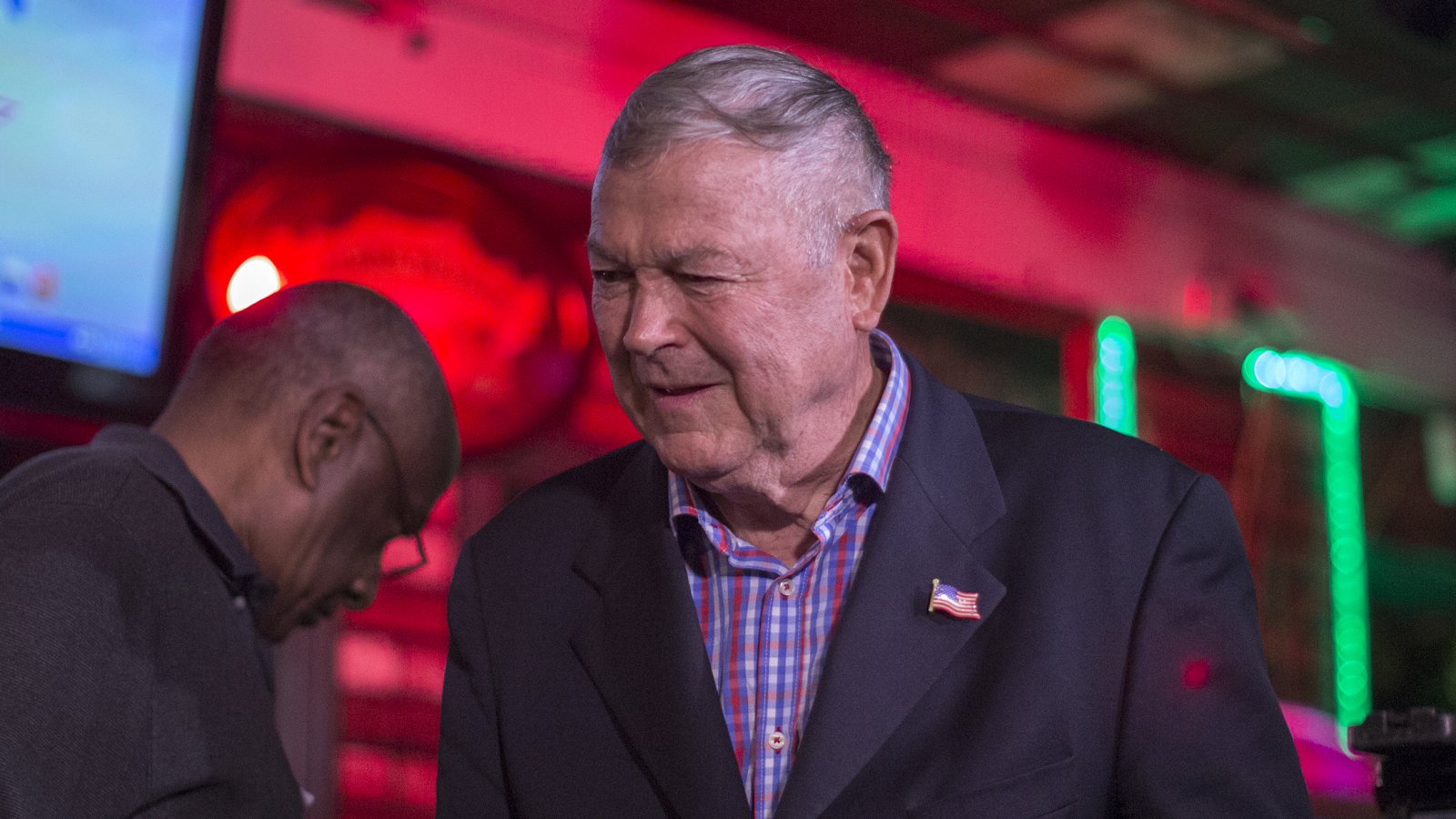 As a member of the House Foreign Affairs Committee, Rohrabacher has advocated for a better relationship with Russian President Vladimir. He has voted with President Trump nearly 84 percent of the time, according to nonpartisan analysis from FiveThirtyEight ... 

Rouda, a businessman and lawyer promising to protect health care coverage and reduce gun violence, appeared to take the win Wednesday morning after midnight data showed a near tie between the two candidates ... 
As of Wednesday morning, with all precincts counted, Rouda has a lead of more than 2,680 votes; "several thousand" provisional and late vote-by-mail ballots are still to be counted, The Orange County Register reports. Rohrabacher has been a staunch supporter of Donald Trump and his deeply Republican 48th House District in California re-elected him for three decades running. He was dubbed "Putin's favorite congressman" after it was revealed that he used information he received directly from the Russian government to promote one of the Russian president's top priorities: removing the name of the murdered Russian lawyer Sergei Magnitsky from a global anti-corruption law. FBI agents also once warned him that he was so favored by the Kremlin that he was considered a target for recruitment by Russian intelligence operatives.