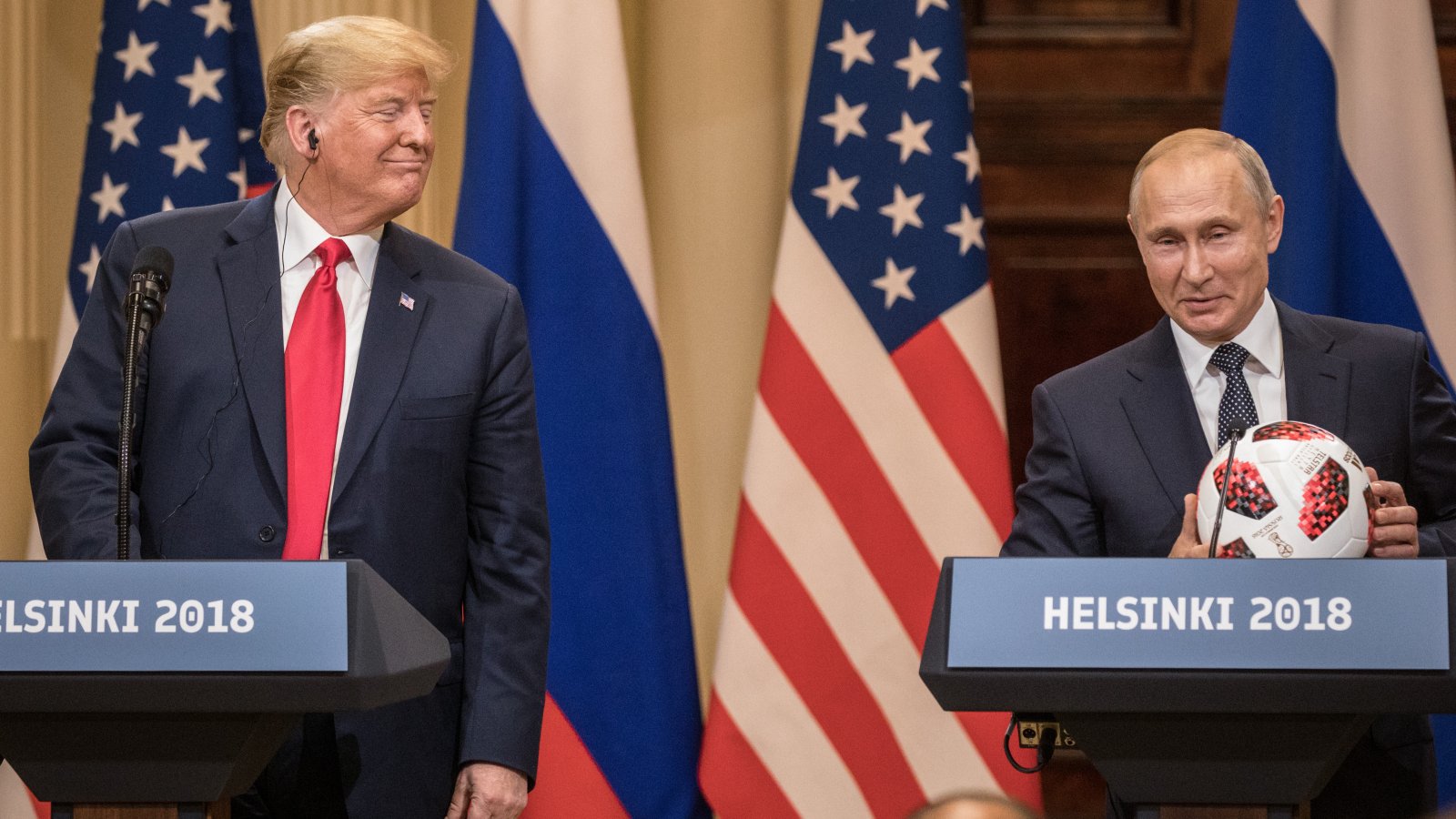 House Foreign Affairs Committee Democrats want the State Department to hand over any relevant material that may give lawmakers an idea of what President Trump and Vladimir Putin discussed during their summit in Helsinki, Finland last summer, but committee Republicans have voted down the request. 
Lawmakers and Americans still don't know the substance of what was discussed during Trump's meeting with Putin, but there is no momentum from the Republican majority on Capitol Hill to compel those details from the administration. A previous Democratic motion to subpoena the interpreter in the room was blocked by Republicans as well.

Intelligence officials may know what was discussed, but until more details emerge, 51% of voters believe Putin has something on Trump and even Republican lawmakers are saying Trump is an active participant in Russia's disinformation campaign. His own director of national intelligence, Dan Coats, said he wishes Trump took a different tack in Helsinki.
Retired Admiral Mike Rogers, former Director of the National Security Agency, said Tuesday he too wishes Trump had confronted Putin when he had the chance. 
Speaking at George Mason University, Rogers went on to say that Trump "opted to go in a different direction and that certainly is his right as the President," adding, "but I wish we had taken advantage of that opportunity." 

The former NSA chief said a public push back "could have sent a very powerful message."

In the discussion on Tuesday evening, Rogers also recounted his conversations with Trump about Russia's continued attempts to disrupt the US electoral system through cyber means in 2016 and beyond. 

"He would often say to me, 'Mike you know I'm in a different place on this,' I said, 'Mr. President I understand that, but you pay me, I am paid by the citizens of the nation to tell you what we think. Sir, this isn't about politics, it's not about parties, this is about a foreign state that is attempting to subvert the very tenets of our structure, that is trying to undermine us. That should concern us all as citizens, that should concern us as leaders and if we don't do something they are not going to stop.' "

(...)

Rogers also sought to correct previous media reports that Trump had told him to publicly state that there was no collusion between Russia and the Trump campaign in the 2016 election. 

"I have never had a discussion on collusion," with Trump or members of his senior staff, Rogers said. "I have never been directed to do anything, coerced, anytime I had a discussion, I felt I was able to say here is my view on that, I am very comfortable with it."
House Republicans block Democrats' request for Trump-Putin meeting details (Axios)
Ex-NSA chief wishes Trump had pressed Putin on Russian election attacks (CNN)