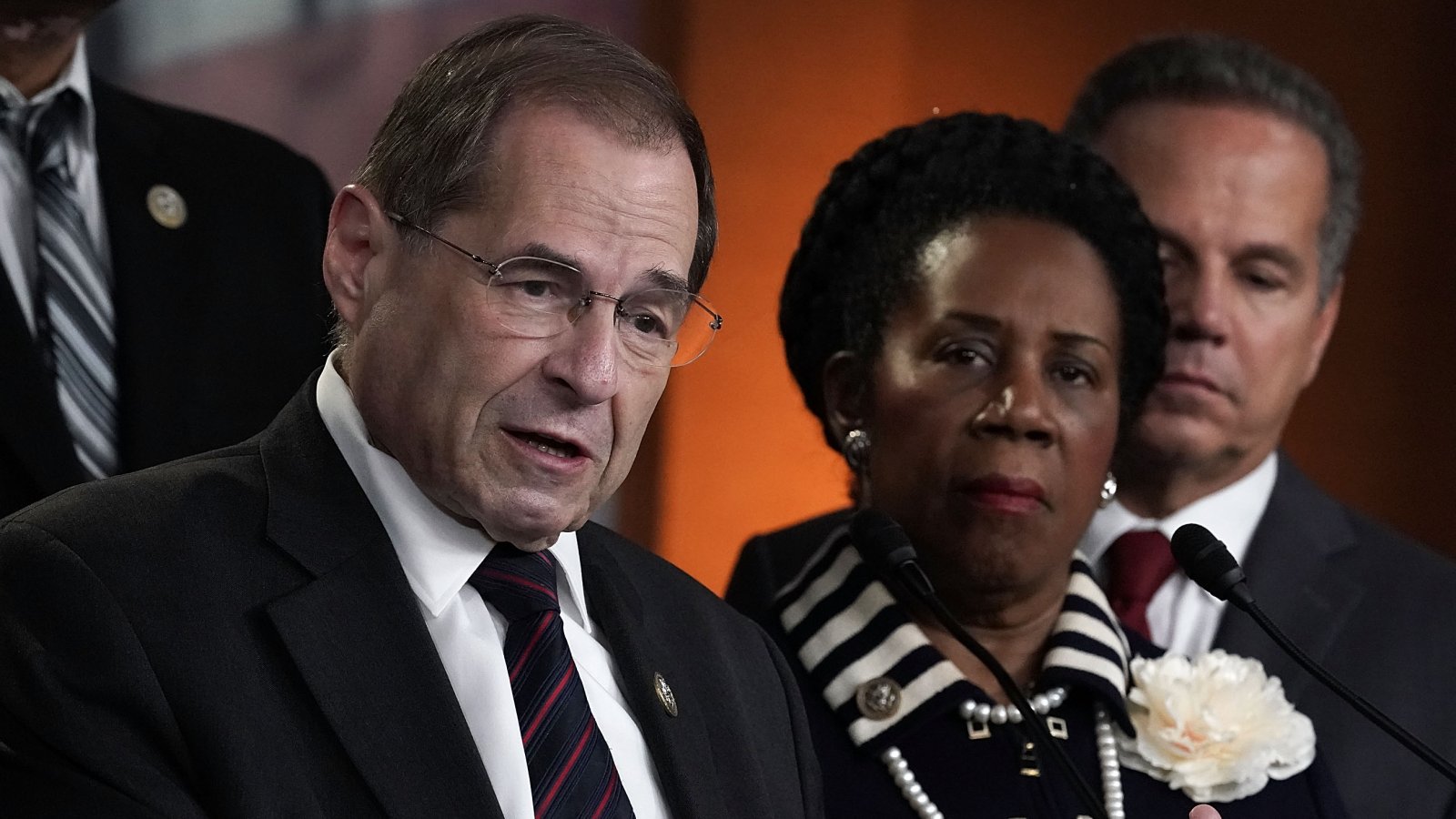 House Judiciary Committee Ranking Member Jerrold Nadler (D-NY), Representative Sheila Jackson Lee (D-TX), and Representative Steve Cohen (D-TN) have sent a letter to their GOP colleagues asking for help convening a hearing on legislation that would protect Special Counsel Robert Mueller should President Trump aim to fire him.
The Democrats are eyeing a little-used House rule that permits members of a committee to convene a hearing without the blessing of the chairman — in this case, Rep. Bob Goodlatte (R-Va.) — if a majority agree. All 17 of the committee's Democrats have signed onto the effort but need three GOP members in order to prevail. But the committee is packed with many of Trump's staunchest supporters and the sharpest critics of the Justice Department's handling of the Mueller probe, making it unlikely that any will join the effort. So far, according to a committee aide, none of the 22 Republicans on the panel had responded to the Democrats' letter.

Democrats indicated in their letter that, per a committee tally, Trump had tweeted about the Mueller probe or its related subjects more than 500 times since it began. And his attacks on the legitimacy of the probe have escalated in recent months, as the probe has inched further into his inner circle.

Democrats are promoting legislation that has earned a modicum of bipartisan support: a bill that would prevent Trump from unilaterally firing Mueller or interfering in his work. An identical bill passed the Senate Judiciary Committee earlier this year, but Senate Majority Leader Mitch McConnell has indicated that he doesn't intend to bring it to the floor — and the measure has gained no traction in the Republican-led House.

Republicans, though, including some who have backed Mueller, have indicated that there's little urgency to pass the measure because they don't believe Trump will fire him or seek to hobble the probe.
This attempt may not succeed, but it does give an indication of where Congress may head should Democrats win back the majority of the House in November. 
Nadler has asked for hearings on Trump's use of pardon power to help political allies, hearings on his verbal attacks on the FBI and Justice Department, and for briefings from the Justice Department on Trump's former personal lawyer Michael Cohen's recent guilty plea.
Dems seek hearing on law protecting Mueller (Politico)