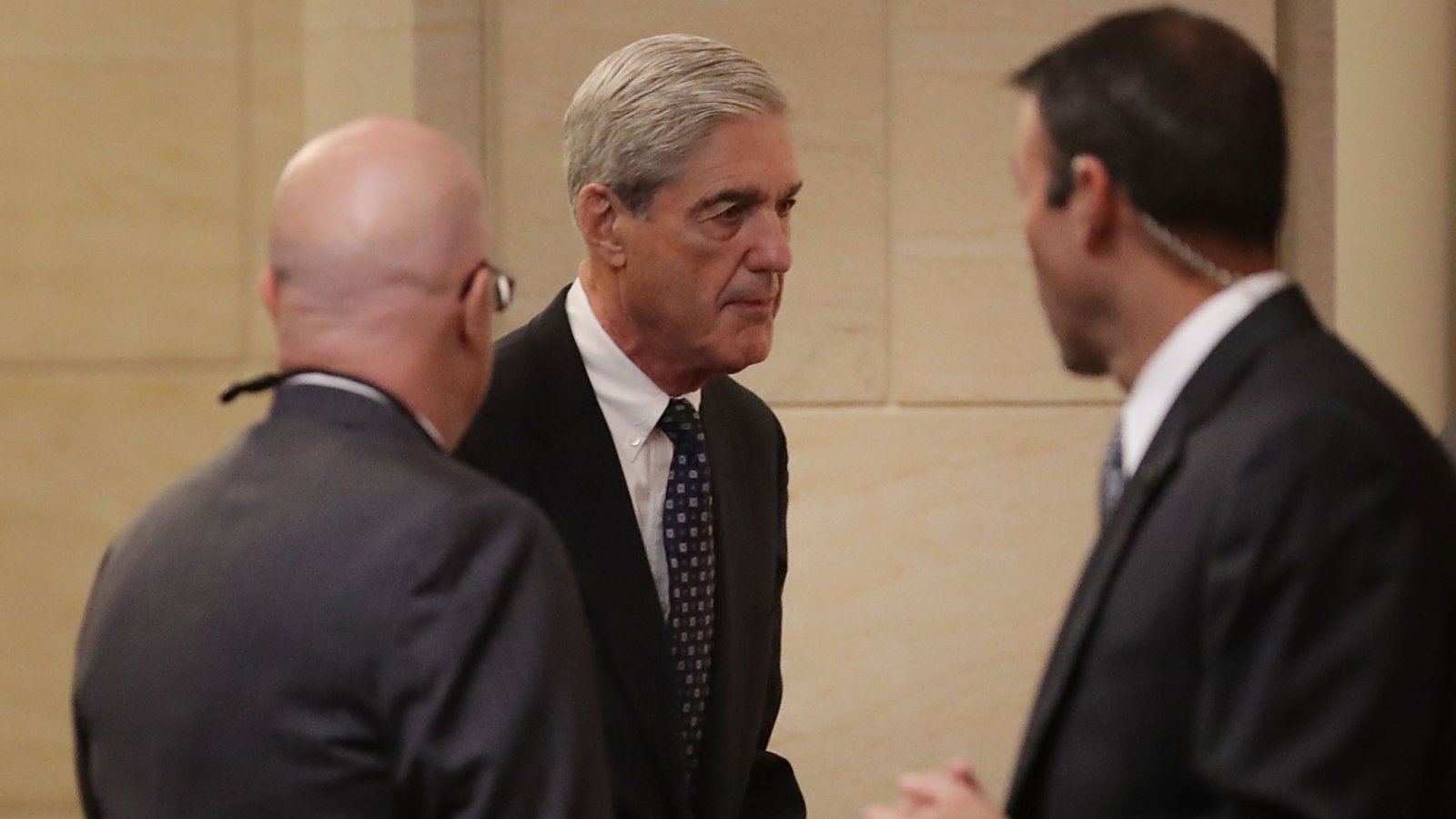 The Daily Beast's Betsy Woodruff reports Special Counsel Robert Mueller has added at least six new prosecutors to his team investigating Russian election interference and possible Trump campaign collusion. 
When Mueller first started his investigation into potential coordination between the Trump campaign and the Kremlin, he brought on just over a dozen seasoned prosecutors—some from inside the Justice Department and others from private practice—to work on his team.

In the past six months, the number of prosecutors working on cases he has brought has expanded significantly, with new additions casting light on the special counsel's potential priorities and focuses. Court filings show that at least half a dozen new names are participating in Mueller's work, all current Justice Department prosecutors ... 

(...)

Sol Wisenberg, who worked on Ken Starr's independent counsel investigation of the Clinton White House, told The Daily Beast that the expansion of Mueller's probe was to be expected. 

"They wouldn't bring them on if they didn't need them," he added. "They're not bringing them on for grins. There's work there that needs to be done or they would not be bringing them in."
Last week, Bloomberg Politics revealed Mueller was dipping into the DOJ for additional resources. Today, Woodruff has more on some of Mueller's most recent recruits and their specialties. 
Ryan Kao Dickey ... worked on the prosecution of Romanian hacker Marcel Lazar Lehel, known as Guccifer. Lehel hacked Sidney Blumenthal, a longtime confidante and ally of Hillary Clinton, and released emails showing she had used a private email address as secretary of state. His victims also included former secretary of state Colin Powell, Daily Beast founder Tina Brown, and actor Jeffrey Tambor. After Guccifer's incarceration—a judge sentenced him to 52 months in prison—another hacker took up his mantle, going by the moniker Guccifer 2.0 and targeting the Democratic National Committee in the lead-up to the 2016 presidential election.

(...)

Dickey is working on the prosecution of the Internet Research Agency, a Russian troll farm that sowed division in the American electorate during the 2016 campaign.

Heather Alpino graduated from Harvard Law School just four years ago ... Since then, she has taken a position in the Counterintelligence and Export Control Section of the Justice Department's National Security Division. In her time there, she has worked on cases with geopolitical ramifications, including the prosecution of a British national who conspired with an American to ship lab equipment to Syria, in violation of U.S. law ... 

Alpino also worked on the prosecution of two Iranian nationals for a computer hacking scheme ... 

(...)

Alpino is also working on Mueller's prosecution of the IRA.

Jonathan Kravis ... is working on the IRA case, along with Alpino and Dickey. [He] has extensive experience prosecuting public corruption cases. 

Uzo Asonye [is] an assistant U.S. attorney in the Eastern District of Virginia. Defense attorneys who work in the district told The Daily Beast that Asonye is liked and well-respected, viewed as an honest broker and an expert on the ins and outs of the Alexandria courthouse where [Paul] Manafort is facing charges.

"He's hard-charging but he's smart," said one defense attorney, who spoke anonymously to keep his comments from coloring his relationship with Asonye. "He works really hard." The attorney added that Asonye, who started working with Mueller in May, is best known for his work on fraud and financial crimes. He is the deputy chief of his office's Financial Crimes and Public Corruption Unit ... 

(...)

Asonye has taken heat from the right for giving $900 to Hillary Clinton's unsuccessful presidential campaign in 2009.

Kathryn Rakoczy's role on Mueller's investigation—made public in a June 22 court filing—has raised some questions in Washington legal circles. An assistant U.S. attorney in the district of D.C., Rakoczy is best known for her work on violent crime cases. She focused on misdemeanors until about eight years ago, and then shifted to primarily prosecuting D.C. street crime. A Washington criminal defense attorney familiar with her work, who spoke anonymously to prevent tension between himself and Rakoczy, said her work for Mueller has generated some head-scratching, since Mueller isn't investigating any violent street crimes.

The Washington Post reported in June that Mueller may have added the career Justice Department prosecutors to the IRA prosecution team so they can take it over once the special counsel probe winds down.

Deborah Curtis ... comes from the DOJ's National Security Division, where she is deputy chief of the Counterespionage Section. From that perch, she has had a role in some of the DOJ's most electric prosecutions, including going after a Chinese company accused of sanctions-busting on behalf of North Korea and prosecuting Stewart David Nozette, a prominent American scientist who pleaded guilty to spying for the Israeli government. She also worked on the prosecution of Chelsea Manning, according to notes on grand jury proceedings that one witness took and then posted online.

... Curtis worked on the prosecution of former State Department contractor Stephen Jin-Woo Kim. [Jared Kushner's attorney Abbe] Lowell represented Kim when he was prosecuted for—and ultimately pleaded guilty to—disclosing classified material to a Fox News reporter. 

There's a bit of an irony here: While Mueller's critics have accused the probe of leaking, it's brought [on a] seasoned leak prosecutor.
Read more: Inside Mueller's New Army (Daily Beast)