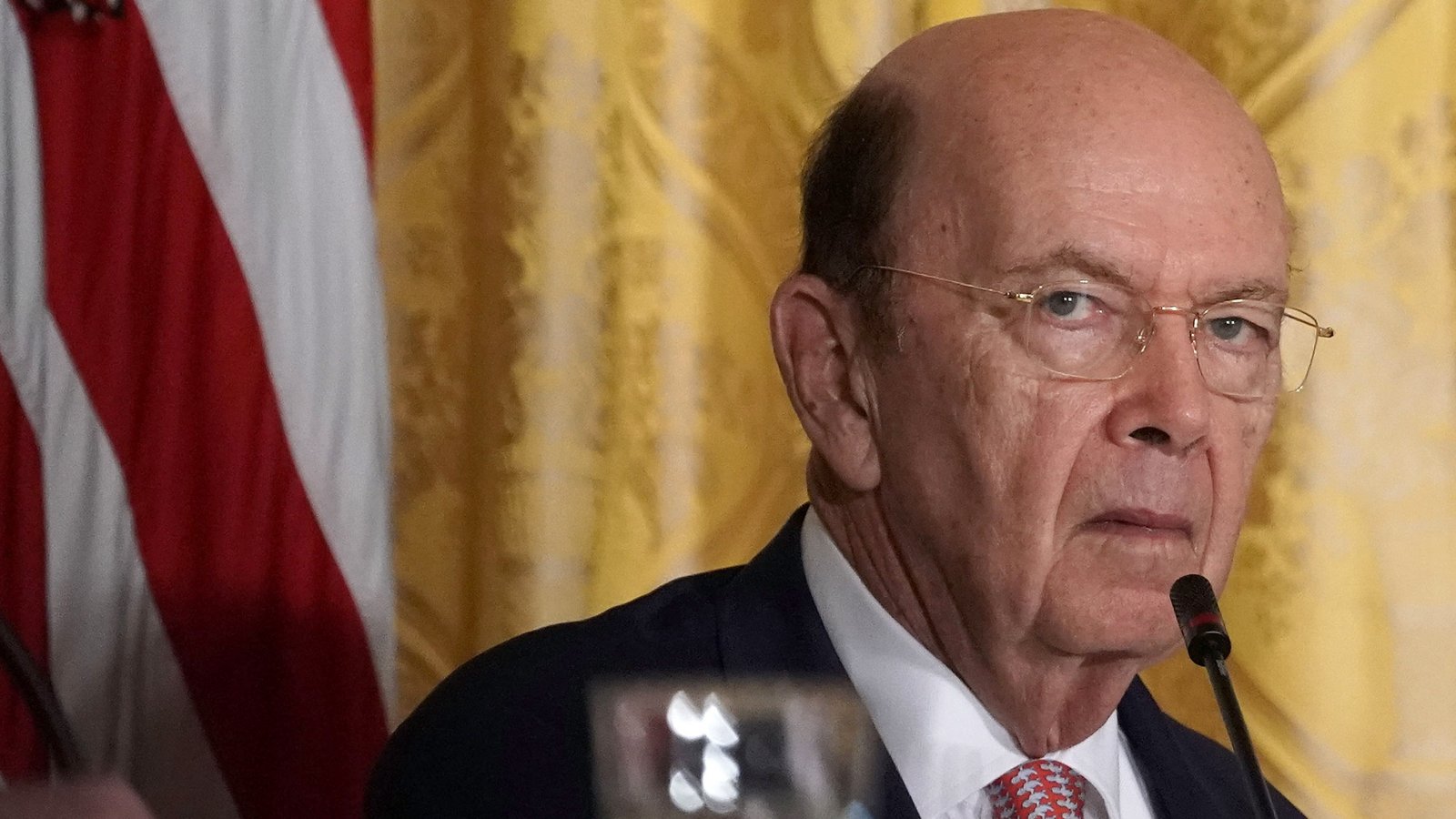 A Forbes investigation reveals Commerce Secretary Wilbur Ross maintains significant financial conflicts of interest while serving in the Trump administration, and in one case, shorted stock on a Putin-connected shipping company knowing a negative story was coming once his personal connection to it surfaced. 
For most of last year, Ross served as secretary of commerce while maintaining stakes in companies co-owned by the Chinese government, a shipping firm tied to Vladimir Putin's inner circle, a Cypriot bank reportedly caught up in the Robert Mueller investigation and a huge player in an industry Ross is now investigating. It's hard to imagine a more radioactive portfolio for a cabinet member.

To this day, Ross' family apparently continues to have an interest in these toxic holdings. Rather than dump them all, the commerce secretary sold some of his interests to Goldman Sachs—and, according to Ross himself, put others in a trust for his family members. He continued to deal with China, Russia and others while evidently knowing that his family's interests were tied to those countries.

In addition, five days before reports surfaced last fall that Ross was connected to cronies of Vladimir Putin through a shipping firm called Navigator Holdings, the secretary of commerce, who likely knew about the reporting, shorted stock in the Kremlin-linked company, positioning himself to make money on the investment when share prices dropped.

Absurdly, maintaining all those conflicts of interest appears to be entirely legal—a reflection of ethics laws woefully unprepared for governing tycoons like Donald Trump and Wilbur Ross.

Ross appears to have broken one law, however: submitting a sworn statement to federal officials in November saying he divested of everything he had promised he would—even though he still held more than $10 million worth of stock in financial firm Invesco, his former employer. He also continued to hold a short position in a bank called Sun Bancorp, a company he had promised to divest. The next month, Ross got rid of interests in both.
Forbes reports Ross continues to dodge questions about his current assets and holdings and notes this would not be the first time Ross has proven dishonest. 
Wilbur Ross is not known for telling the truth. On a Sunday afternoon last fall, just back from a trip to Asia, Ross called Forbes to lie about his personal fortune. Forbes had listed the commerce secretary on its billionaires rankings for years, but his financial disclosure report revealed less than $700 million in assets. When pressed about the discrepancy, Ross calmly cited more than $2 billion in undisclosed assets, saying he had shifted a chunk of his fortune to a trust for his family.

Those billions apparently did not exist, but when six senators demanded an investigation, Ross insisted his statements contained a kernel of truth. "At the time of my conversation with the reporter, I was in the process of creating a trust as a mechanism to divest my assets in order to comply with my ethics agreement." But Ross' ethics agreement required him to divest, either by selling his assets or giving them away. Simply parking them in a trust was not enough.

(...)

So according to Ross, he complied with his ethics agreement in part by handing assets over to his own family members, which technically counts as a divestiture, but left the Ross family with a handful of interests alongside the same motley actors that Secretary Ross is supposed to be getting tough with.
Forbes explains how and why Ross came to be business partners with the Chinese government and how news of his still-active connection to Russia emerged. 
Two months later, a collection of international journalists were picking apart the Paradise Papers—a trove of documents showing relationships between some of the wealthiest people in the world and offshore entities they controlled. One of the most stunning findings of their investigation: The U.S. secretary of commerce still held a stake in a shipping firm named Navigator Holdings, which linked Ross to some of Vladimir Putin's closest allies.

But according to Ross' filings, he had already divested of funds that held Navigator stock a few days earlier, on October 25. Six days later, he opened a short position against the company. That meant that if shares of Navigator plummeted on the Paradise Papers news, Ross could presumably cash out with a gain. Navigator stock did not plummet immediately after the news hit, but it did trickle down 4% over the ensuing 11 days before Ross exited his short position, seemingly with a profit.

His family still appears to have an interest in Navigator, along with the Bank of Cyprus, another Russia-tied company. In 2014, after a successful bet on the beaten-down Bank of Ireland, where Ross was a board member, he turned his sights to the Cypriot institution, which had purchased Russia's ninth-largest bank for nearly $600 million in 2008. Ross joined the board of directors as vice chairman, a role he shared with Vladimir Strzhalkovskiy, who reportedly served alongside Vladimir Putin in the KGB and later became the Russian president's deputy minister of economic development ... 

(...)

The largest shareholder at the bank is a company connected to Russian billionaire Viktor Vekselberg, whom Ross once hosted in his office around 2014, according to a former colleague of the commerce secretary. When Vekselberg came to the New York area earlier this year, he got a different kind of welcome: Agents working with Robert Mueller, who is investigating Russian attempts to interfere in the 2016 presidential election, reportedly stopped him at the airport for questioning. It turns out, a company that once described itself as the U.S. affiliate of Vekselberg's firm apparently pumped more than half a million dollars into an entity controlled by Trump lawyer Michael Cohen shortly after the president took office.

Most of the former WL Ross employees who spoke with Forbes do not think the secretary of commerce had anything to do with the Cohen payments or Russian interference. But given all the attention around Trump and Russia, why would Ross have anything to do with the bank? Says one person who worked alongside the secretary of commerce for years: "It just smells very bad."
Full story: Lies, China And Putin: Solving The Mystery Of Wilbur Ross' Missing Fortune (Forbes)