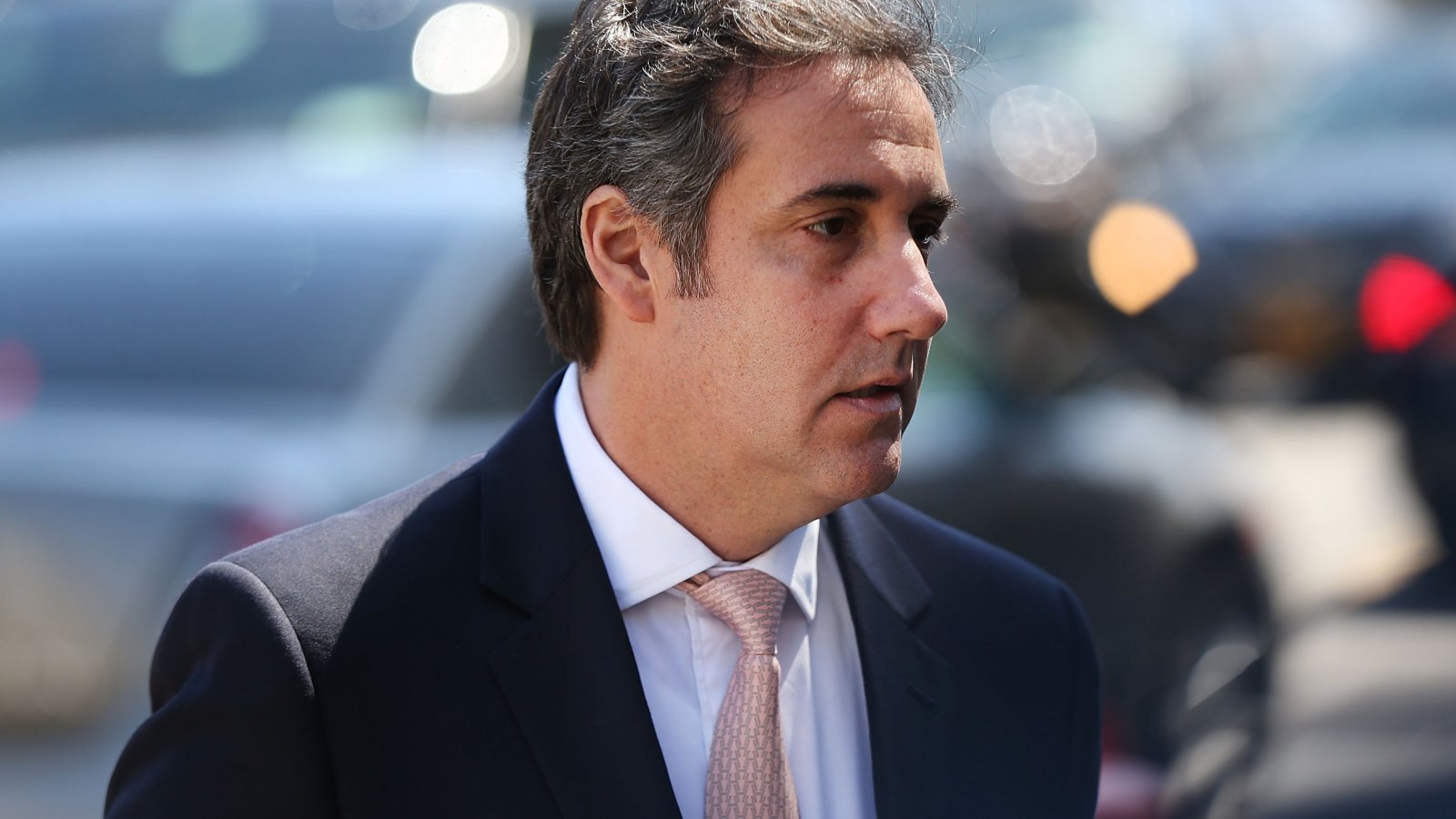 UPDATE 2: Vanity Fair has a different take.
People close to Cohen have described the shake-up as an anticipated strategic decision. "Steve's firm was perfect for this document review and not a lot firms have the wherewithal for that. They wanted to get through the document review because they were very equipped to handle it," one adviser and long-time friend of Cohen told me on Wednesday. "But as far as a criminal case going forward in the Southern District, he's going to want a New York attorney who came from the Southern District. If there is an indictment in the Southern District, there is no way Steve Ryan was going to handle it. This is something that's been in the works for a while, and who knows what's going to happen next, but Steve won't be the one handling it."

The switch reflects the changing nature of Cohen's case moving forward, the friend suggested. With privilege designations coming to a close, Cohen has been in talks with lawyers who have close ties to the Manhattan U.S. attorneys office. He is close to hiring one of them, according to three people familiar with the situation.

The breakup was also spurred by a disagreement over payment, and how much the Trump Organization was expected to foot on Cohen's behalf, according to two sources with knowledge of the dispute. 
Read More: "I FEEL LIKE DON QUIXOTE": MICHAEL COHEN'S LEGAL SHAKEUP FORETELLS A POSSIBLE BATTLE WITH TRUMP (Vanity Fair)
---
UPDATE: The Wall Street Journal: 
Mr. Cohen doesn't yet have a replacement law firm but is searching for a federal criminal lawyer in New York, people familiar with the matter said. Mr. Cohen wants to hire a lawyer with close ties to the Manhattan U.S. attorney's office, the people said.

Mr. Cohen hasn't yet decided whether he will cooperate with prosecutors in the case, according to one of those people. He hasn't been charged with any crime. 
Trump Lawyer Michael Cohen's Attorneys Expected to Quit His Case (WSJ)
---
ABC News reports Michael Cohen's lawyers are leaving his case, indicating to sources the president's personal lawyer is preparing to cooperate.
To date, Cohen has been represented by Stephen Ryan and Todd Harrison of the Washington and New York firm, McDermott, Will & Emery LLP.

No replacement counsel has been identified as of this time.

Cohen, now with no legal representation, is likely to cooperate with federal prosecutors in New York, sources said. This development, which is believed to be imminent, will likely hit the White House, family members, staffers and counsels hard.
Judge Kimba Wood gave Cohen's team until the end of this week to review 3.7 million documents for possible attorney-client privilege. Court-appointed "special master" Barbara Jones has found only a small portion of the materials she's reviewed so far warrant privilege.
Jones reported last week that of the first 300,000 items reviewed, she had determined that just 162 of them were covered by attorney-client privilege. She rejected three items that Cohen, Trump or the Trump organization had designated as privileged.

Judge Wood has given Cohen's attorneys until Friday to complete the review of the remaining documents. Any remaining items to be reviewed would be turned over to a team of federal prosecutors unconnected to the case to complete the examination of the documents.
Former Trump lawyer Michael Cohen likely to cooperate as his attorneys leave case, sources say (ABC News)