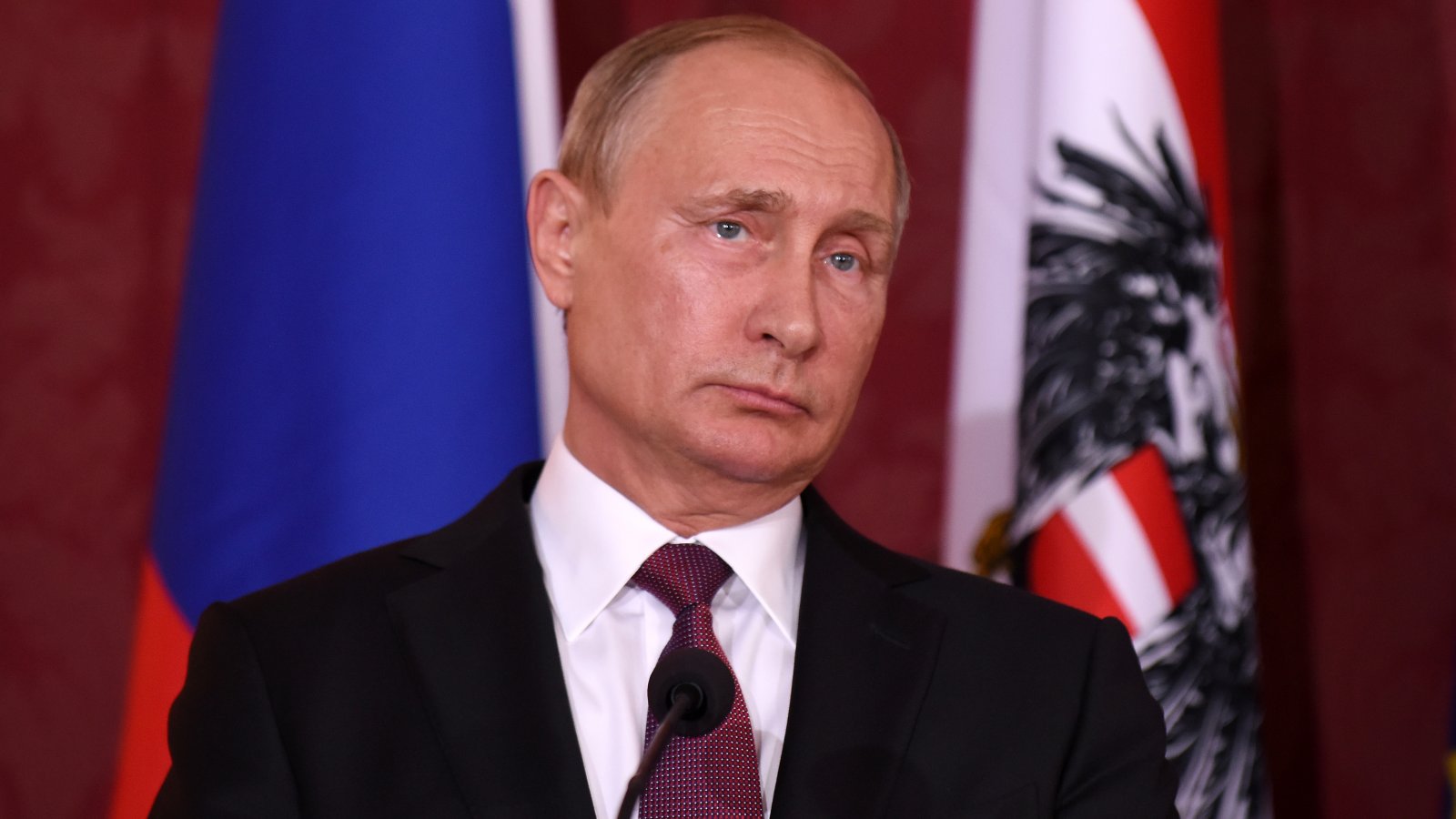 Russian President Vladimir Putin told Austrian television channel ORF Monday night that he and President Trump "regularly talk over the phone." 
CNN: 
Putin said that in a recent phone call, "Donald said he was worried about the possibility of a new arms race."

"I fully agree with him -- however, to prevent a possible arms [race], we should think about it, we should do something about it, give corresponding instructions to our Foreign Ministry and the US State Department," Putin added.

When asked by journalist Armin Wolf why there had been no US-Russia bilateral summit since Trump became president, Putin said he had met Trump more than once at international events but signaled that there were no immediate plans for a formal meeting.

"I think that the possibility of these meetings depends to a large extent on the internal political situation in the United States," Putin said. "The congressional election campaign is getting under way and then there will be the next presidential election, and the President of the United States is coming under attack over various matters. I think this is the main reason."

(...)

Trump and Putin have spoken by phone eight times, according to readouts distributed by the White House. They have met in person twice -- once at a formal bilateral meeting in Germany and once on the sidelines of a leaders' summit in Vietnam.

The pace of Trump-Putin calls is roughly equivalent to the number of phone calls Obama held with Putin in his final two years in office. They spoke nine times in 2015 and 2016.
Putin spoke with ORF because he is visiting Austria today, and even though the Russian president claims he is not trying to divide Europe, experts see a man on a mission to cultivate far-right allies. 
The official reason for the trip, Putin's first foreign visit since he won a landslide re-election in March, is for talks with Austrian Chancellor Sebastian Kurz and President Alexander Van der Bellen. Trade and economic cooperation are at the top of the agenda: Putin is slated to attend a meeting with Russian and Austrian business representatives to discuss investment opportunities and economic cooperation. 

But the Kremlin leader is looking for an opening to a Europe that is witnessing a rise of right-wing, populist governments, with a clear aim of easing sanctions and ending Russia's political isolation.
CNN: 
Late last year, a new coalition government took power in Vienna that includes the far-right Freedom Party as a junior partner.

Heinz-Christian Strache, Austria's vice chancellor and leader of the Freedom Party, is an opponent of sanctions, which were imposed by the European Union and the US over Russia's annexation of the Black Sea peninsula of Crimea in 2014. 

In a recent interview with the newspaper Oesterreich, Strache made his position clear.

"It is high time to put an end to these exasperating sanctions and normalize political and economic relations with Russia," he said. 

The Austrian government has also done another major favor for Putin. It opted not to join over 20 other countries in expelling Russian diplomats over the March 4 nerve agent attack against Russian former spy Sergei Skripal and his daughter, Yulia Skripal, in Salisbury, England. 

That's raised questions in Austria about the real agenda for Putin's visit.
Putin says he speaks regularly to Trump, isn't trying to divide Europe (CNN)
Putin says he and Trump speak 'regularly.' Here's how often that is. (CNN)
Putin says he wants to build bridges with Europe. Others see a wedge (CNN)