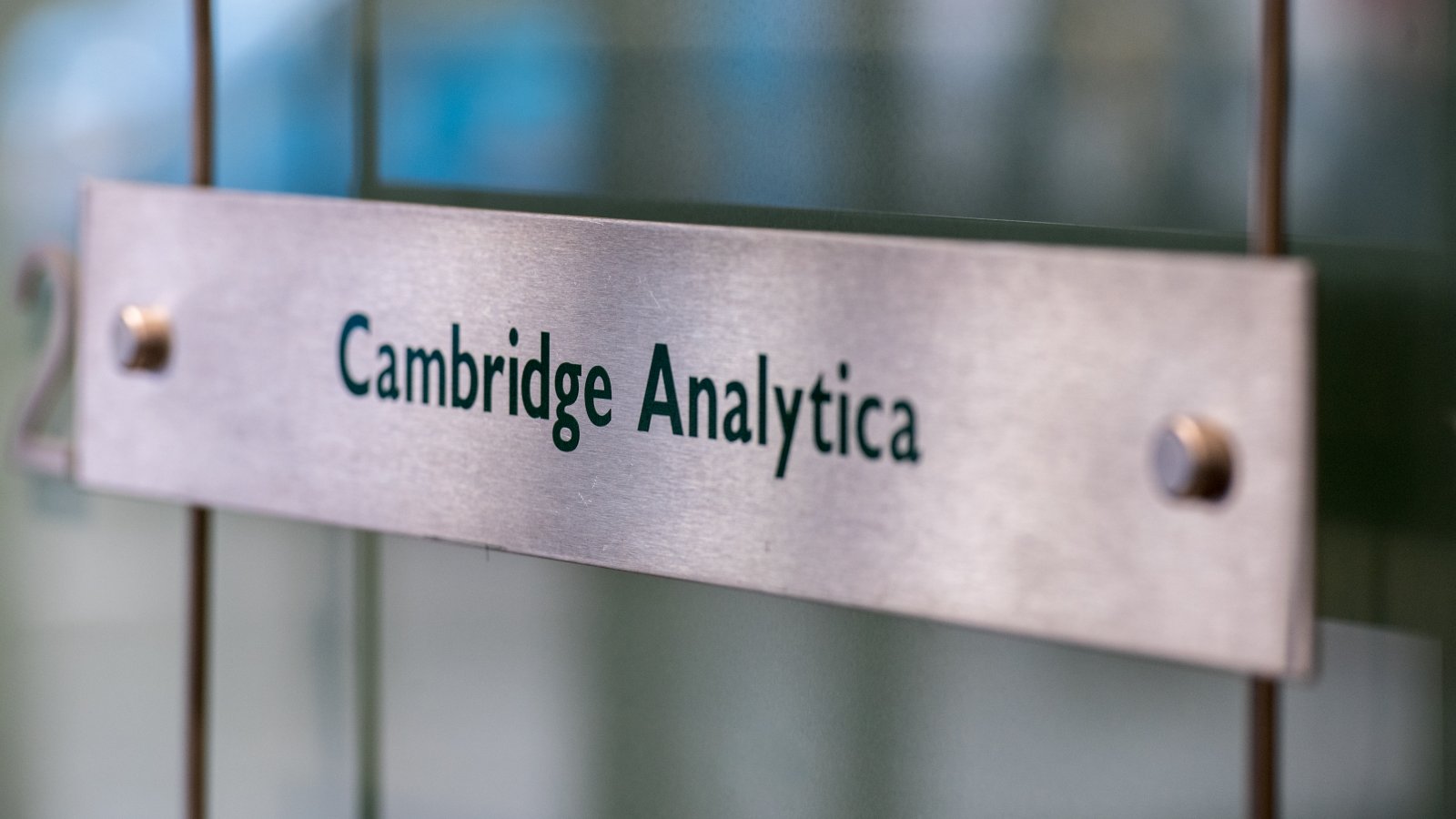 The New York Times reports the Department of Justice and the FBI have launched an investigation into Cambridge Analytica, the Trump campaign's recently shuttered data analytics firm caught using harvested Facebook data without millions of user's knowledge or permission. 
Prosecutors have questioned potential witnesses in recent weeks, telling them that there is an open investigation into Cambridge Analytica — which worked on President Trump's election and other Republican campaigns in 2016 — and "associated U.S. persons." But the prosecutors provided few other details, and the inquiry appears to be in its early stages, with investigators seeking an overview of the company and its business practices.

(...)

The company, whose principal owner is the wealthy Republican donor Robert Mercer, offered tools that it claimed could identify the personalities of American voters and influence their behavior. Its so-called psychographic modeling techniques, which were built in part with the data harvested from Facebook, underpinned Cambridge's work for the Trump campaign in 2016.

(...)

The federal investigation in the United States appears to focus on the company's financial dealings — investigators have reached out to the company's banks, for instance — and how it acquired and used personal data pulled from Facebook and other sources ...
Investigators reportedly also have contacted Facebook. 
In a sign of the inquiry's scope, one of the prosecutors involved is the assistant chief of the Justice Department's securities and financial fraud division, Brian Kidd. The effort is being assisted by at least one agent who investigates cybercrime for the F.B.I. ... 

Mr. Kidd traveled to London earlier this month with another Justice Department prosecutor and an F.B.I. agent to interview Christopher Wylie, a former Cambridge Analytica employee who has emerged as one of the firm's fiercest critics.

"I can confirm that I've been contacted by the F.B.I. and the Department of Justice, and answered preliminary questions," Mr. Wylie said in a brief interview. "We plan to meet again to provide substantive answers to the investigators."
Wylie is scheduled to appear before the Senate Judiciary Committee Wednesday for an open hearing entitled, "Cambridge Analytica and the Future of Data Privacy."
The Times says it is not clear whether the new DOJ and FBI investigation is related to Special Counsel Robert Mueller's probe. 
Prosecutors from Mr. Mueller's team questioned at least two Cambridge executives last December in Washington, according to one company official.

The employee, who asked to remain anonymous to describe confidential internal matters, added that the inquiry appeared to be perfunctory. There have been no other concrete signs from Mr. Mueller's team that Cambridge is a focus of their efforts.

The Justice Department's investigation is running parallel to a separate investigation by the National Crime Agency of Britain. There, investigators are examining a range of allegations, including whether Cambridge Analytica employees sought to bribe foreign officials, destroyed evidence, hacked computers and violated Britain's Data Protection Act.

(...)

Cambridge Analytica grew out of the SCL Group, a well-established British company that specialized in psychological research for defense and intelligence agencies but also worked on election campaigns, chiefly in developing countries.

In 2014, SCL executives persuaded Mr. Mercer to bankroll a new United States-based firm, Cambridge Analytica, that would break into the growing political data market with a promising new product: psychological profiles of millions of American voters. The new company was overseen by Mr. Mercer's daughter, Rebekah, and then adviser, Stephen K. Bannon, both of whom went on to enjoy influential positions in Mr. Trump's circle before the president's break with Mr. Bannon earlier this year.

... The Times also reported in March that the company had sent personnel from Canada and Europe to work on various campaigns in the 2014 midterm elections and in 2016 campaigns, raising questions about Cambridge's compliance with federal election law, which limits the involvement of noncitizens in election campaigns.
Justice Department and F.B.I. Are Investigating Cambridge Analytica (NYT)