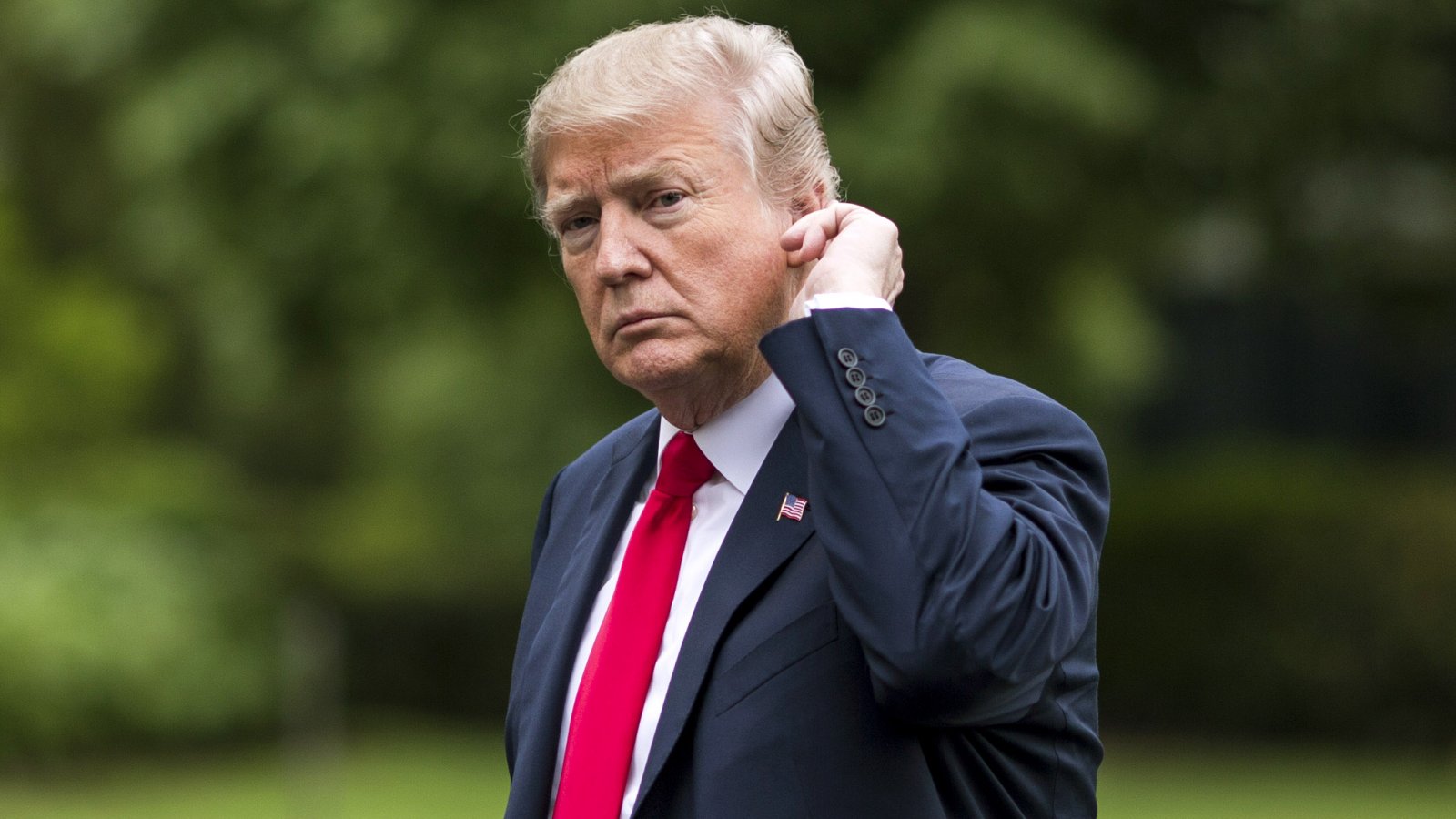 President Trump started his work week lashing out against the Russia investigation on Twitter again, referencing the incomplete and unsubstantiated Republican House Intelligence Committee report as evidence of no collusion, falsely claiming the investigators are Democrats, and attempting to frame obstruction of justice as nothing more than "fighting back."
NPR explains this all is part of a White House strategy to give the president an excuse in the eyes of his supporters not to cooperate with Special Counsel Robert Mueller and refuse to comply with a subpoena.
Trump and his attorneys appear to be hardening their attitude toward Mueller's office as discussion continues swirling about a potential presidential interview — whether Trump should agree, or risk a subpoena, or fight it, or invoke his Fifth Amendment right not to give evidence.

If Trump feels comfortable fighting, it will be in part because he and his supporters say Mueller's office is hopelessly biased — so not cooperating is the only logical choice.
Rudy Giuliani, Trump's newest lawyer, said over the weekend he could not guarantee the president would not take the Fifth Amendment.
The former New York City mayor also commented on the possibility of Trump getting subpoenaed by the special counsel to testify. "We don't have to" comply with a subpoena, he said.

"They don't have a case on collusion, they don't have obstruction ... I'm going to walk him into a prosecution for perjury, like Martha Stewart did?" Giuliani said. "He's the president of the United States. We can assert privilege other presidents [have]."
George Stephanopoulos pointed out it's only a perjury trap if the president doesn't tell the truth.
Watch:
White House Leans Into Mueller Attacks Betting On Favorable Landscape With Supporters (NPR)
Trump could take the 5th Amendment or not comply with subpoena to testify: Rudy Giuliani (ABC News)