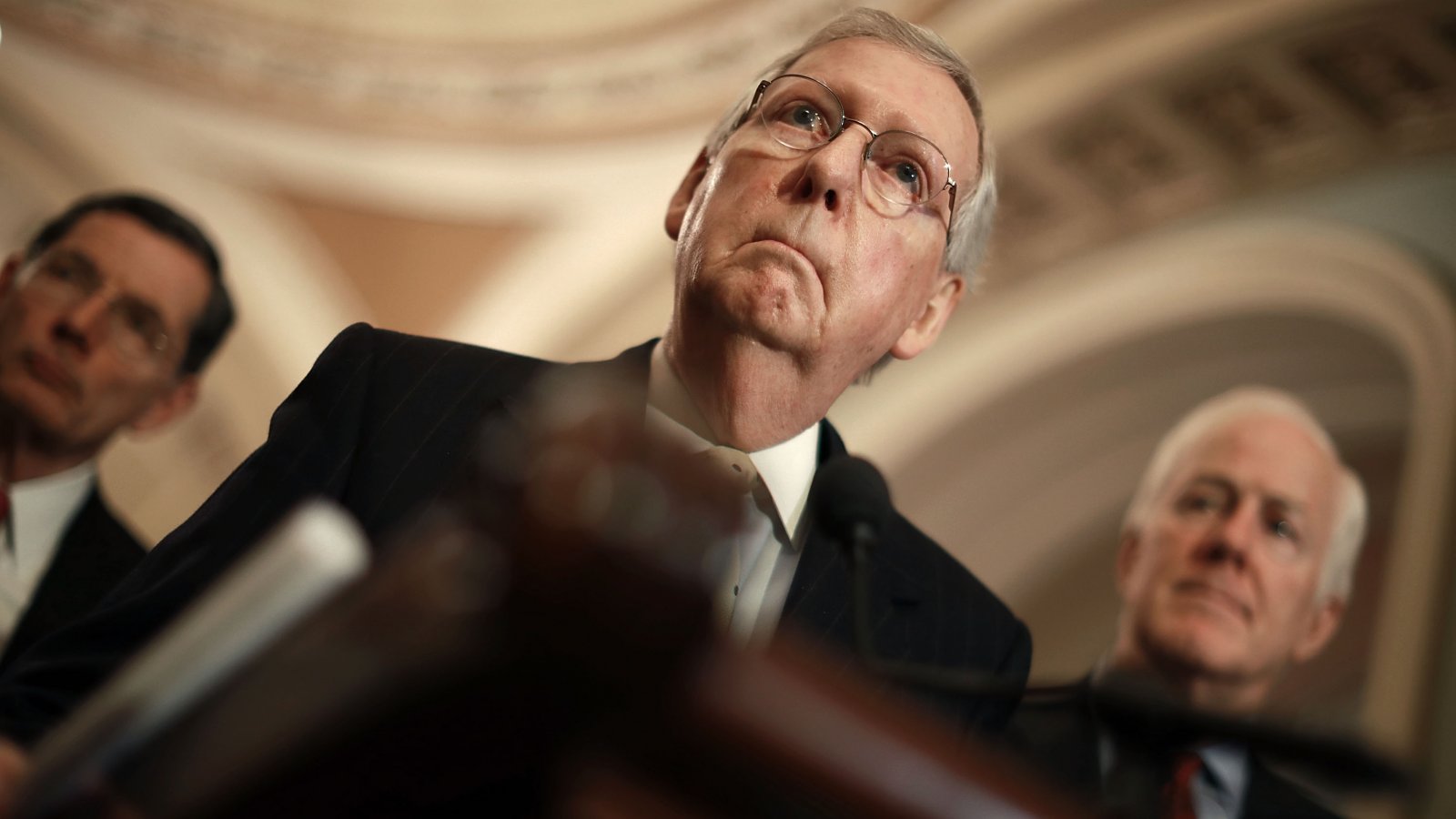 "I'm the one who decides what we take to the floor. That's my responsibility as majority leader. We'll not be having this on the floor of the Senate," the Kentucky Republican said in an interview on Fox News.
McConnell said the bill is unnecessary because President Donald Trump will not fire Mueller.

(...)

His comments came amid widespread opposition to the bill among members of his caucus, with several GOP senators saying the bill is unconstitutional. Others said it's simply not good politics to try and tell Trump what to do, likening the legislation to "poking the bear."

The bipartisan legislation was introduced last week as Trump publicly criticized Mueller, who is investigating potential ties between Russia and Trump's 2016 campaign as well as possible obstruction of justice by the president.
One of the co-sponsors of the Senate bill, Sen. Lindsey Graham, R-S.C., said Tuesday that McConnell's approach was "his decision to make."

"I don't believe Mr. Mueller is in jeopardy of being fired," Graham said. "I wanted to do some institutional protections for special counsels down in the future, but I respect Mitch and I'm going to vote in committee for the institutional protections and again, I don't think Mueller is going to be fired."
Democrats said Republicans opposed to the legislation were simply protecting Trump.

Connecticut Sen. Richard Blumenthal, a member of the Judiciary Committee, said the argument over constitutionality is a "red herring used by some of my colleagues as a pretext for opposing the bill, when they really have other reasons." He gave no specifics.

Virginia Sen. Mark Warner, the top Democrat on the Senate intelligence committee, said the special counsel bill is "so much more" than another policy debate.

"I think this will be one that history will judge us all," Warner said.
Senate Minority Leader Chuck Schumer, D-N.Y., said Tuesday it was "a mistake not to pass legislation to protect the investigation."

"We ought to head off a constitutional crisis at the pass, rather than waiting until it's too late," Schumer said in a statement. "I hope the Judiciary Committee moves forward with a bill, and that members of Senator McConnell's caucus push him to reconsider."