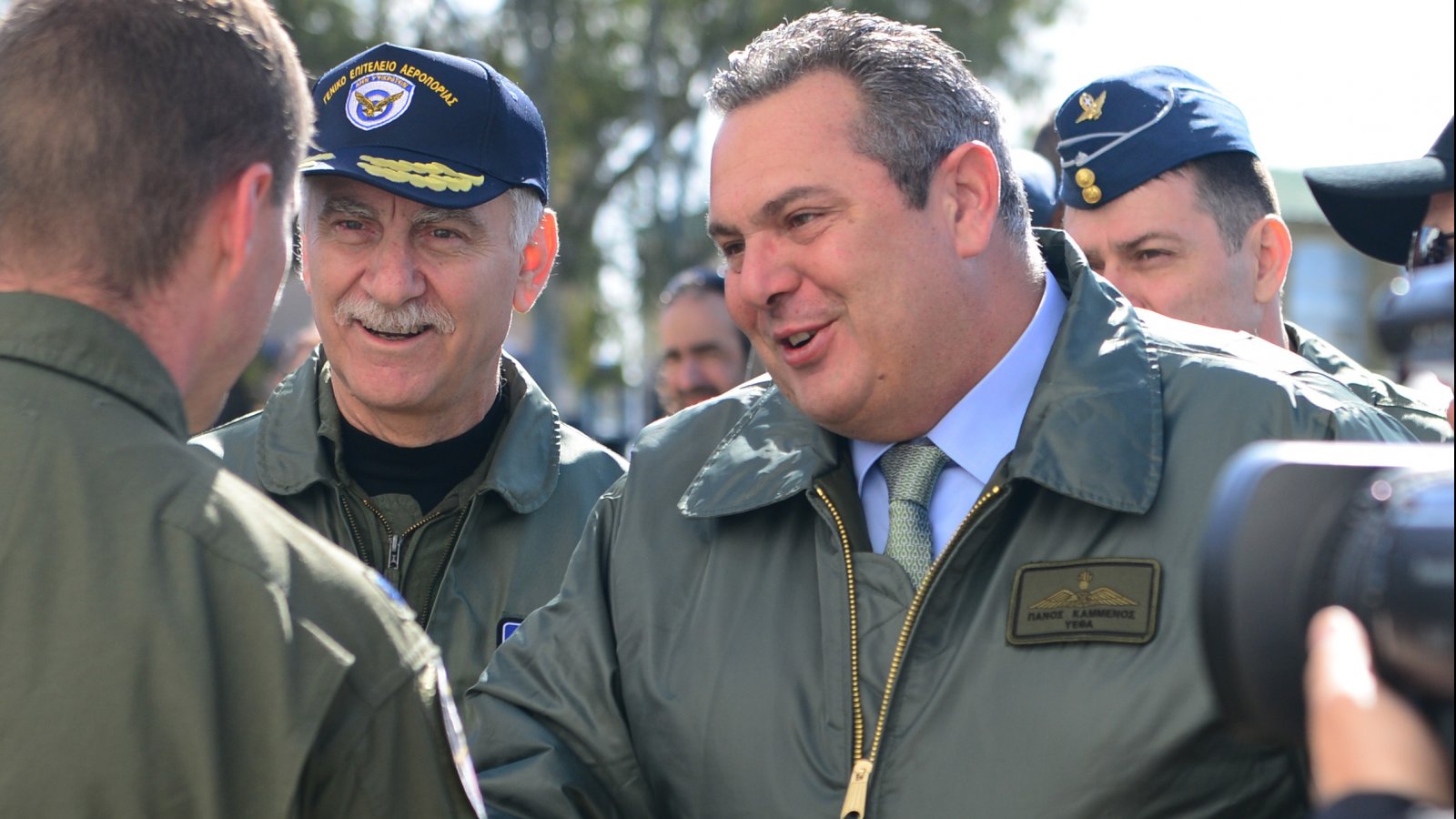 BuzzFeed News explains why European security officials are concerned about George Papadopoulos' meetings with Greek Defense Minister Panos Kammenos before and after the U.S. election 
"Like much of the Greek economic and security establishment, the Ministry of Defense is considered compromised by Russian intelligence," said one NATO military intelligence officer, who like the others in this story declined to be identified by name because of the sensitivity of his work. "Specifically, we have been officially warned against briefing Greek ministry representatives about sensitive intelligence operations involving the Russians" because of concerns about his apparent links to their intelligence services.

What Papadopoulos and the Greek defense minister discussed during their meetings is unknown.

(...)

Papadopoulos also was not the only Trump-connected figure who met Kammenos. Over the weekend of Trump's inauguration, Kammenos was photographed at social events talking with incoming chief of staff Reince Priebus and Trump political adviser Steve Bannon. That was in contrast to Kammenos's visit to Washington in 2015, when President Barack Obama's secretary of defense, Ash Carter, canceled an already scheduled meeting with him. Photographs showing Priebus and Bannon with Kammenos were distributed by the Greek Defense Ministry.

(...)

Bannon possibly knew who Kammenos was when he encountered him on Jan. 21. A month earlier, Papadopoulos had sent emails to Bannon and Michael Flynn, Trump's designated national security adviser, describing his contacts with Kammenos, according to a report in the Washington Post. Those emails were sent in the same month Kammenos and Papadopoulos dined together at a restaurant in Piraeus, a port city outside Athens.

According to the Post, Papadopoulos's email said Greece wanted "to sign a government-to-government agreement with the USA for all rights to all energy fields offshore, strategic foothold in the Mediterranean and Balkans." Bannon forwarded the email to Flynn and Flynn's deputy, K.T. McFarland. Later that month, the Post reported, Flynn emailed Papadopoulos, urging him to "stay in touch, and, at some point, we should get together."
While the Trump campaign repeatedly has tried to downplay Papadopoulos' role, evidence continues to emerge indicating the foreign policy advisor communicated freely with top officials. But even if he were a low level volunteer, his meetings with Kammenos would be problematic. 
"Trump has called him a 'coffee boy' or something like it but that doesn't matter," said a Central European counterintelligence official, speaking of Papadopoulos.

Then he explained why: "Either they knew officials were meeting with a [Ministry of Defense] in Athens that has a big black mark next to it due to Russian infiltration, or they didn't know what meetings were being taken."

(...)

Since he became defense minister in 2015, Kammenos has promoted closer military ties with Russia. He announced a program in June 2016 to begin production in Greece of Kalashnikov-style weapons under license from Russia. He has also repeatedly criticized European Union and US sanctions against Russia for its annexation of Crimea and intervention in Eastern Ukraine.

(...)

But what worries European counterintelligence officers more than Kammenos's public positions are the close ties between Kammenos's think tank, the Institute of Geopolitical Studies, and the Russian Institute for Strategic Studies, a Moscow think tank managed by Russia's foreign intelligence services.

(...)

"It's hard to find a straighter line between Kammenos and Russian intelligence than this arrangement," said a NATO military intelligence official.
Read more: How A Putin Ally Met Key Trump Officials And Worried European Intelligence (BuzzFeed News)