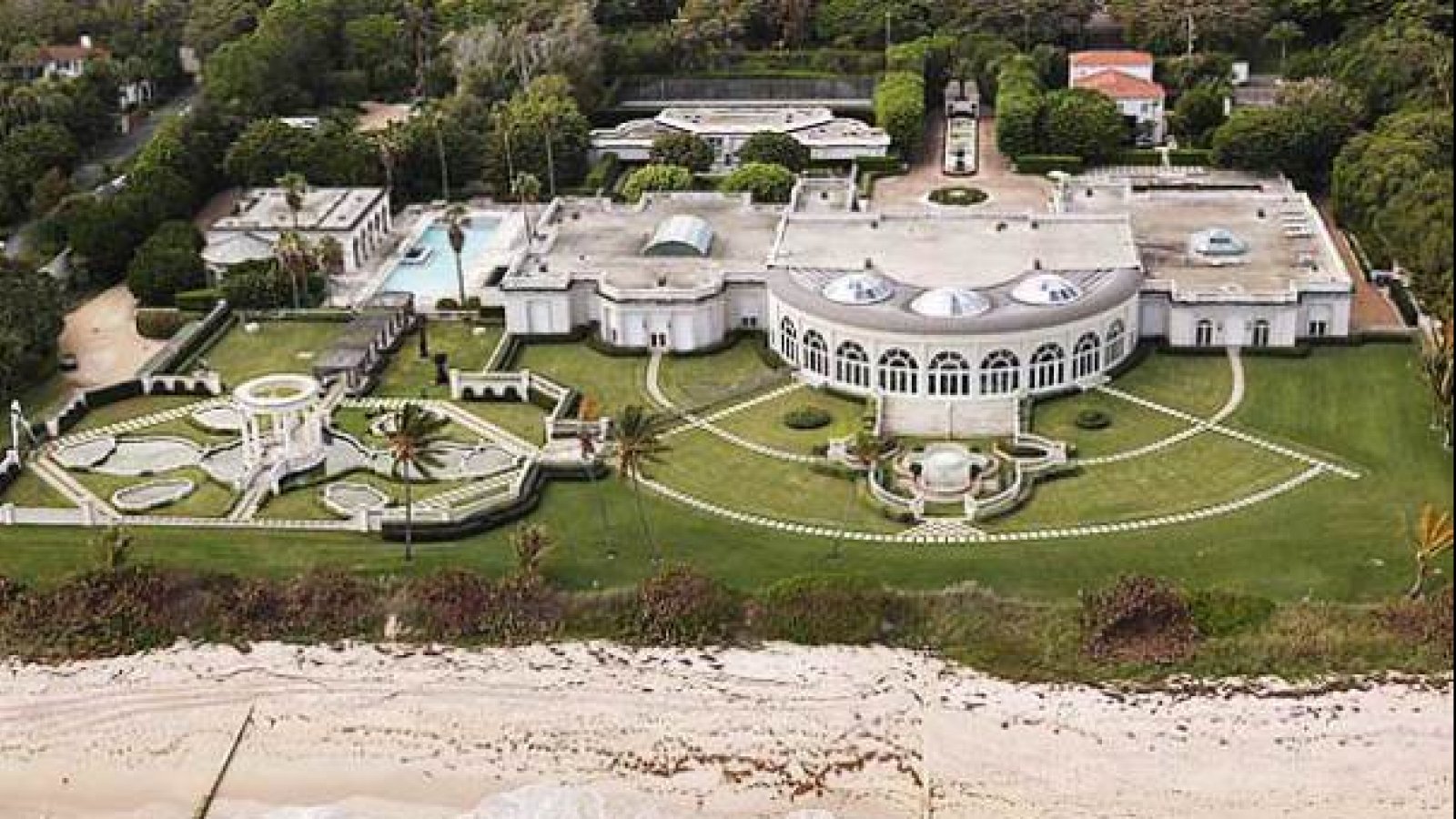 Senator Ron Wyden (D-OR), ranking member on the Senate Finance Committee, is asking the Treasury Department for documentation related to Donald Trump's 2008 sale of a uninhabitable Palm Beach mansion to Russian oligarch Dmitry Rybolovlev for substantially more than it was worth. 
CNN:
Wyden's letter outlined how Donald Trump bought a 6.3-acre property in Florida for $41.35 million in 2004 and then sold that property to a company owned by the businessman four years later. The sale price to Rybolovlev more than doubled Trump's initial investment, to $95 million. The property's appraisal in 2008 fell short of that sale price by $30 million, Wyden said.

"In the context of the President's then-precarious financial position, I believe that the Palm Beach property sale warrants further scrutiny," the Oregon Democrat wrote. "It is imperative that Congress follow the money and conduct a thorough investigation into any potential money laundering or other illicit financial dealings between the President, his associates, and Russia."

(...)

The Palm Beach estate, called Maison de L'Amitie, sat vacant for years until Rybolovlev resold the land in parcels. He sold one of the three parcels for $37 million and another for $34.34 million, the South Florida Business Journal reported in October, meaning he would need to sell the remaining parcel for about $24 million to surpass the purchase price.
President Trump claims he never has met Rybolovlev even though their travel plans seem to have coincided at least twice during the 2016 presidential campaign. 
Aside from the real estate deal, Rybolovlev's general whereabouts have crossed paths with Trump's a few times. Late in the 2016 presidential campaign that year, Rybolovlev's plane intersected twice with Trump's when it was spotted in two US cities where Trump was campaigning, in Charlotte, North Carolina, and in Las Vegas, according to McClatchy. 

Spokespeople for Trump and Rybolovlev say they have never met in person. Rybolovlev says he was in the US on business and the overlaps were a "pure coincidence." The Trump campaign said at the time that it was unaware of the Russian's presence.
Senator seeking admin records on Trump's sale of Palm Beach mansion to Russian (CNN)