"Russia's Fertilizer King"/Purchased Trump's Overpriced Palm Beach Mansion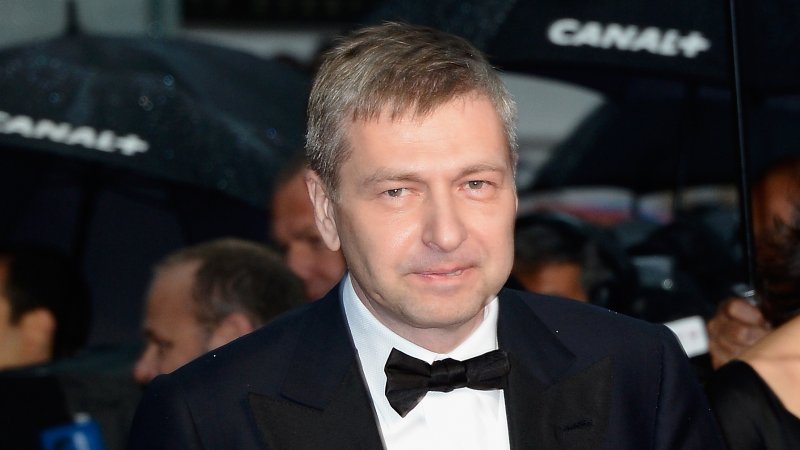 Dmitry Rybolovlev is a Russian billionaire who made much of his fortune in the potassium fertilizer business, earning him the nickname "Russia's Fertilizer King." In 2010, he sold his stake in the company he controlled, Uralkali, for $6.5 billion.  He is the chairman of AS Monaco, Monaco's football club, which he bought in 2011, and was the biggest shareholder in the Bank of Cyprus until a financial crisis in 2013 delivered him a $600 million loss and paved the way for oligarchs more closely aligned with the Kremlin to step in.
Rybolovlev is connected to Wilbur Ross, President Trump's Secretary of Commerce, who helped bail out the Bank of Cyprus in 2014 and served as Member and Vice-Chairman of its Board of Directors until submitting his resignation on March 1, 2017. The bank appointed James B. Lockhart III, Vice Chairman of WL Ross & Co. LLC (Wilbur Ross' company), in his stead, leaving open the possibility that Ross has not separated entirely from the Bank of Cyprus' activities.
In 2004, Donald Trump purchased a 62,000-square-foot Palm Beach mansion called Maison de l'Amitie at bankruptcy auction for $41.35 million. Two years and a couple coats of paint later, Trump – having never lived in it -- put the property back on the market for $125 million. By 2008, Trump had dropped the price to $100 million, and the property still sat unsold.
Rybolovlev, who was known for his exorbitant real estate purchases, offered $75 million. He and Trump eventually settled on $95 million on July 15, 2008, and the two men reportedly never met as intermediaries conducted the entire transaction.
Rybolovlev never lived in the Palm Beach home, which had an awful mold problem, and is said only to have visited once. In 2016, Rybolovlev got permission to tear it down and now is selling off the land as three separate parcels. A holding company already purchased one 2.35-acre lot for $34.34 million. The buyer remains a mystery.
To this day, Rybolovlev and Trump claim they never have met. However, a series of coincidences have drawn that declaration into question. Twice before the November 2016 election, Rybolovlev's private plane landed in places Trump was campaigning, Las Vegas on October 30th and Charlotte, with an unusual refueling stop in Concord, on November 3rd.