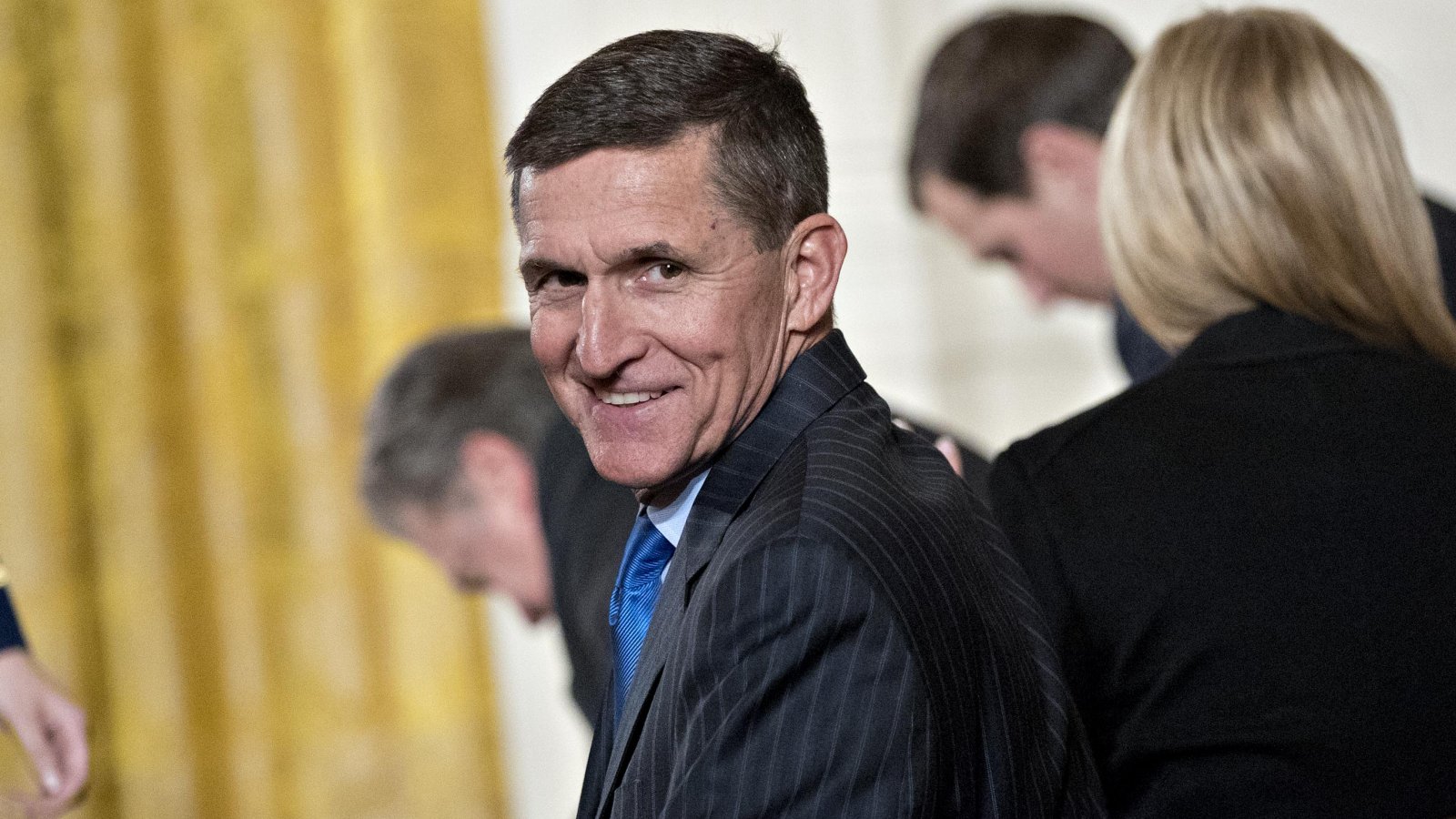 The Washington Post reports that former national security advisor Michael Flynn -- in his first week in the White House -- forwarded a recent client's memo to his National Security Council staff and told them to "fashion it into a policy for President Trump's approval."
The proposal — to develop a "Marshall Plan" of investment in the Middle East — was being pushed by a company seeking to build nuclear power plants in the region that Flynn had advised during the 2016 campaign and transition.
(...)

From August to December 2016, [Flynn] served as an adviser to the company, IP3, reporting later on his disclosure forms that he ended his association with the firm just weeks before joining the administration.
IP3 claimed the memo in question did not make any specific request of Flynn or the administration. It also tried to distance itself from Flynn:
IP3 said in a statement that the company never paid Flynn and that he did not accept its offer to serve as an adviser, despite his statement on the disclosure form that he held such a role.
The Washington Post adds that Flynn's work with IP3 was not his first of that kind: 
Before working with IP3, Flynn served as an adviser from April 2015 until June 2016 to ACU Strategic Partners, which had its own plan to help build nuclear plants in the Middle East, in conjunction with Russian interests. 

In June 2015, he traveled to Egypt and Israel on a trip paid for by ACU to promote the plan. Flynn later failed to disclose the trip in his security clearance renewal application in 2016, according to Democrats on the House Committee on Oversight and Government Reform, an omission they said may have violated federal law.
Inside the White House, Michael Flynn pushed proposal from company he had advised (WaPo)