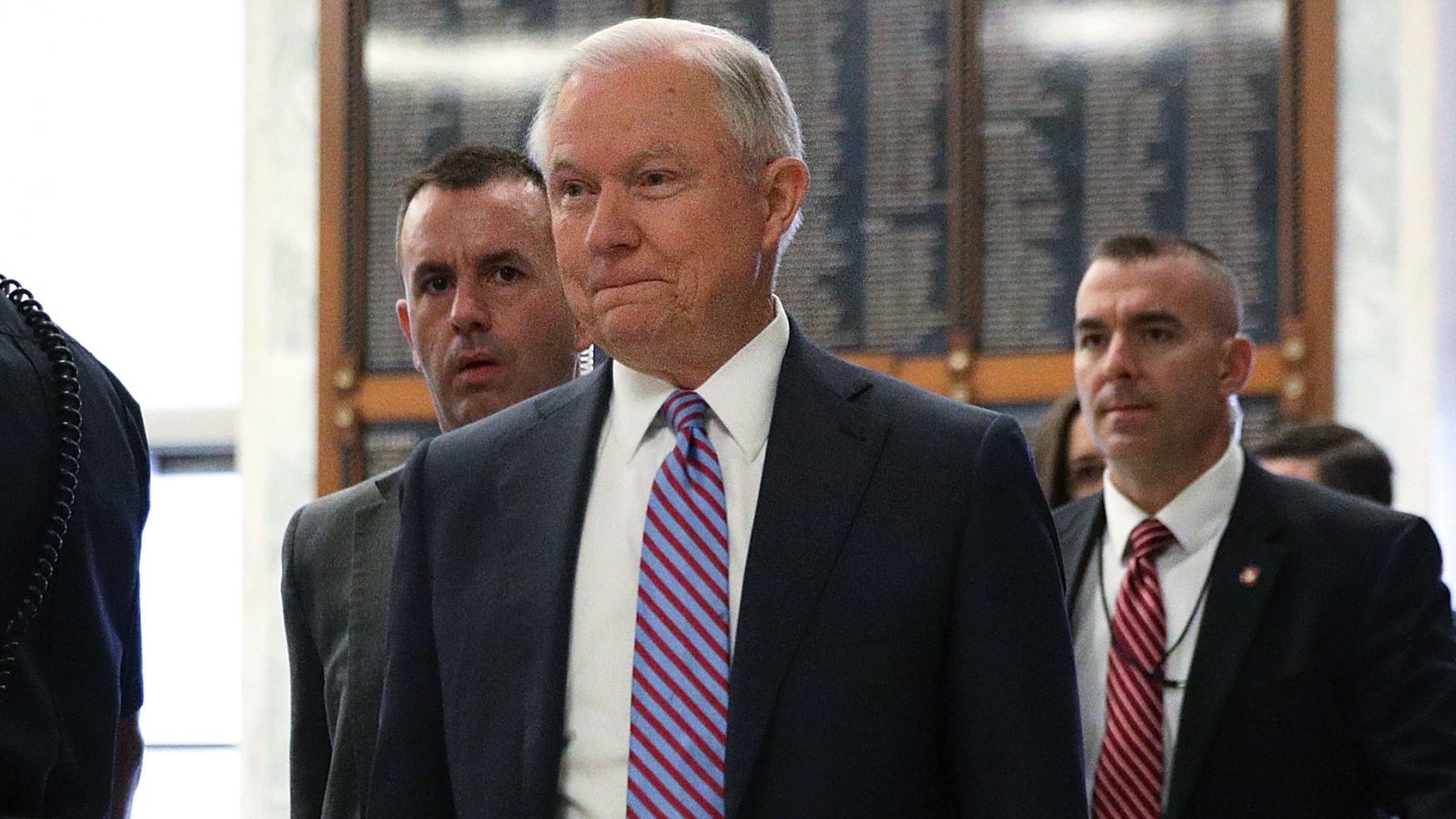 Attorney General Jeff Sessions appeared before the House Judiciary Committee Tuesday and insisted he did not lie when, in prior testimony, he failed to disclose Trump campaign contacts with Russian officials:
"I do now recall the March 2016 meeting at Trump hotel that Mr. Papadopoulos attended, but I have no clear recollection of the details of what he said at that meeting," Sessions said. "After reading his account, and to the best of my recollection, I believe that I wanted to make clear to him that he was not authorized to represent the campaign with the Russian government, or any other foreign government, for that matter. But I did not recall this event, which occurred 18 months before my testimony of a few weeks ago, and I would gladly have reported it had I remembered it because I pushed back against his suggestion that I thought may have been improper."
Sessions said the Trump operation was a "form of chaos every day from day one," and therefore, he could not be expected to remember every detail pertaining to his time working as both a sitting Senator and a campaign surrogate. 
Democrats on the committee pressed Sessions on issues pertaining to the Russia investigation while Republicans either avoided addressing the topic or steered Russia-related questions towards the potential of investigating Secretary of State Clinton and the Clinton Foundation. 
Full hearing: Attorney General Sessions Testimony at Oversight Hearing
Jeff Sessions testifies before House lawmakers -- live updates (CBS News)
Attorney General Jeff Sessions Testifies Before House Judiciary Committee (NPR)
Jeff Sessions Displays Unsteady Recall on Trump-Russia Matters (NYT)
Sessions says he 'always told the truth' in describing Russia contacts (WaPo)