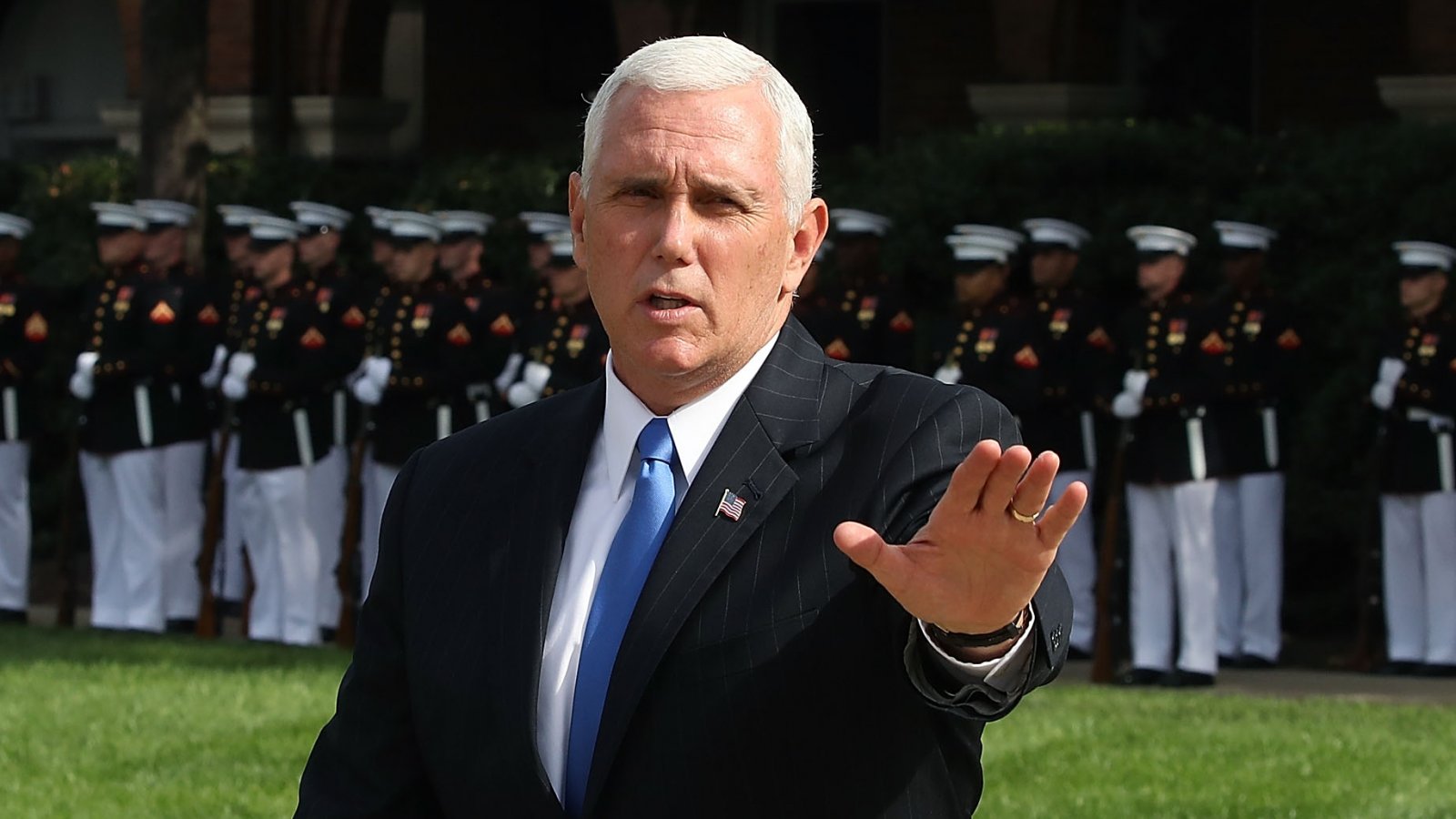 Confronted with the news that Donald Trump Jr. messaged with someone from Wikileaks during the 2016 campaign, Vice President Mike Pence issued a statement indicating he did not know such communication was happening when he told Fox News in October 2016 it definitely was not: 
"The Vice President was never aware of anyone associated with the campaign being in contact with Wikileaks," said Pence's press secretary, Alyssa Farah, in a statement. "He first learned of this news from a published report earlier tonight." 

Pence was asked in October 2016 if the Trump campaign was "in cahoots" with WikiLeaks as it released droves of damaging information about Hillary Clinton.

"Nothing could be further from the truth," Pence responded at the time.
Politico notes this is not the first time Pence has strongly declared something to be true that later proved false:
The statement on Monday marks just the most recent time Pence has claimed to be out of the loop on critical information related to Trump associate's communications that could be linked to the Russia probe.

(...)

...Pence said during the transition that Michael Flynn had not discussed sanctions with the Russian ambassador during the transition. Flynn had, in fact discussed those sanctions, as The Washington Post reported in February.

(...)

Pence had also claimed the transition was not seeking a security clearance for Flynn's son, Michael Flynn Jr., which also proved false.

(...)

Pence also toed the administration line after Trump fired FBI Director James Comey, telling reporters that the decision was made as a result of the deputy attorney general's recommendation as laid out in a memorandum. Trump later said he would have fired Comey regardless of the recommendation, and had the Russia investigation in mind when he made the move.
Pence denies knowing about Trump Jr. WikiLeaks contacts (Politico)
Pence on campaign being in cahoots with Wikileaks: "Nothing could be further from the truth" (10-14-16) (Fox News)