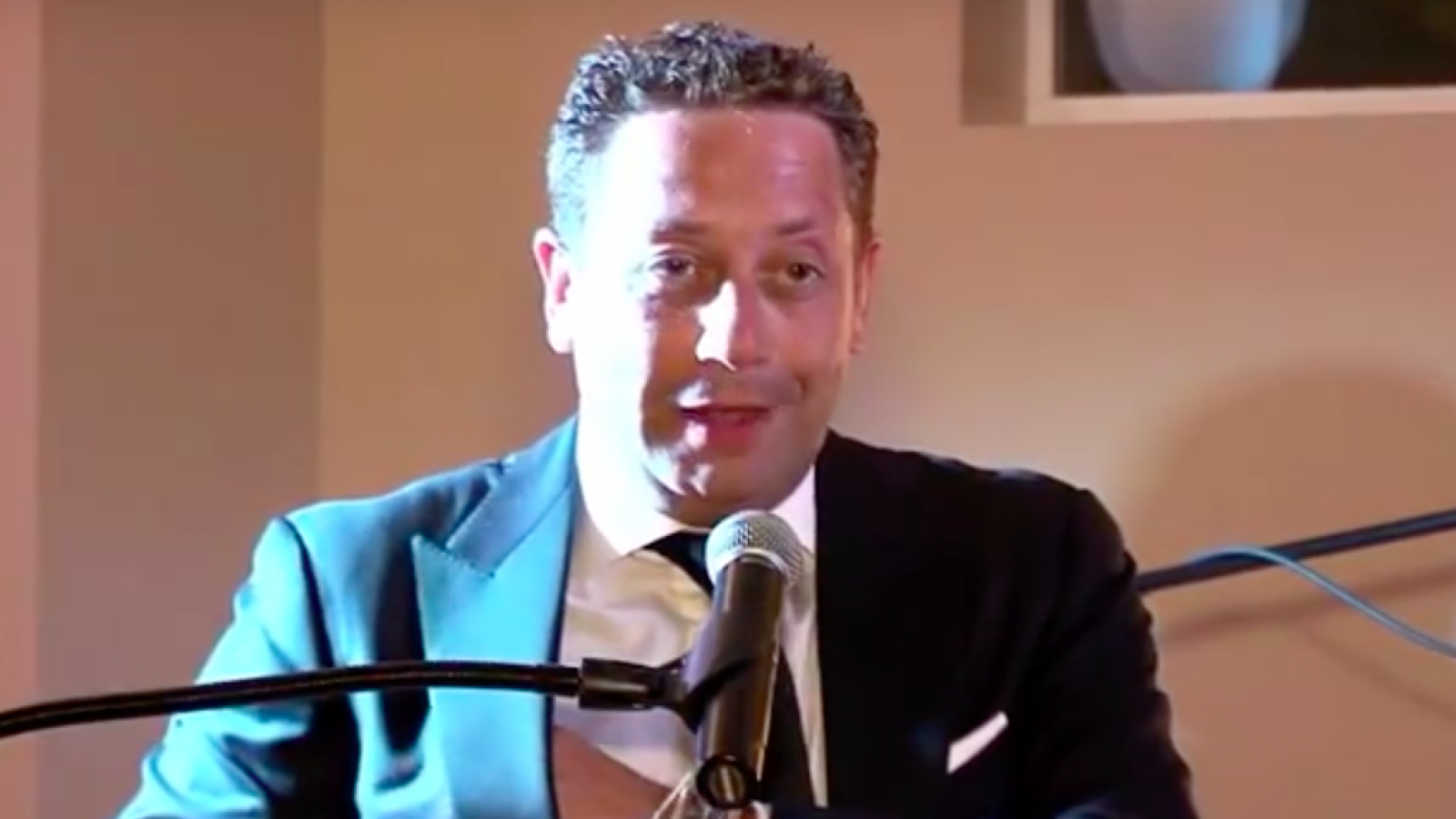 Buried inside a long GQ profile of how Donald Trump's campaign felt and acted on Election Night 2016 is the revelation that Felix Sater attended the president-elect's invite-only victory party in Manhattan:
11:55 P.M.—Among the well-wishers and Trump associates eager to join in the celebration is Felix Sater, a Russian-born entrepreneur and sometime business partner of Trump's, who's helped locate potential real estate deals in the former Soviet Union. (Since the election, Sater's links to Russia have come under scrutiny as it's been revealed that he offered, in 2015, to broker a relationship between Trump and Russian president Vladimir Putin—one that he said could win Trump the White House. "I will get Putin on this program and we will get Donald elected," Mr. Sater wrote to Trump's lawyer.)

Publicly, Trump has long sought to distance himself from Sater—even testifying in a 2013 deposition that he wouldn't recognize Sater if the two men were in the same room together. On election night, they would have a chance to test that proposition.

From his home on Long Island, Sater orders a late-night ride from a car service. His destination: the invite-only victory party at the Midtown Hilton.

Driver (name withheld): I picked him up from his house on Long Island. And then, you know, I said, "Hi, how are you? And he said, "Do you know who I am?" And I said, "No, I don't really know you." He showed me his business card. I think, to show me that he's VIP, an important person, and second, to tell me that he was happy that he won the election, because it's unexpected.

So we talked about the election night. After that he just picked up his phone, and he talked all the way from Long Island to New York. He was talking to somebody in the Russian language.
The story continues: 
Driver: I dropped [Sater] off at the Hilton hotel on Sixth Avenue and 54th Street. He called the hotel, and he made a room reservation so he can stay over that night. *

A person familiar with Sater's movements that night confirms that he attends the party—and that once inside the ballroom, he even gives an interview to one of the many television news crews roaming the event. It's not clear if that footage ever airs. (Sater declined to comment for this story, citing the advice of counsel. The White House did not answer e-mailed questions about the status of Trump's relationship with Sater at the time of the election.)