Russian Oligarch and Putin's Chef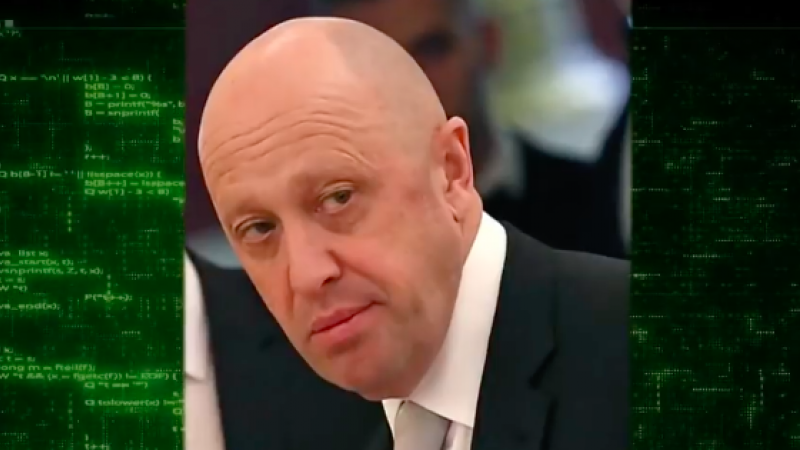 Yevgeniy Viktorovich Prigozhin is a Russian oligarch nicknamed "Putin's chef" because of his closeness to the Russian president and his career in the food and restaurant industry. He caters Vladimir Putin's "state dinners with foreign dignitaries" and provides meals for both Russian schools and the military. 
Prigozhin is one of 13 individuals named in Special Counsel Robert Mueller's indictment made public on February 16, 2018 and is tied to two of the three indicted entities – Concord Management and Consulting, LLC and Concord Catering. The indictment charges Prigozhin as the financier of the Internet Research Agency, a Kremlin-linked troll farm accused of running Russia's scheme to interfere in the 2016 U.S. presidential election. 
A Washington Post profile of Prigozhin says he trained to be a champion cross-country skier but that dream died in 1981 when he was "sentenced to 12 years in prison for robbery, fraud and involving minors in prostitution." He served nine years. 
His first foray into food service came in the 1990s when he "opened a fast-food cafe, which was followed by a series of food marts and upscale restaurants in St. Petersburg and Moscow." One of his St. Petersburg spots, opened in 1996, quickly became a favorite of Vladimir Putin and other top government officials. 
Putin and friends also frequented another of Prigozhin's restaurants where the Russian president hosted French President Jacques Chirac in 2001 and President George W. Bush in 2002. Putin reportedly liked Prigozhin's backstory and made him part of his in-crowd. 
Putin also made Prigozhin very wealthy, awarding his catering company – Concord Catering (named in the Mueller indictment) – contracts for school lunches and military meals. Prigozhin reportedly has ties to the oil industry too and has referred to himself as "an adviser to the presidential administration."