Head of Vnesheconombank (VEB), Russia's State Investment Bank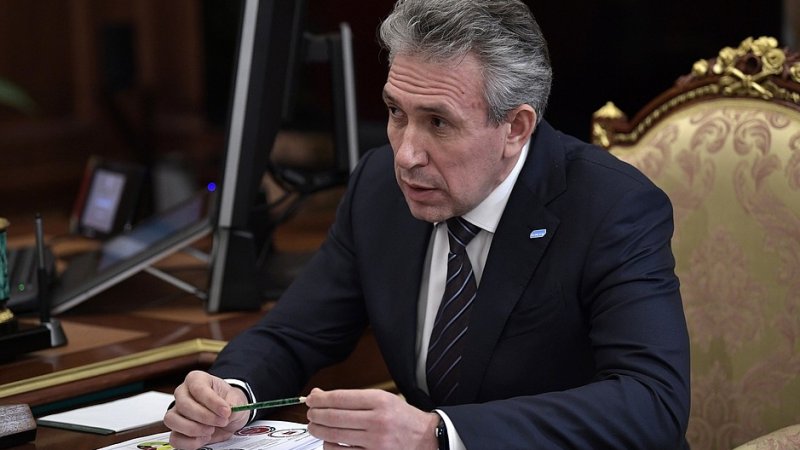 Sergei Gorkov is a graduate of Russia's spy academy and the head of Vnesheconombank (VEB), Russia's state investment bank that funds President Vladimir Putin's pet projects. Before Putin appointed him to the top spot at VEB in February 2016, Gorkov spent eight years as a senior manager for Sberbank, Russia's largest state-owned bank. Sberbank was a sponsor of the 2013 Miss Universe Pageant in Moscow, which Trump produced and owned at the time. The United States issued sanctions against both Sberbank and VEB, for its support of Kremlin policy and its illegal military interventions, after Russia annexed Crimea in 2014.
On December 13, 2016, Jared Kushner held a secret meeting with Gorkov that first came to light three months later. The White House and VEB have given conflicting explanations as to why the two men connected, with the former claiming it was a "routine diplomatic encounter that went nowhere" and the latter saying Gorkov met with Kushner as the head of Kushner Companies, his family's real estate organization. The Kremlin claims no involvement.
In a written statement released just prior to his first meeting with Congressional investigators, Kushner insisted he held the 20 to 25 minute meeting with Gorkov on behalf of the transition team and not as a representative of his own business. He claimed the two discussed "no specific policies, " "had no discussion about the sanctions," and discussed nothing to do with Kushner's "companies, business transactions, real estate projects, loans, banking arrangements or any private business of any kind."
Gorkov's bank made news again on April 5, 2017 when US officials deported a Russian spy named Evgeny Buryakov who had been posing as a high-ranking official with VEB's Manhattan office.