Right-wing British Politician/Trump Supporter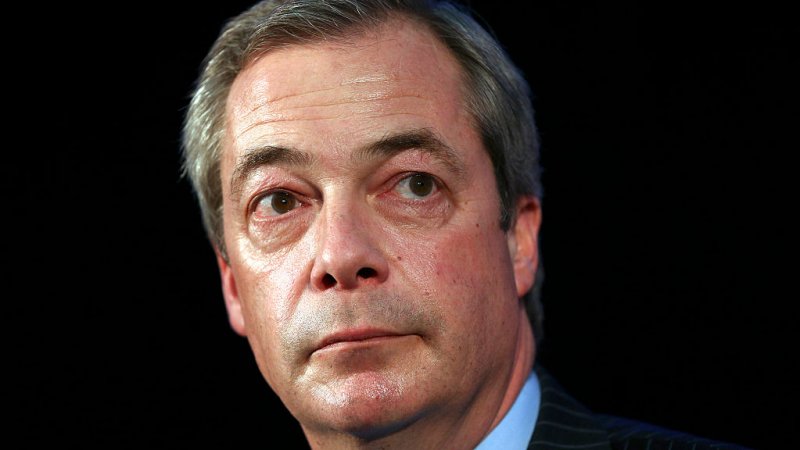 Nigel Farage is a British politician who served as the head of the UK Independence Party (UKIP) from 2006 to 2009 and again from 2010 until July 4, 2016. Farage lobbied so hard for Brexit, Britain exiting the European Union, as the solution to the nation's immigration issues that he came to be known as "Mr. Brexit." He's described as a nationalist and a right-wing populist. He was a Trump campaign surrogate and an "unofficial advisor" after the election.
Farage is a "person of interest" in the FBI investigation of possible Trump campaign ties to Russia because of his relationships with several people close to the president, including Steve Bannon and Roger Stone. Farage also is connected to Wikileaks founder Julian Assange, whom he visited visited at the Ecuadorian embassy in London in March, supposedly to conduct a radio interview.
Farage claims no ties to Russia, but when pressed, he did admit to having met Alexander Yakovenko, Russia's ambassador to the UK, in 2013. Farage, like Trump, also has made various public statements praising Vladimir Putin, once calling the Russian president the world leader he most admires. In November 2017, Trump tweeted "many people" would like to see Farage become Great Britain's ambassador to the United States, a suggestion quickly rejected by the Prime Minister's office.
Farage sees a future for himself in media. In addition to the several appearances he has made on Russia Today, Russia's state-controlled television network, over the years, he hosts his own radio programs on LBC in England. And on January 20, 2017, Fox News announced it had signed Farage as a contributor.