Executive Chairman, Rosneft/Former Soviet Spy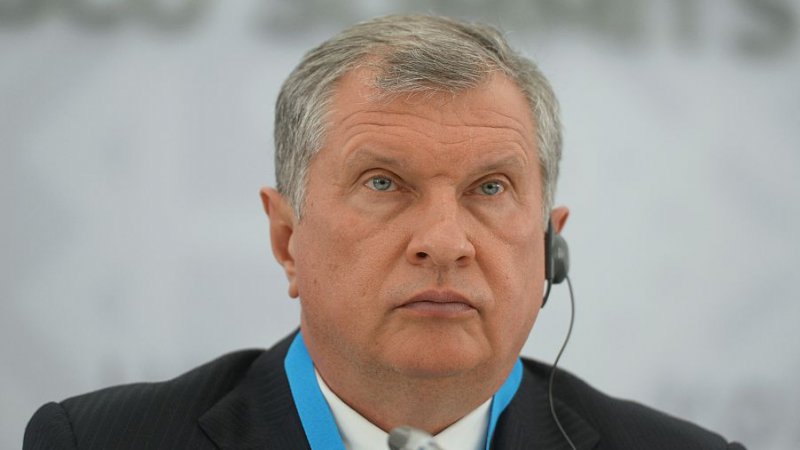 Igor Sechin is a longtime Putin loyalist, a former Soviet spy, and the current Executive Chairman of Rosneft, Russia's state oil company. He is one of seven individuals and 17 entities added to the United States' sanctions list on April 28, 2014 in response to Russia's continued attempts to destabilize Ukraine. In its official order, the U.S. Department of the Treasury noted Sechin's "utter loyalty to Vladimir Putin - a key component to his current standing." Sechin served as President Putin's Deputy Chief of Staff from 2004 to 2008 and was Deputy Prime Minister of the Russian Federation from 2008 to 2012.
The controversial Trump dossier produced by Fusion GPS' Glenn Simpson and former British spy Christopher Steele stated that Sechin offered Trump campaign foreign policy advisor Carter Page and his associates a 19% stake in Rosneft if they could get the U.S. to lift sanctions on Russia. While the contents of the dossier have not been verified, Yahoo News reported that Page did visit Moscow in July 2016 where he gave a commencement address at the New Economic School, an institution partially funded by Putin-allied oligarchs, and criticized U.S. foreign policy.
The FBI questioned Page extensively – 10 hours over the course of five meetings in March – about his Russian and Trump campaign connections. Page insists he never met with Sechin or any other sanctioned individuals while in Moscow.
Sechin has well-known close ties to former Exxon CEO and now U.S. Secretary of State Rex Tillerson. In 2011, Sechin and Tillerson struck a multibillion dollar deal that gave Exxon the right to join Rosneft in oil exploration in the Black and Kara Seas in exchange for granting Rosneft minority stakes in various U.S.-based Exxon projects. But when the Obama administration put sanctions on Russia in general -- and then on Sechin personally -- for the annexation of Crimea, the oil deal stalled. However, the personal connection between the two men continued. Sechin told Rosneft shareholders in 2014 he was disappointed he couldn't travel to the U.S. to ride motorcycles with Tillerson, and in 2016, Tillerson traveled to an economic forum in St. Petersburg, Russia that other American executives felt it inappropriate to attend during which he called Sechin "my friend."
On July 20, 2017, the U.S. Treasury Department fined Exxon $2 million for violating sanctions in 2014 while Tillerson was CEO. In May 2014, several top US-based executives signed eight agreements with Sechin less than a month after he was placed on the sanctions list. The Treasury's Office of Foreign Assets Control (OFAC) said Exxon's actions "demonstrated reckless disregard for U.S. sanctions requirements." Exxon is fighting back, suing the U.S. government and claiming executives did not know Sechin's being under personal sanctions forbid them from doing a deal with him as the CEO of Rosneft, which is not off-limits to Americans