Convicted Russian Spy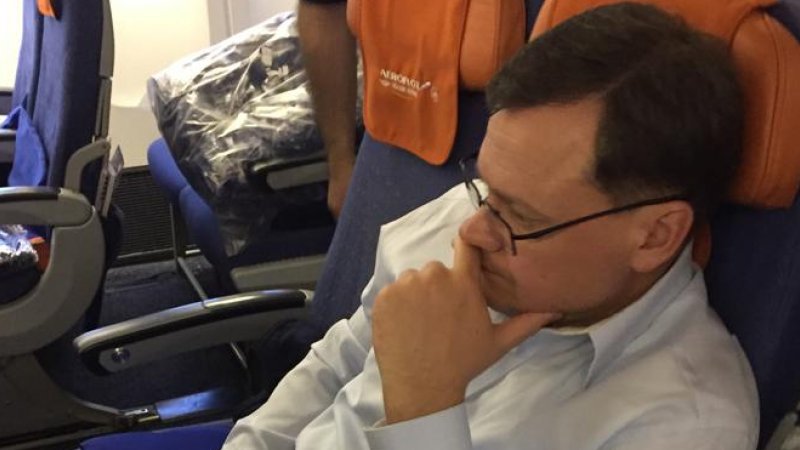 Evgeny Buryakov is a convicted Russian spy who operated in New York City disguised a self-described Deputy Representative at Vnesheconombank (VEB), Russia's currently sanctioned state-owned national development bank. U.S. officials arrested Buryakov, then 39, in the Bronx on January 26, 2015. Buryakov was one of three men picked up and charged with working for S.V.R., the Russian foreign intelligence agency. Court documents explain how Buryakov, while working at VEB, was tasked with collecting information on potential sanctions and U.S. alternative energy development and passing it along to SVR agents Igor Sporyshev and Victor Podobnyy. Trump campaign foreign policy advisor Carter Page later identified Podobnyy as the man who tried to recruit him as a spy in 2013.
Preet Bharara was the United States attorney for the Southern District of New York at the time and is quoted in The New York Times as saying the case shows that "more than two decades after the presumptive end of the Cold War, Russian spies continue to seek to operate in our midst under cover of secrecy."
Buryakov, sentenced to a 30-month prison sentence and fined $100,000 as part of a plea deal, was deported and flew back to Russia on April 5, 2017.