Blackwater Founder/Trump Donor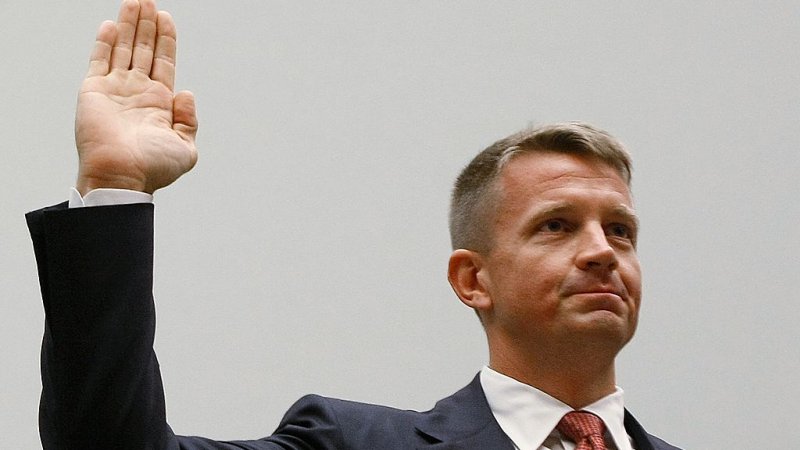 Erik Prince is an American businessman best recognized as the founder of the controversial private security firm Blackwater, which became a symbol of US abuses during the war in Iraq. Prince, who now heads up a private equity firm, quietly advised the Trump transition team on intelligence and security issues.
On April 3, 2017, The Washington Post reported Prince had traveled to the Seychelles islands around January 11th to attend a secret meeting with a Russian close to Vladimir Putin set up by the United Arab Emirates. The alleged purpose of the meeting was to establish unofficial backchannel communications between Moscow and the incoming Trump administration. While Prince had no formal role on the Trump transition team, he was a high-dollar campaign donor whose sister, Betsy DeVos, now serves as Trump's Secretary of Education. Both former White House Press Secretary Sean Spicer and a spokesman for Prince refuted the allegations by saying Prince had "no role" on the Trump transition team.