Middle Son/Trustee, The Trump Organization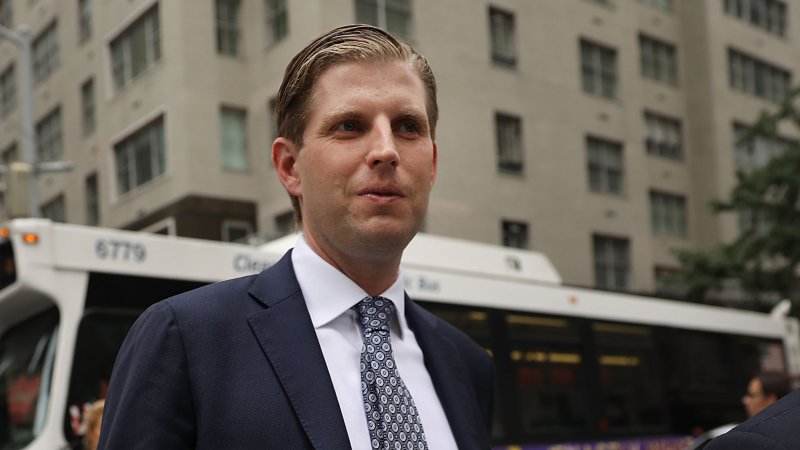 Eric Trump is Donald Trump's middle son and the youngest of his children from his first marriage to Ivana Trump. He currently serves as trustee for the Trump Organization with his older brother Donald Jr. and is supposed to be keeping the family business separate from his father's business of being President.
Eric Trump is well known for raising money for St. Jude Children's Research Hospital in Memphis, a reported $16 million over the past decade, through hosting an annual golf tournament and other events.
Forbes reported in June 2017 that Donald Trump appears to have used his son's charity work to funnel money back into the Trump Organization, and starting in 2011, when the Eric Trump Foundation board turned over to close associates of Eric's father, money designated for St. Jude landed elsewhere.
Eric is not as outspoken as his older siblings but still makes some media appearances, often in defense of his father.
In May 2017, Vanity Fair published details of an encounter golf writer James Dodson had with Eric on a North Carolina golf course in 2014. Dodson says he asked where Donald Trump was getting his money given banks were not financing golf construction at the time, and Eric allegedly replied, "Well, we don't rely on American banks. We have all the funding we need out of Russia."