Real Estate Executive and Pop Singer/Trump Friend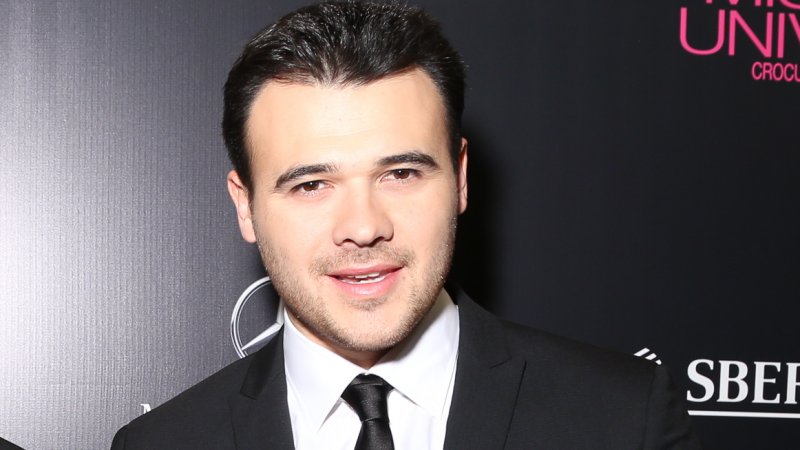 Emin Agalarov is an Azerbaijani singer-songwriter and businessman who works alongside his father, Russian oligarch Aras Agalarov, as the Executive Vice President of Crocus Group, a real estate development corporation. Donald Trump met the father and son team when they traveled to Las Vegas in June 2013. At the end of the Miss USA pageant there, Trump announced the Agalarovs would be hosting the next Miss Universe pageant in Moscow.
When Trump traveled to Russia for the competition later that year, he spent time in Moscow with the Agalarovs, shot a scene for Emin's music video, and announced on Twitter the possibility of a Trump Tower Moscow after the fabulous time they spent together.
In an extensive interview with Forbes on February 28, 2017, Emin spoke of his ongoing relationship with Trump. "[A]nd ever since, every time I was in America—in New York, in Miami—I performed at one of his events at the opening of a golf course, I visited his office, and we stayed in touch. He stayed in touch with my father as well. They've exchanged numerous letters. It's been a great relationship so far." Emin also claimed to be in touch with both Eric and Donald Trump Jr. and has posted several pictures of himself with the elder Trump on his Instagram page. In response to Trump's election win, Emin reposted a personal birthday video Trump had made for him in 2014, tacking on a congratulatory video of his own.  
Emin's name surfaced in the news when Trump Jr. released the email exchange he had with Rob Goldstone, Emin's publicist, offering Trump Jr. damaging information on Hillary Clinton as "part of Russia and its government's support for Mr. Trump - helped along by Aras and Emin." The exchange continued with Trump Jr. passing along his number for Emin to call him from Moscow. The next email between Goldstone and Trump Jr. referred to setting up a meeting with "the Russian government attorney," with Goldstone adding, "I believe you are aware of the meeting."