Former Campaign Advisor and W.H. Communications Staff/Chief Political Analyst, Sinclair Broadcast Group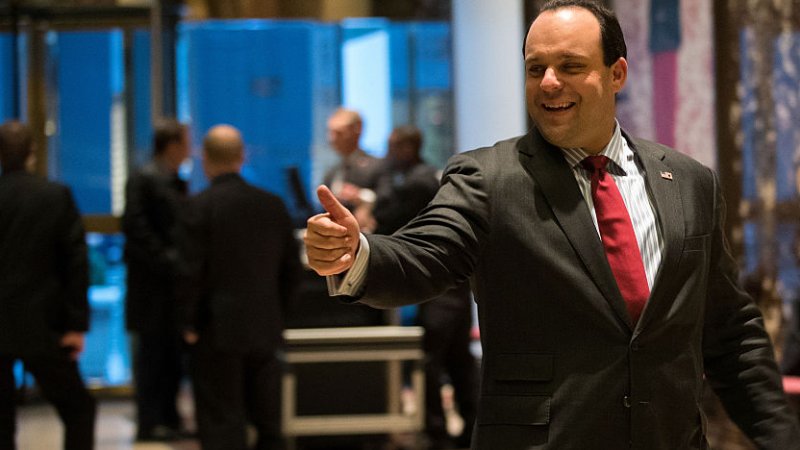 Boris Epshteyn is a Russia-born Republican strategist, investment banker and finance attorney. He emigrated with his family to the United States in 1993 and met Eric Trump as a student at Georgetown University. Epshteyn worked as a senior policy adviser to Trump during the 2016 campaign, served as the director of communications for Trump's inauguration committee, and had a brief stint with the Administration. Although Jewish and a descendent of Holocaust survivors, Epstein is the author of President Trump's Holocaust Remembrance Day statement that made no mention of Jews.
Epshteyn left the Trump communications staff in late March 2017 and joined the conservative Sinclair Broadcasting Group mid-April as a political analyst. At the end of May 2017, Epshteyn confirmed the House Intelligence Committee had sent him a request for information in its investigation of Russian efforts to influence the 2016 election.
In October 2013, Epshteyn moderated a panel at a conference in New York City entitled "Invest in Moscow" that included Sergey Cheremin, the head Moscow's foreign economic and international relations department. Epshyteyn denies Russia seized Crimea.