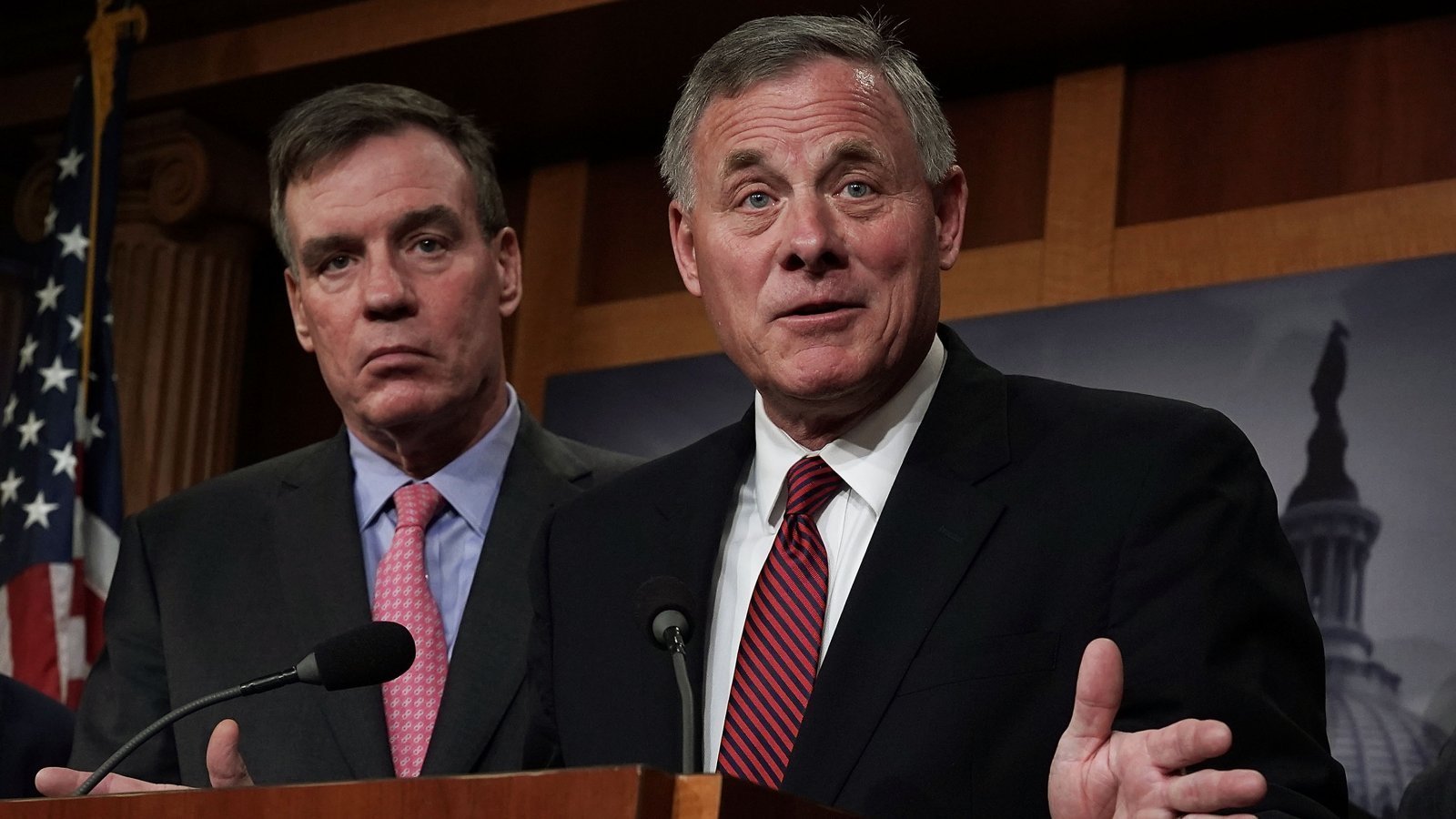 The Senate Intelligence Committee, which has managed to operate in a bipartisan manner so far, appears to be divided on how to proceed when it comes to reporting out a final conclusion from its investigation into Russian interference and whether the Trump campaign colluded with Russia. 
[A]t the moment, sources said, Intelligence Committee members have been considering the production of dueling final reports, one from the committee's eight Republicans and one from its seven Democrats, reaching different conclusions.

Congressional sources familiar with the matter told Reuters that both Republicans and Democrats on Senate Intelligence agreed there was a lack of direct evidence pointing to collusion. The two sides disagree on circumstantial evidence. 

The Democrats say there is enough circumstantial evidence to support a finding of collusion in the committee's final report. Trump's fellow Republicans on the panel say there is not.

"There is no hard evidence of collusion," a Democratic source said, but "plenty of circumstantial evidence."

(...)

If Senate Intelligence, and possibly other committees in Congress, end up producing conflicting reports, Americans looking to Congress for explanations about links between Moscow and the Trump campaign are likely to be disappointed.

Moreover, experts said, such an outcome could reduce the odds of an eventual Trump impeachment. Under the Constitution, the impeachment process would begin in the Democratic-led House of Representatives, but it would fall to the Republican-led Senate to decide whether to remove Trump from office.

(...)

Entrusted with some of the most sensitive U.S. secrets, Senate Intelligence began its Trump-Russia probe shortly after Trump took office. It is now moving to re-interview key witnesses, with senators joining staff investigators in the questioning for the first time, the sources said.
Key Senate Panel Split on Trump-Russia Collusion: Sources (Reuters)